The bbva compass bank statement preview filling in procedure is simple. Our software allows you to work with any PDF file.
Step 1: Locate the button "Get Form Here" and press it.
Step 2: Now you are on the form editing page. You may edit, add content, highlight specific words or phrases, place crosses or checks, and put images.
If you want to create the bbv, a compass bank statement preview PDF, provide the information for each of the segments: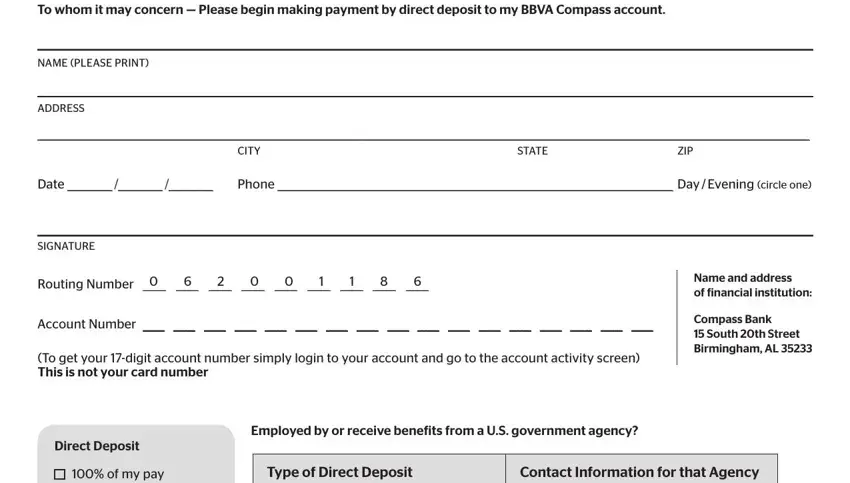 Put the expected particulars in the Direct Deposit, 100% of my pay Other Amount, $ or %, Employed by or receive benefits, Type of Direct Deposit, Contact Information for that Agency, • Social Security (SSA) •, Call 1, 800, 772, 1213 • Civil Service Retirement, Of, ice of Personal Management), Call 1, 888, 767, 6738 Ability to specify amount or, • Veterans Compensation and Pension, Call 1, 877, 838, 2778 and Your pay, or may need you to part.

Step 3: Choose the "Done" button. So now, it is possible to export the PDF document - save it to your electronic device or send it through email.
Step 4: Attempt to get as many copies of your form as you can to prevent possible misunderstandings.