We were creating the PDF editor having the concept of allowing it to be as quick make use of as it can be. For this reason the entire process of filling out the alarm reduction unit dallas will undoubtedly be effortless follow these steps:
Step 1: The following web page has an orange button that says "Get Form Now". Please click it.
Step 2: So, you can begin editing the alarm reduction unit dallas. Our multifunctional toolbar is available to you - add, erase, modify, highlight, and perform other sorts of commands with the text in the form.
To be able to prepare the file, enter the details the system will require you to for each of the next sections: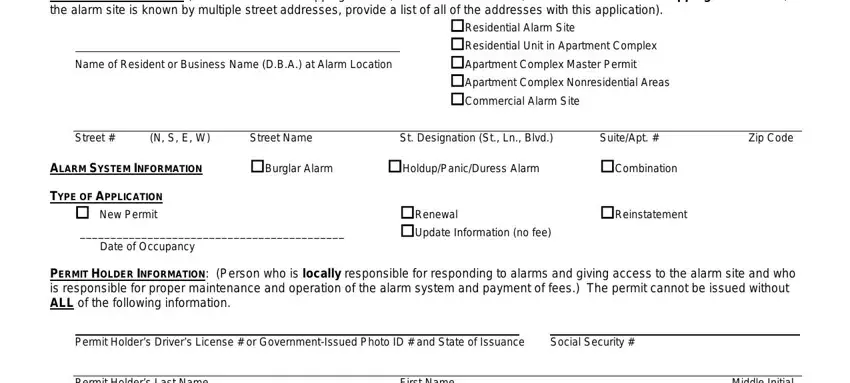 Provide the demanded data in the segment Mailing Address:, (If different from addresses, E, mail Street # Street Name, SECONDARY CONTACT PERSON, Last Name, City, State, Zip Code, (Another person who is able to, First Name, Home Phone #, Business Phone #, NAME OF ALARM COMPANY I have read, and ALARM COMPANY STATE LICENSE # .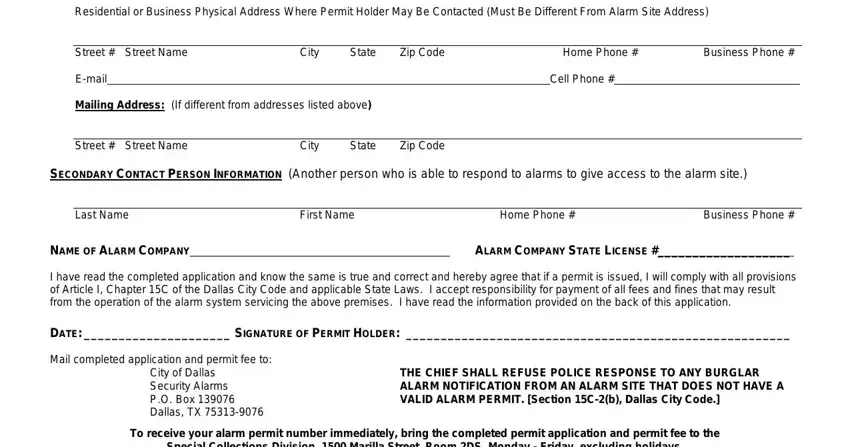 Step 3: Choose the Done button to save your file. So now it is at your disposal for upload to your electronic device.
Step 4: Generate copies of the form. It will prevent upcoming worries. We don't check or distribute the information you have, therefore be assured it's going to be protected.