Handling PDF forms online can be simple with this PDF tool. Anyone can fill in how to open rocket account here effortlessly. Our tool is constantly developing to give the very best user experience achievable, and that is thanks to our commitment to constant improvement and listening closely to user feedback. All it takes is a few easy steps:
Step 1: Click the "Get Form" button above. It is going to open up our pdf editor so you can begin completing your form.
Step 2: As soon as you access the editor, you will notice the document ready to be filled in. Other than filling out various blank fields, you may also do various other things with the Document, specifically writing any words, modifying the original textual content, adding images, affixing your signature to the form, and more.
To be able to complete this PDF document, be sure you provide the required information in every single area:
1. Firstly, while filling out the how to open rocket account, begin with the form section with the next blank fields: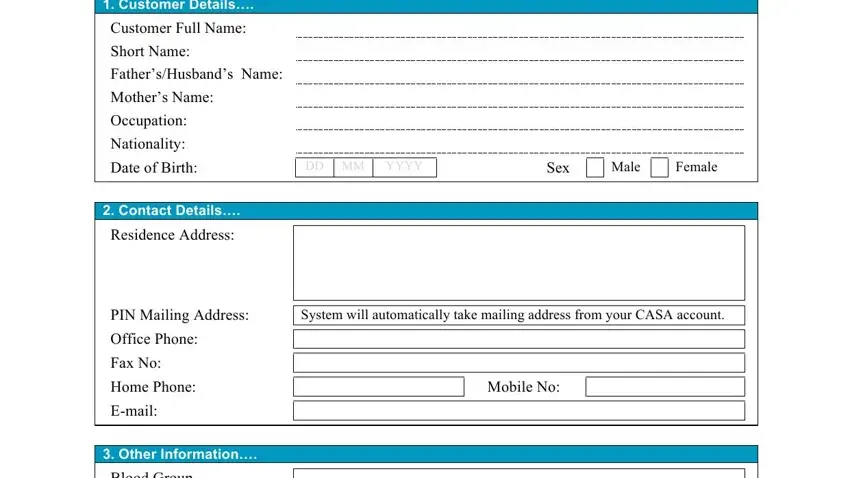 2. Once your current task is complete, take the next step – fill out all of these fields - Blood Group, Passport No if any, TIN Tax ID, Customer Account Information, Customer ID, Primary Branch Name, I want to operate following, Account No, Account Type, and Note All the accounts must be with their corresponding information. Make sure to double check that everything has been entered correctly before continuing!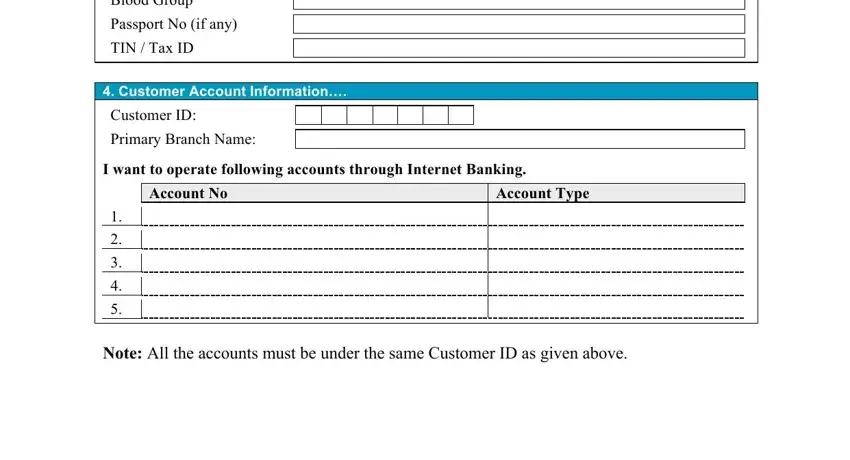 3. This stage is going to be easy - complete every one of the fields in Your Account Customer No, Your Account Customer No, cid DESA cid REB, cid BTTB cid, Others, cid Citycell cid, Others, cid, Please Mention Name, cid, Please Mention Name, Type of Service, Electricity, WaterGas Telephone, and cid PDB cid DESCO in order to finish this process.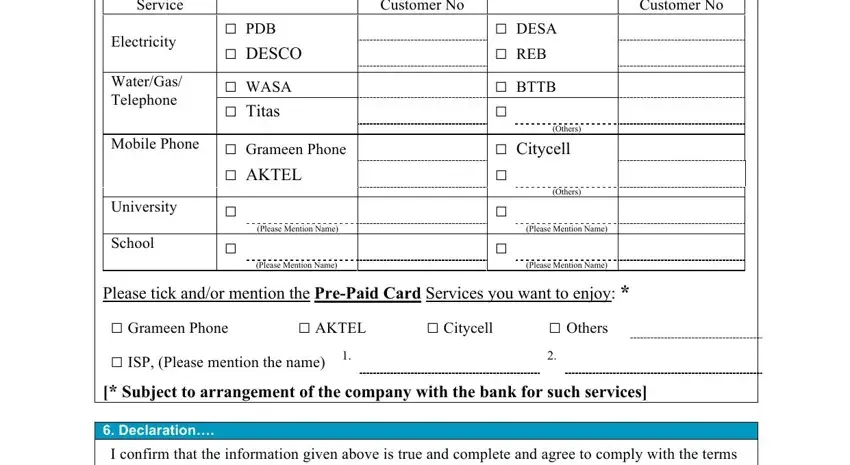 4. This next section requires some additional information. Ensure you complete all the necessary fields - For Branch use only, Customer Signature Date, The above customer information and, Authorized Signature Date, For Data Center use only, Authorized Signature Date, IB Login ID, and Date - to proceed further in your process!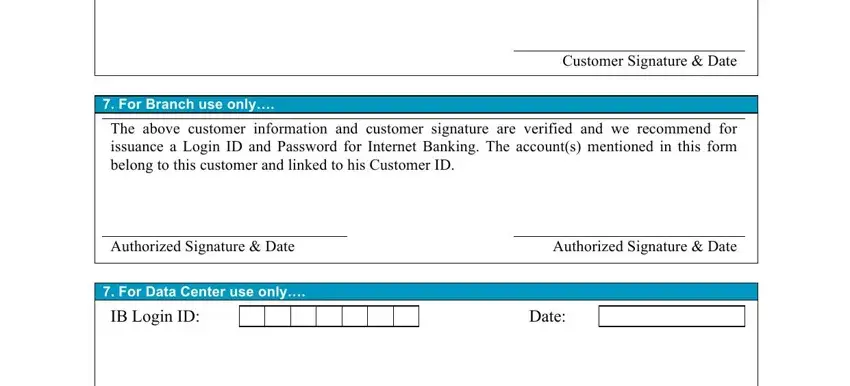 In terms of IB Login ID and Authorized Signature Date, make sure you take a second look in this section. The two of these are thought to be the most important fields in this document.
5. The final notch to complete this document is essential. Make certain to fill out the appropriate form fields, and this includes Password Generated by, and Sent to Branch by, prior to using the pdf. Otherwise, it might give you an incomplete and possibly invalid document!

Step 3: After proofreading your fields, hit "Done" and you're done and dusted! Join us today and easily get access to how to open rocket account, available for download. Each edit you make is handily saved , so that you can modify the form at a later stage if required. FormsPal guarantees protected form completion with no data record-keeping or distributing. Be assured that your details are secure here!