This PDF editor makes it simple to complete the dbu transcript file. It's possible to create the file efficiently through these easy steps.
Step 1: Click the "Get Form Here" button.
Step 2: At the moment, you may modify the dbu transcript. Our multifunctional toolbar allows you to insert, remove, adjust, highlight, and also perform other commands to the content material and areas inside the document.
The following parts are within the PDF template you'll be filling in.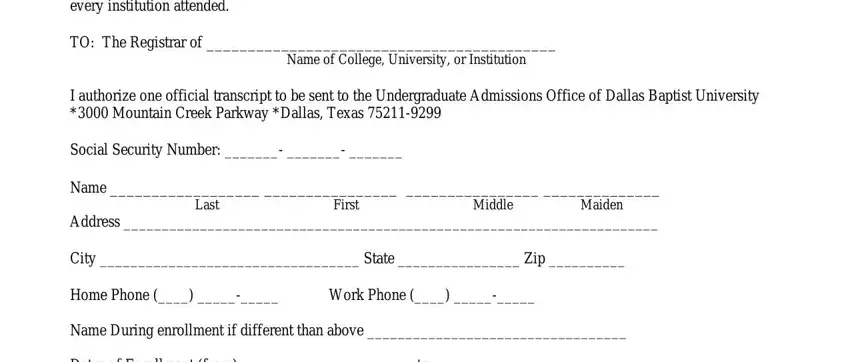 You have to insert the details inside the box Undergraduate, Yes, Yes, in person, If yes, DATE OF PICKUP If you would like, What is your method of payment, Credit/Debit Check, Cash, If credit/debit, Credit Card Number:, and Expiration Date:.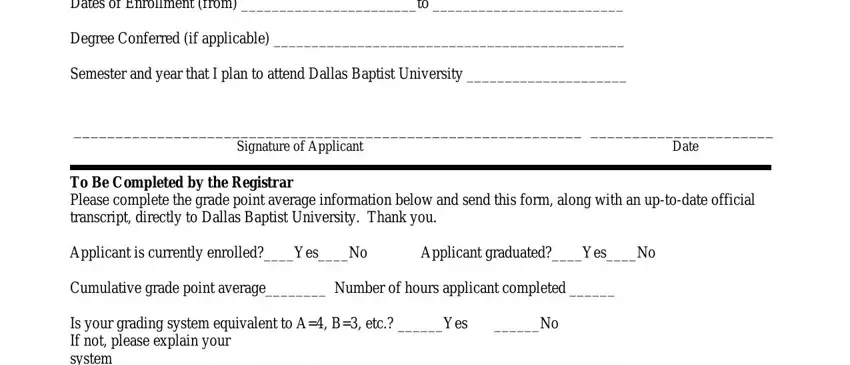 It is vital to put down certain information within the box Amount Received: $________, Other notices:, A/R:, Loans:, Not Clear, Not Clear, Clear By ______, Clear By ______, Date Received: _________, Hold until end of semester, Hold for grade change, Hold until degree is posted, and Registrar's Office.

Step 3: Select "Done". It's now possible to export the PDF document.
Step 4: Get a duplicate of each single file. It's going to save you time and assist you to stay clear of issues down the road. By the way, the information you have will not be shared or analyzed by us.