nys incident report can be filled in with ease. Simply open FormsPal PDF editing tool to complete the job promptly. In order to make our tool better and simpler to utilize, we constantly come up with new features, bearing in mind suggestions coming from our users. By taking several easy steps, you'll be able to begin your PDF editing:
Step 1: Click on the "Get Form" button in the top area of this webpage to access our PDF editor.
Step 2: As soon as you access the online editor, you will notice the document prepared to be filled in. Aside from filling out various blank fields, you might also perform other things with the form, namely putting on any text, changing the initial textual content, inserting images, affixing your signature to the document, and much more.
This PDF form will require you to enter some specific details; in order to ensure correctness, please make sure to consider the following guidelines:
1. It's very important to complete the nys incident report accurately, therefore be mindful when filling in the parts containing these blanks: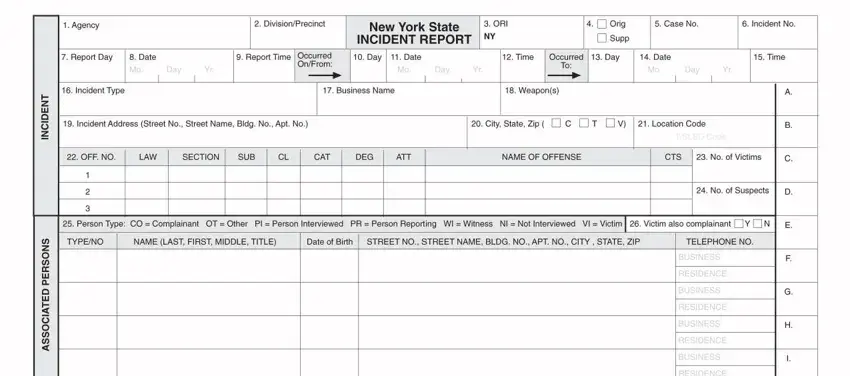 2. The subsequent step is to fill out the next few blank fields: .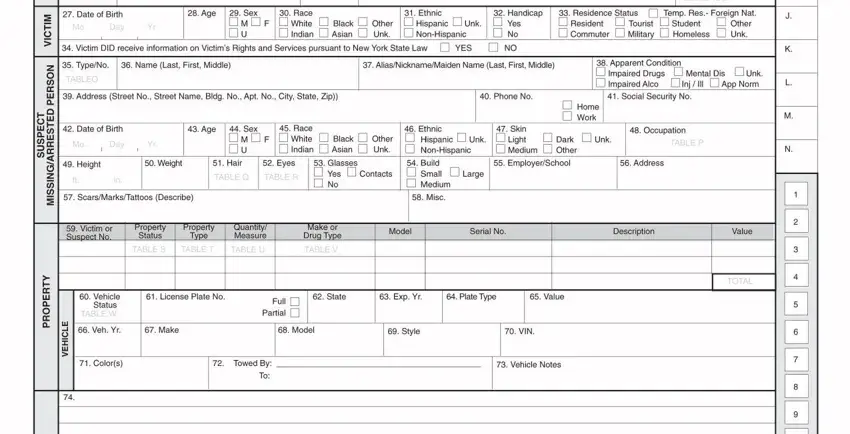 It is easy to make a mistake when filling out your this field, thus ensure that you take another look before you'll finalize the form.
3. Through this part, look at . Every one of these should be taken care of with utmost accuracy.

Step 3: After taking another look at your form fields you have filled in, click "Done" and you're all set! Try a free trial subscription at FormsPal and gain immediate access to nys incident report - readily available from your personal account. At FormsPal, we strive to guarantee that all of your details are kept protected.