It is really easy to fill in the fillable direct deposit form empty lines. Our software can make it almost effortless to work with any specific form. Below are the primary four steps you should take:
Step 1: Select the button "Get form here" to access it.
Step 2: So you will be on your document edit page. You can add, customize, highlight, check, cross, insert or remove fields or words.
Make sure you type in the next details to complete the fill, able direct deposit form PDF: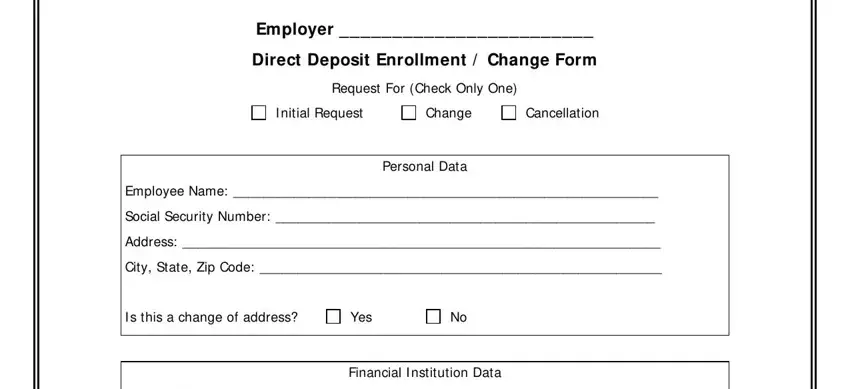 Feel free to fill out the Financial I n, st, it, uti, on Data, Financial I n, st, it, uti, on:, Transit # :, Account # :, I f less than 100% of your net pay, amount or percentage to be, Type of Account, Checking, Savings, Authorization, I authorize my employer and the, net pay to my account, error, and Employee Signature field with the necessary details.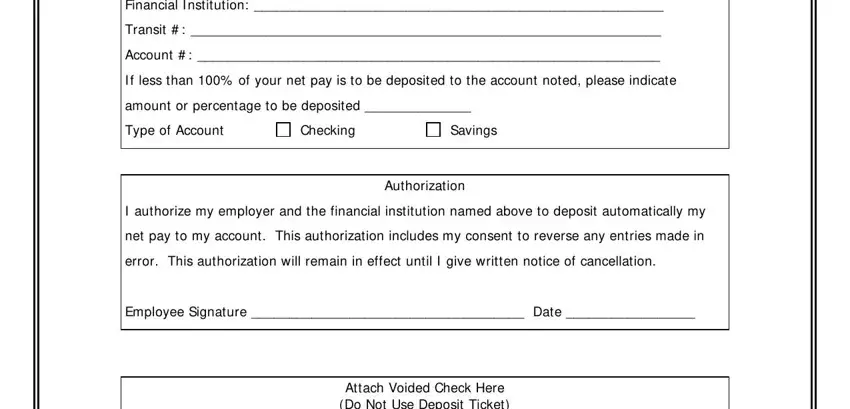 Step 3: Select the Done button to be sure that your completed file is available to be exported to any kind of gadget you choose or delivered to an email you indicate.
Step 4: To stay away from probable upcoming challenges, make sure to possess at the very least several copies of every single file.