It is simple to fill out forms through our PDF editor. Updating the final decree of divorce form document is straightforward should you consider the following steps:
Step 1: Click the orange button "Get Form Here" on the webpage.
Step 2: You are now on the form editing page. You can edit, add text, highlight particular words or phrases, insert crosses or checks, and insert images.
Enter the information demanded by the application to prepare the form.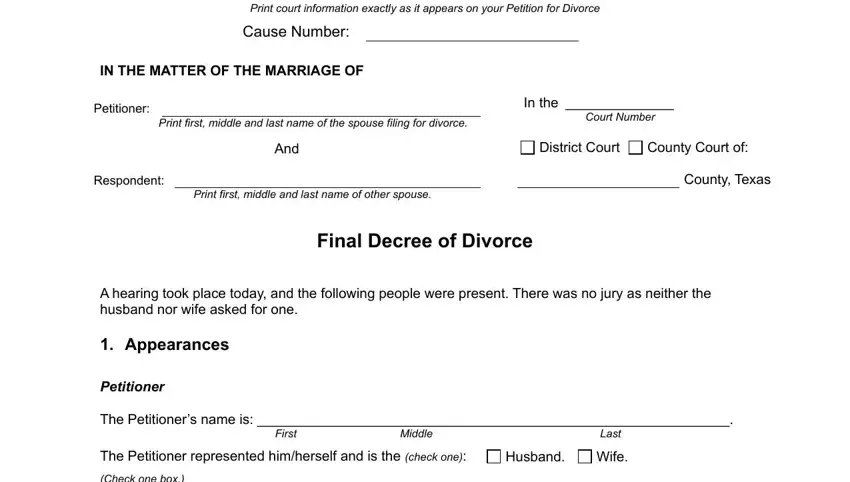 In the section Petitioner, The Petitioner's name is:, Middle, First, Last, The Petitioner represented, Husband, Wife, (Check one box, The Petitioner was present, Divorce, The Petitioner was not present but, Respondent, The Respondent's name, Middle, First, Last, The Respondent is the (check one):, Wife, (Check one box, The Respondent was present, and The Respondent was not present but write down the information which the system demands you to do.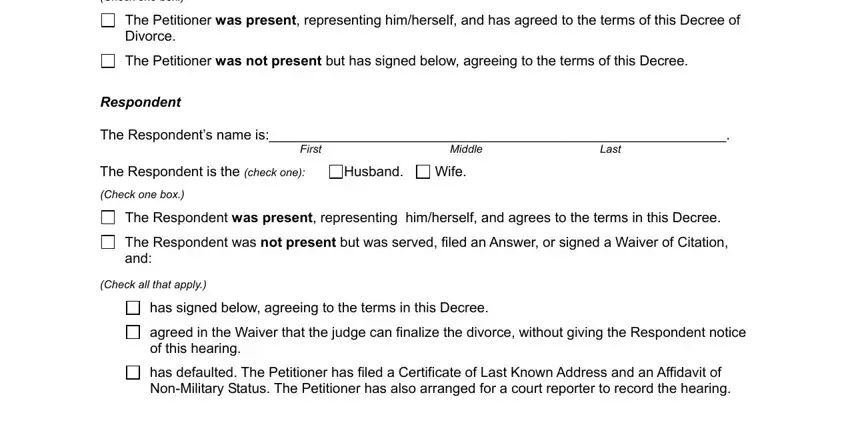 Outline the relevant particulars in the The Court finds that the Husband, Court finds that a final court, Name of County, Name of State, The court that made the order has, (You MUST attach a copy of the, Child's name, Sex, Date of Birth, and State where child lives now field.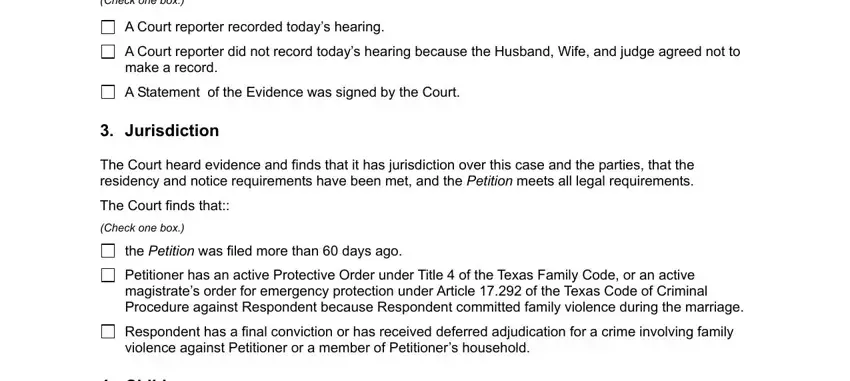 Explain the rights and responsibilities of the parties within the part Child's name, Age, Date of Birth, Sex, and IT IS ORDERED that the Petitioner.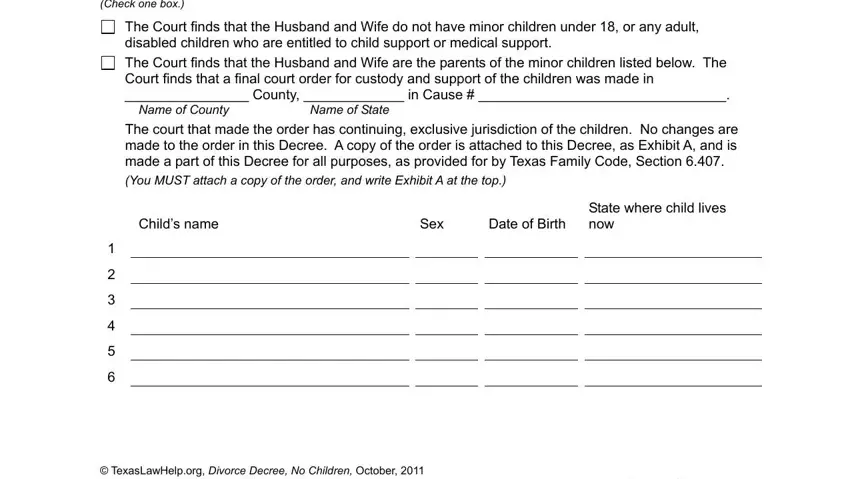 Finish by analyzing the next areas and preparing them as required: The Court confirms that the, Street Address, City, State, Zip, Husband owned this house before, Street Address, City, State, Zip, Husband owned this land before, Husband owned these vehicles, Year, Make, Model, and Vehicle Identification No.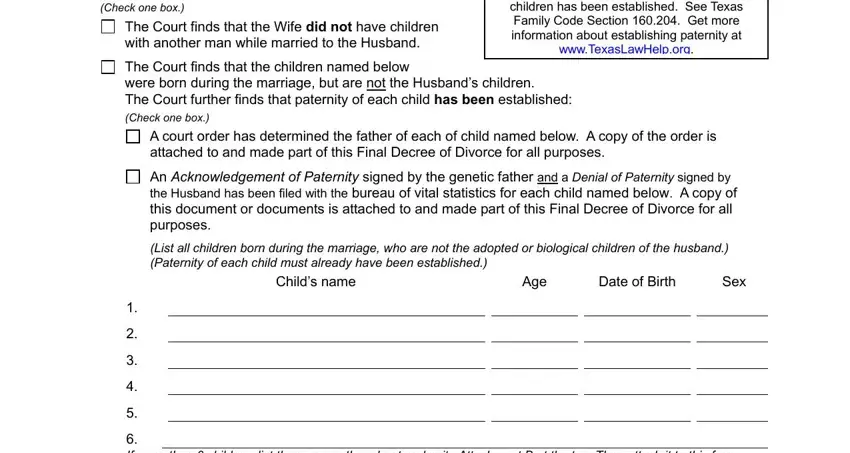 Step 3: Choose the "Done" button. It's now possible to export your PDF document to your device. In addition, you can forward it by email.
Step 4: You can make duplicates of your file tokeep clear of different future challenges. You should not worry, we do not share or record your details.