The PDF editor works to make filling out forms easy. It is rather an easy task to change the Dmv Form Obl210 form. Consider these particular actions to be able to do it:
Step 1: The first task is to click on the orange "Get Form Now" button.
Step 2: The form editing page is now open. It's possible to add text or enhance existing data.
The next sections are what you are going to fill in to get your finished PDF file.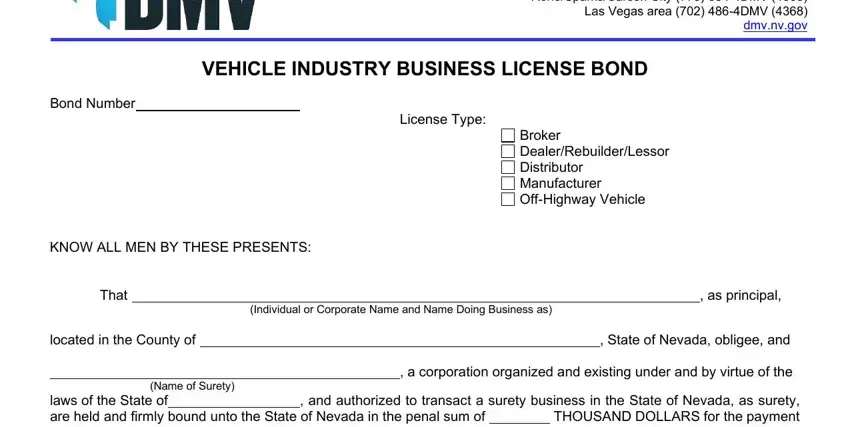 Complete the Name, of, Surety To, be, effective, on, the and day, of areas with any particulars which may be requested by the system.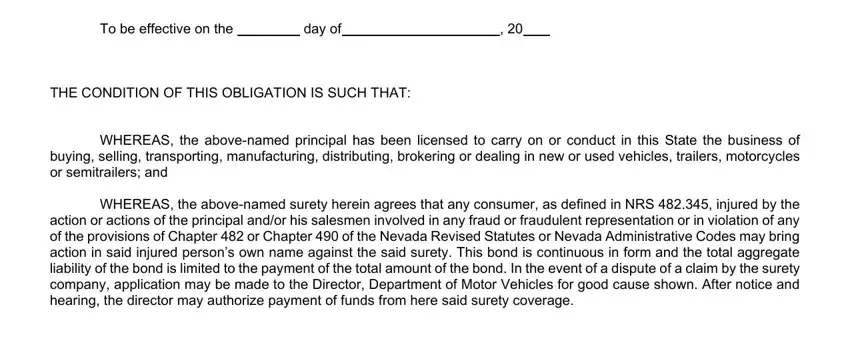 It's important to note specific details in the box Bond, Number Signed, sealed, and, dated, this day, of Principals, Signature Principals, Printed, Name Surety, Telephone, Number, of, Surety Mailing, Address, of, Surety, Company, Street and City, State, and, Zip, Code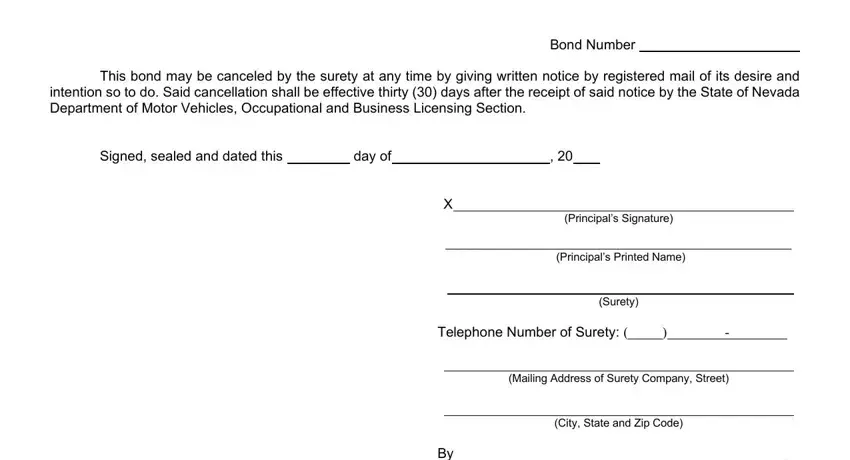 Make sure you list the rights and responsibilities of the sides in the City, State, and, Zip, Code Signature, Attorney, In, Fact, for, Surety Printed, Name, Attorney, In, Fact to, the, bond, form Surety, Seal Surety, this, day, of and Signature, Agent field.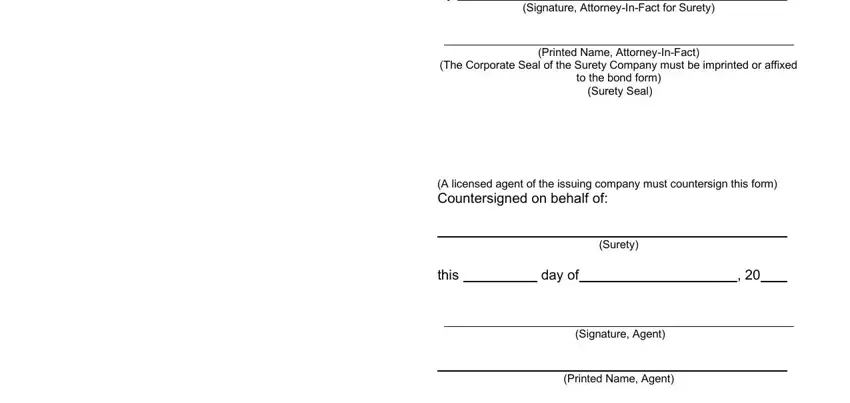 Finish by analyzing all these sections and filling them in accordingly: Printed, Name, Agent Business, Name, Agent Business, Address, Agent O, BL and Page, of

Step 3: Once you click the Done button, your finished file can be easily transferred to all of your devices or to email indicated by you.
Step 4: Make a copy of every file. It's going to save you time and permit you to keep clear of challenges later on. Also, your information will not be revealed or analyzed by us.