Our main computer programmers worked hard to make the PDF editor we are now excited to deliver to you. Our software allows you to simply fill out cdpap form 2020 pdf and will save you precious time. You just have to stick to the following guide.
Step 1: The webpage includes an orange button stating "Get Form Now". Hit it.
Step 2: Now, you can start editing the cdpap form 2020 pdf. Our multifunctional toolbar is available to you - insert, delete, alter, highlight, and do several other commands with the words and phrases in the document.
The next sections are what you will need to fill in to have the prepared PDF form.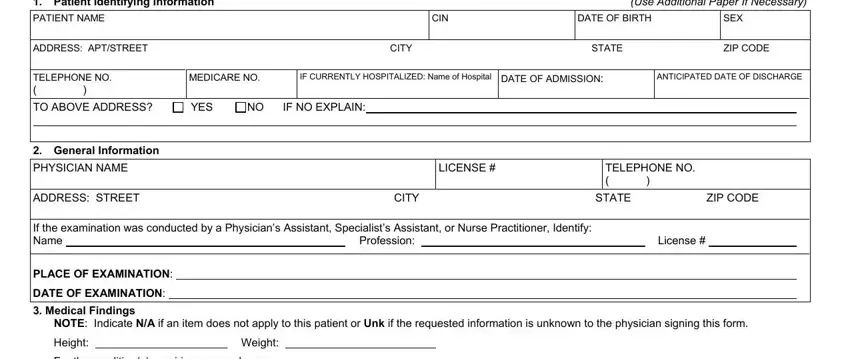 Enter the appropriate data in the space Primary Diagnosis, Secondary Diagnosis, Describe the patient's current, Is the patient's condition stable, Yes, Is the patient appropriate for, Yes, Describe the current treatment, ICD-9-CM Code, ICD-9-CM Code, Describe any prohibited activities, Is the patient self-directing, Yes, Is the patient able to summon help, and Yes.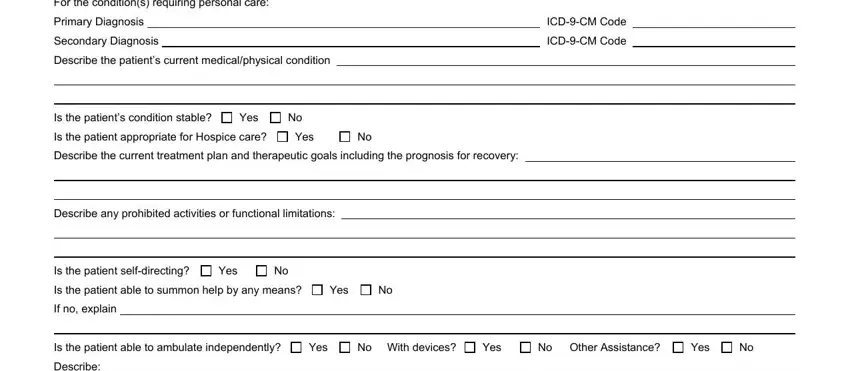 You'll be expected to type in the data to help the software complete the part Catheter/Colostomy Needs:, List all current medications, Can the patient self-administer, and Yes.

The If the patient requires a modified, Please indicate any task, Does the patient require, Yes, If Yes, Based on the medical condition, Yes, Contributing Factors:, Describe contributing factors, decreased stamina, for assistance with skilled tasks, and assistance with home care services section is going to be place to place the rights and responsibilities of either side.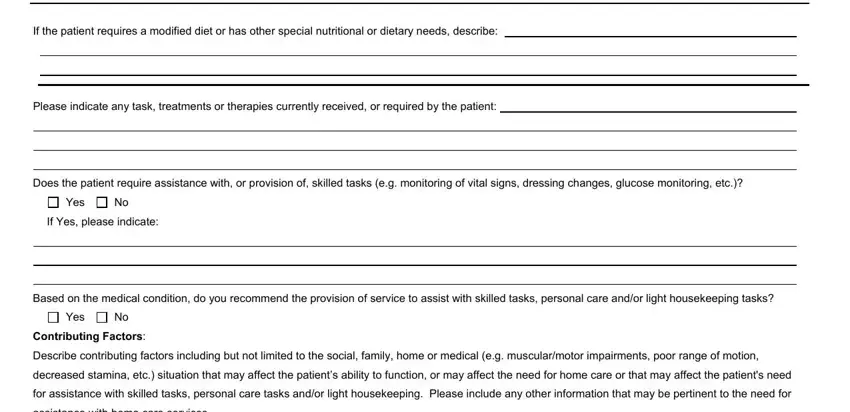 End by reviewing the following fields and filling them out as required: IT IS MY OPINION THAT THIS PATIENT, INCOMPLETE OR MISSING INFORMATION, Physician's Signature Date , and PLEASE SIGN AND RETURN COMPLETED.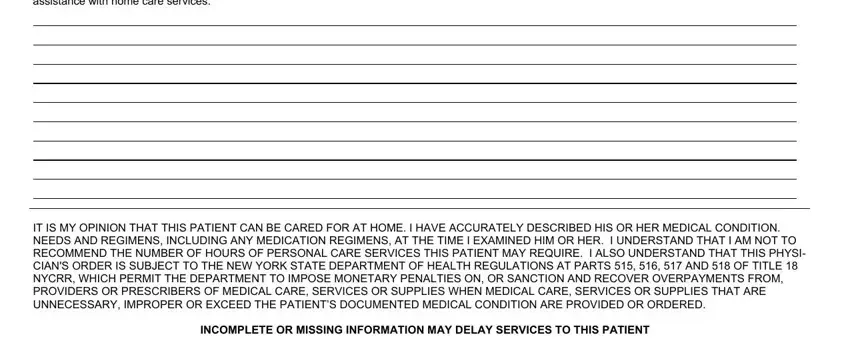 Step 3: Press "Done". It's now possible to transfer the PDF document.
Step 4: Generate a duplicate of every different form. It may save you time and enable you to stay away from problems in the long run. Also, your data isn't going to be distributed or monitored by us.