This PDF editor was designed to be as easy as it can be. While you stick to the following steps, the procedure for completing the can you spare a dollar sheet file will be trouble-free.
Step 1: To start out, select the orange button "Get Form Now".
Step 2: After you have accessed the editing page can you spare a dollar sheet, you should be able to notice all the options available for the document in the top menu.
The PDF form you plan to complete will consist of the following segments: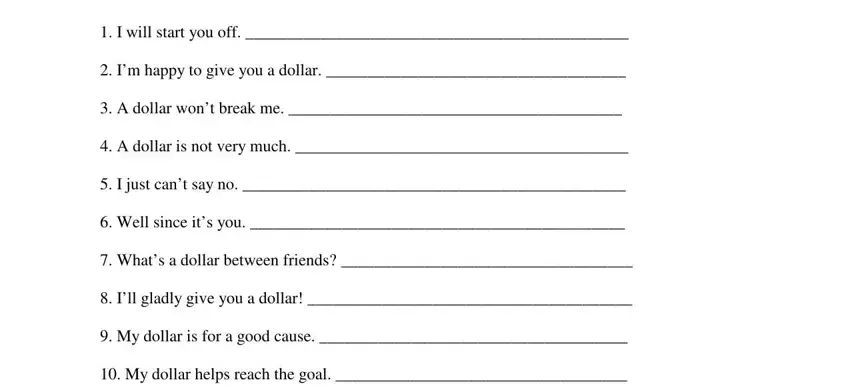 In the Countonmeforadollar, SureIllgiveyouadollar, Imalwaysgladtohelp, Icantsaynotoafriend, Adollarfrommetoyou, Dontleavemeout, Icantspendmorethan, Iborrowedthisforagoodcause, and Onemoreforyou field, write down your details.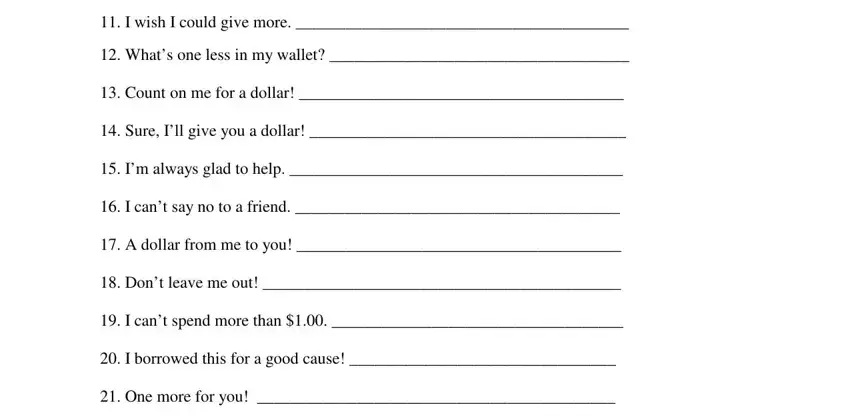 You will have to include specific details inside the box Willhelp, Imhappytogiveabuck, Addthistoyourpile, Congratulationsyoure, Thankyouforyoursupport, NAME, Moneyisdue, and Pleaseturninto.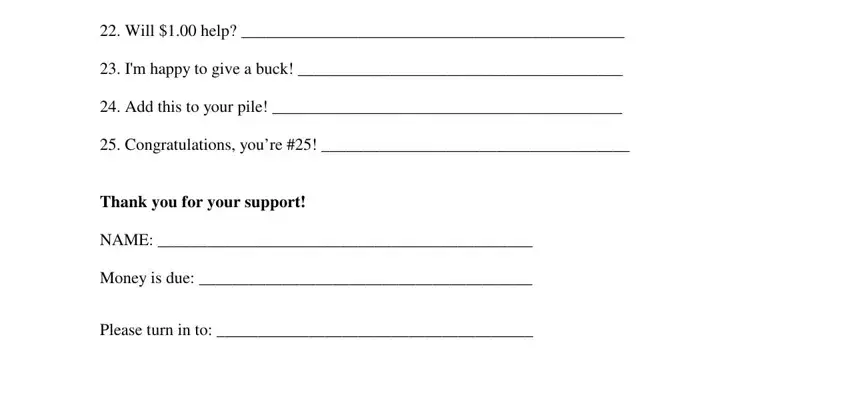 Step 3: If you are done, select the "Done" button to transfer the PDF document.
Step 4: It will be better to keep duplicates of your form. You can rest assured that we will not display or read your details.