It is really very easy to fill out the 10 panel drug test results form empty blanks. Our PDF tool can make it practically effortless to fill out almost any PDF. Below are the only four steps you should follow:
Step 1: You should select the orange "Get Form Now" button at the top of this page.
Step 2: Now, you can start modifying the 10 panel drug test results form. Our multifunctional toolbar is readily available - add, remove, transform, highlight, and carry out various other commands with the text in the file.
The next segments are contained in the PDF file you will be filling in.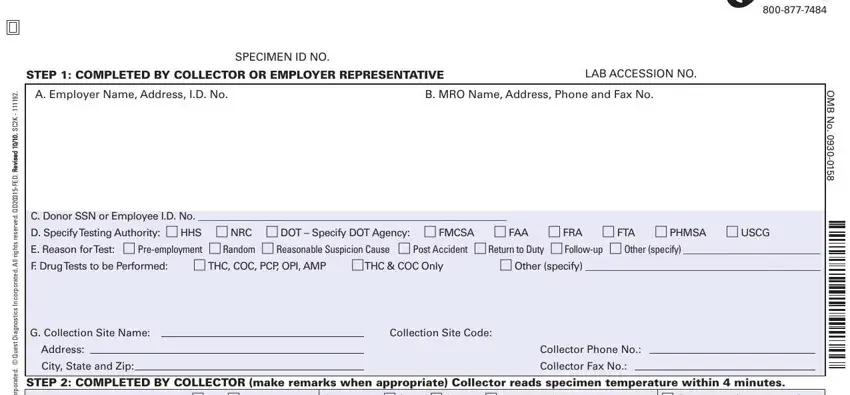 Step 3: Press the "Done" button. It's now possible to transfer the PDF file to your device. Besides, you can easily send it through electronic mail.
Step 4: It will be easier to keep duplicates of your form. You can rest easy that we are not going to publish or see your details.