It's an easy task to complete the midlands college gaps. Our software makes it almost effortless to work with almost any PDF. Listed below are the primary four steps you need to follow:
Step 1: To begin with, click on the orange "Get form now" button.
Step 2: As soon as you've entered the editing page midlands college, you will be able to notice all of the functions intended for your document within the upper menu.
In order to fill out the midlands college PDF, enter the details for all of the sections: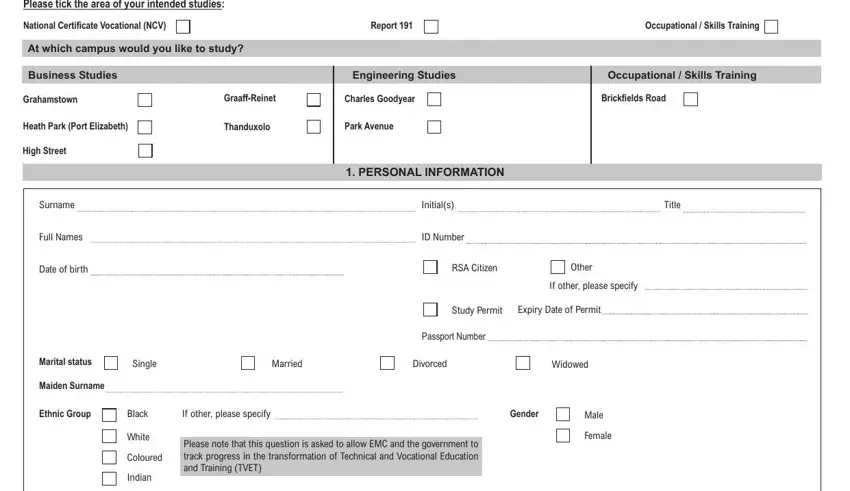 Enter the requested data in the space Gender, Male, Female, Ethnic, Group, If, other, please, specify Black, White, Coloured, Indian, Other, Home, Language Contact, Details, Home, Cell Contact, Details and Certified, copy, of, you, rID, document

You should be required specific important data so you can fill out the STUDENT, ADDRESS, HOME, ADDRESS, Not, PO, Box Street, Address, PO, Box, Suburb, Town Code, Code, NEXT, OF, KIN, INFORMATION Street, Address, number Title, Initials Code, Street, Address, number Title, Initials and Code field.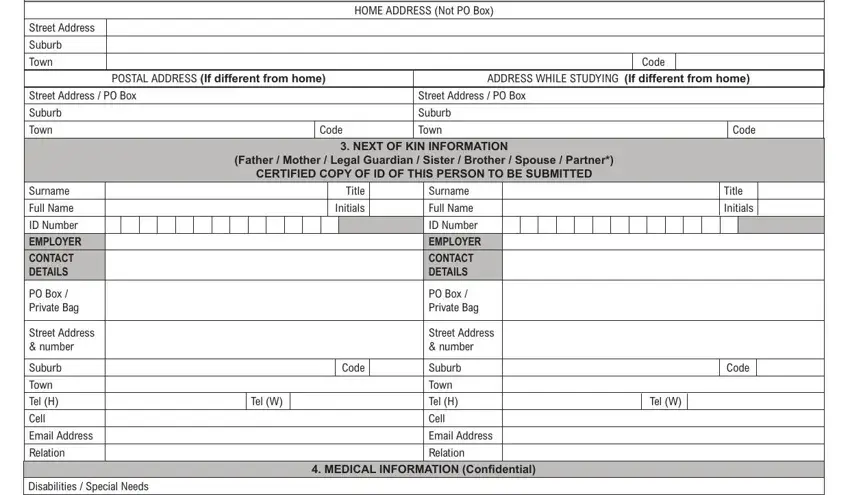 You have to indicate the rights and obligations of both parties in field Code, Code, Tel, W MEDICAL, INFORMATION, Confidential Tel, Cell, Main, Member Student, at, this, TV, ET, College Tel, W Relation, Fund, Dr, Tel and PREVIOUS, QUALIFICATIONS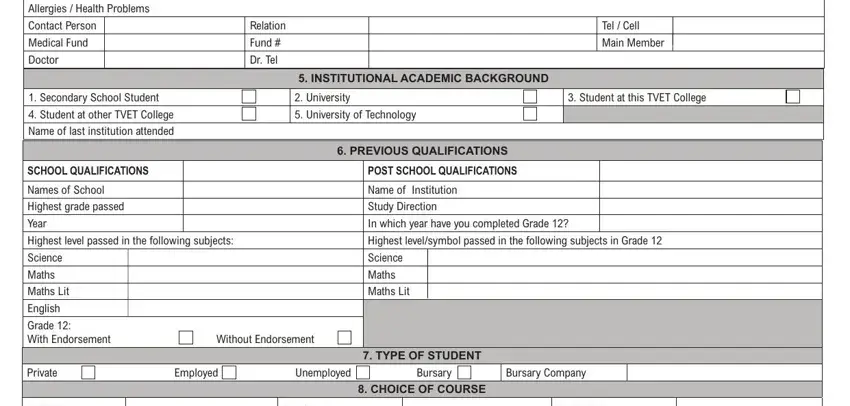 Finish the file by looking at the next fields: Private, Employed, Unemployed, Bursar, y Bursar, y, Company TYPE, OF, STUDENT st, Course SUBJECTS, CHOICE, OF, COURSE nd, Course rd, Course SUBJECTS, TO, BE, COMPLETED, BY, EMC, OFFICIAL LEVEL, FULL, TIME PART, TIME LANGUAGE, AFR, ENG and Practical, NonFormal, course

Step 3: Select the "Done" button. Now, you may export the PDF document - download it to your electronic device or forward it through electronic mail.
Step 4: Produce a copy of each single document. It would save you some time and allow you to keep clear of worries down the road. Keep in mind, your data won't be distributed or analyzed by us.