Only a few things can be easier than completing forms working with our PDF editor. There is not much for you to do to edit the Eviction Complaint Form form - only follow these steps in the following order:
Step 1: Locate the button "Get Form Here" and hit it.
Step 2: Once you've accessed the Eviction Complaint Form edit page, you'll see all actions you may take concerning your template in the upper menu.
The following parts will frame the PDF file that you'll be filling out: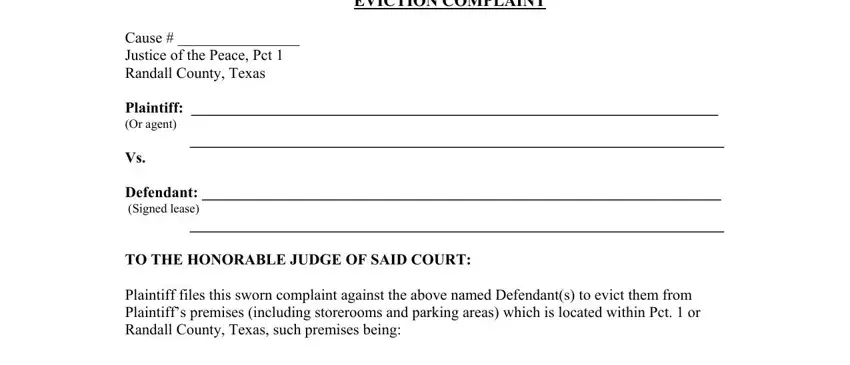 Include the essential information in the If the rental agreement is for the, Plaintiff requests judgment for, The ground or grounds for eviction, beginning the day of The total, and this eviction complaint is The part.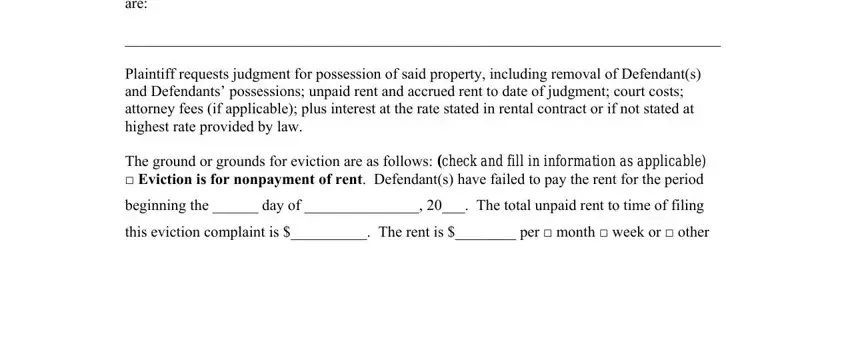 Put down the important information once you are within the rental period describe period The, prior to filing this eviction, Eviction is for holding over, Eviction is for holding over, Eviction is for holding over, Eviction is for Conduct in, Eviction is for property damage, Eviction is for trespass, Eviction on other grounds, and Plaintiff requests judgment for segment.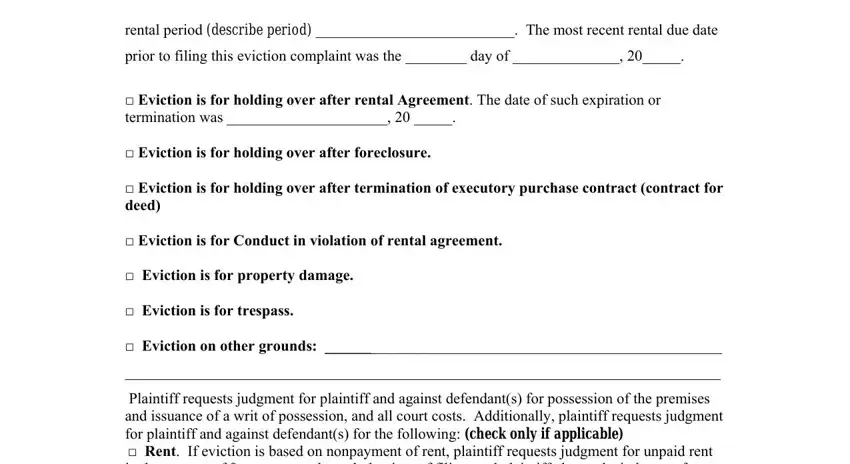 When it comes to space Plaintiff requests judgment for, PLAINTIFF, Address, Telephone, STATE OF TEXAS COUNTY OF RANDALL, Sworn to and subscribed before me, and day, indicate the rights and obligations.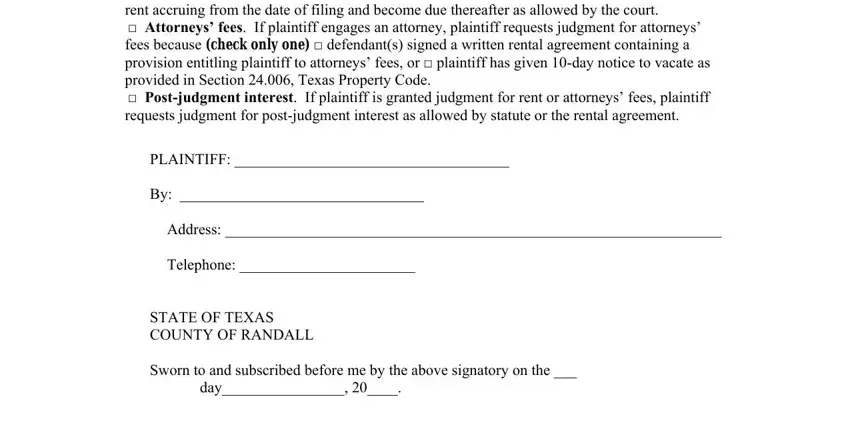 Finish by reviewing the following sections and preparing them as required: Notary Public for the State of, and or Justice Court Clerk.

Step 3: Choose the Done button to save the document. At this point it is available for transfer to your gadget.
Step 4: It's possible to make copies of your file tostay away from any upcoming difficulties. Don't worry, we don't share or watch your data.