Filling out the form 8610 2 document is not hard using our PDF editor. Stick to these actions to get the document ready instantly.
Step 1: Look for the button "Get Form Here" and press it.
Step 2: The file editing page is right now open. You can include text or modify current content.
Feel free to provide the following details to prepare the form 8610 2 PDF: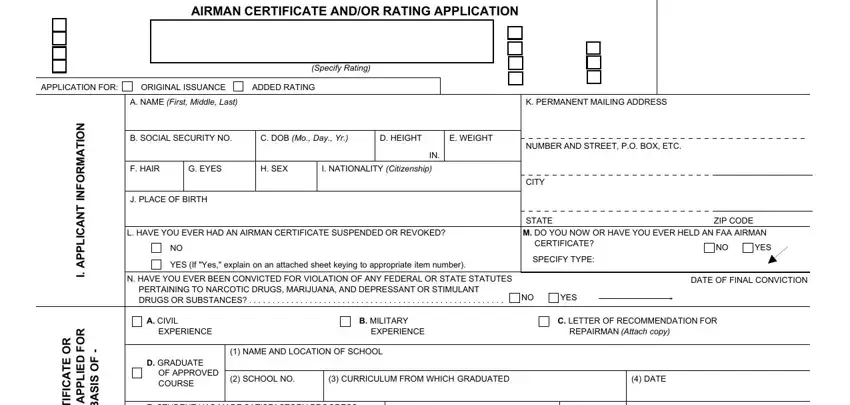 In the MECHANIC, 'S ORAL, PRACTICAL TEST, (1) DATE AU, TH (2) DATE AU, TH (4) FAA DIST OF, C COM, PET, ANCE OBTAINED IN, (1) SERVICE, (2) RANK OR PAY LEVEL, (3) MILITARY SPECIALITY CODE, (Continue on separate sheet, DATES: MONTH AND YEAR, FROM, EMPLOYER AND LOCATION, TYPE WORK PERFORMED, R O F D E L P P A G N T A R, and E C N E R E P X E F O D R O C E R field, put down your information.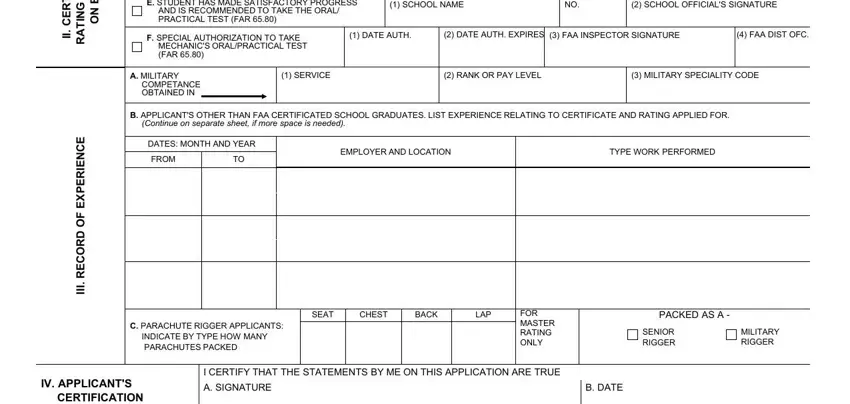 The software will request data to effortlessly fill out the area REMARKS, ORAL TEST, PASS, QUES, PRACTICAL TEST, PASS, PRO, J EXPIRATION DATE:, EXPIRATION DATE:, III, ORAL TEST, PASS, QUES, PRACTICAL TEST, and PASS.

Step 3: After you hit the Done button, your ready form can be easily transferred to any of your devices or to electronic mail chosen by you.
Step 4: Produce no less than a few copies of your document to avoid any specific upcoming complications.