It won't be hard to get faa application applying our PDF editor. This is how you could easily create your form.
Step 1: Press the orange "Get Form Now" button on the web page.
Step 2: So, you are on the document editing page. You can add information, edit present details, highlight particular words or phrases, put crosses or checks, add images, sign the file, erase unnecessary fields, etc.
These sections will make up the PDF template that you'll be creating: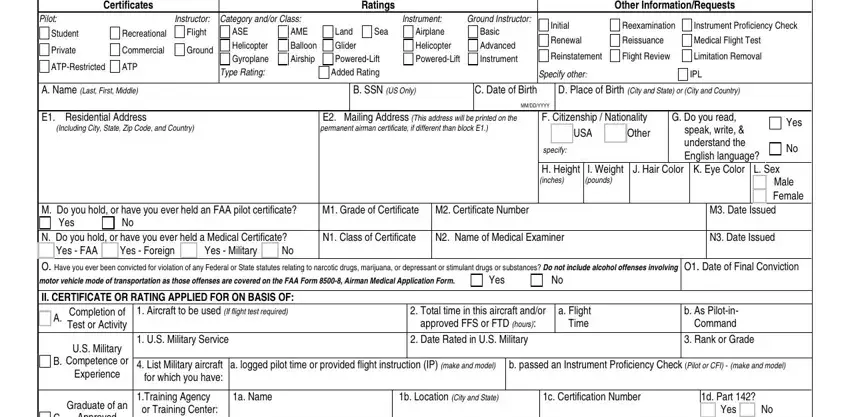 Put the requested data in the Holder of Foreign License, Training Program, Air Carrier, Initial, Upgrade Transition, Recurrent, III, Total, Instruction Received, Solo, PIC and SIC, Cross Country, Instruction Received, Cross Country, and Cross Country segment.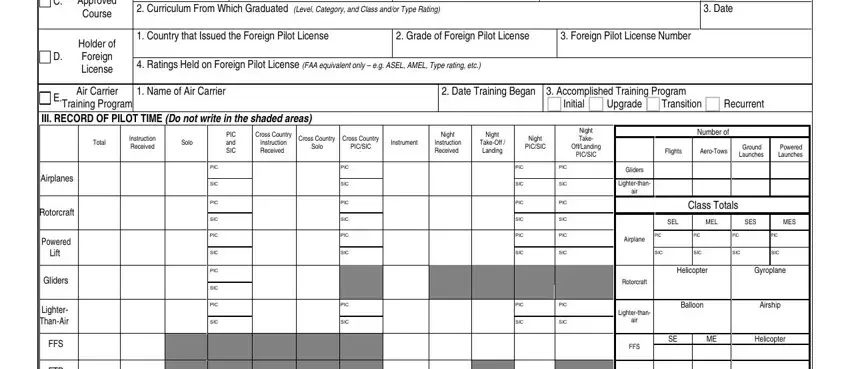 Put down the demanded particulars when you find yourself within the Date, FAA Form 8710, 1 10, 17 Supersedes, MM, DD, YYYY and Page 1 of 2 segment.

In paragraph Flight Review, Instrument Proficiency Check, Recommendation - I have personally, Date, Authorized Flight Instructor, s Flight Instructor Certificate, Certificate Expiration Date, The applicant has successfully, Date, Agency Name and Number, Official Signature, Air Agency, s Recommendation, Designated Examiner or Airman, Accepted Student Pilot Application, and Rejected Student Pilot Application, identify the rights and obligations.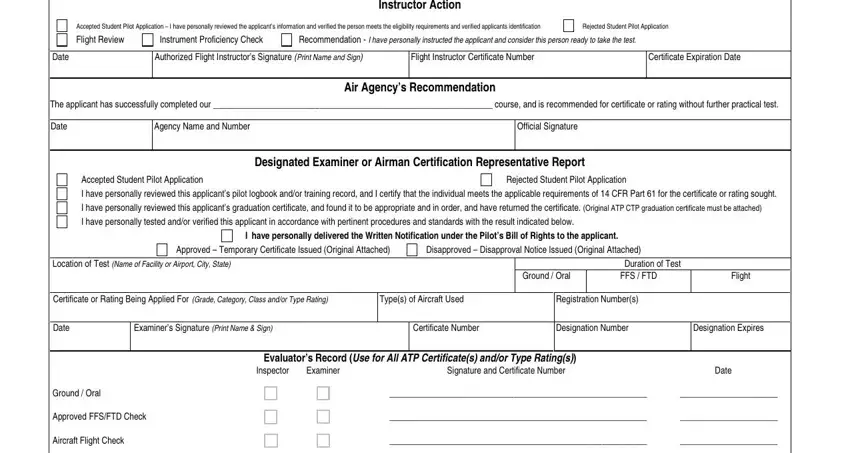 Finish the document by checking these areas: Accepted - Student Pilot, Location of Test (Name of Facility, Rejected - Student Pilot, Duration of Practical Test, Ground / Oral, FFS / F, TD Flight, Certificate or Rating Being, Type, s of Aircraft Used, Registration No, Certification Activities:, Examiner, s Recommendation, Accepted Rejected, Application for Student Pilot, and Reissue or exchange of pilot.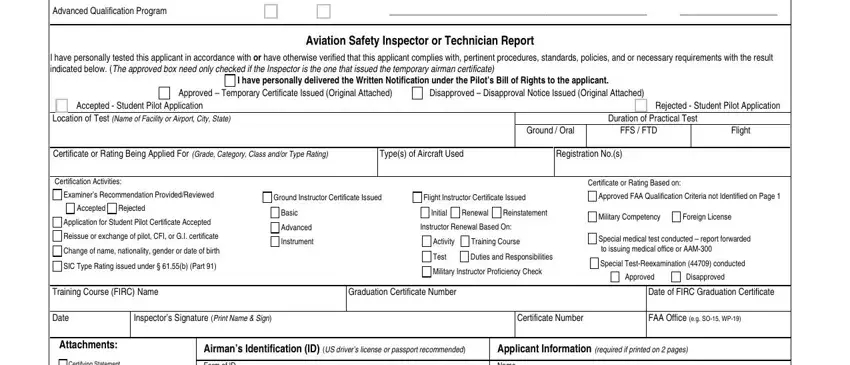 Step 3: Choose the "Done" button. Now you can export your PDF form to your device. Aside from that, you'll be able to send it by means of electronic mail.
Step 4: Get at least two or three copies of the document to avoid all of the upcoming troubles.