We've used the efforts of our best programmers to design the PDF editor you are going to begin using. The software will help you create the farfel rescue adoption document without trouble and don't waste precious time. All you have to do is adhere to these particular easy-to-follow instructions.
Step 1: Choose the button "Get Form Here" on the following webpage and click it.
Step 2: So, you are on the file editing page. You can add text, edit present data, highlight particular words or phrases, place crosses or checks, insert images, sign the file, erase needless fields, etc.
You'll need to type in the next information so that you fill out the template: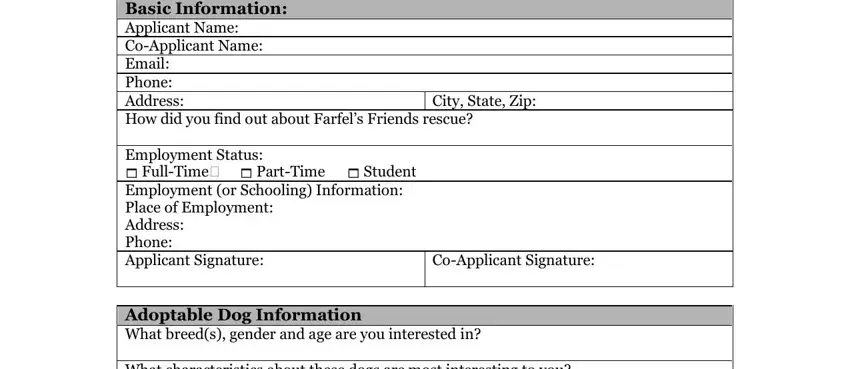 The system will expect you to submit the What characteristics about these, What is the youngest dog you would, Behavior Information Please list, cid sleeps in dog bed cid sleeps, cid cuddly cid loner cid shytimid, Foster dogs with medical, cid diabetes cid amputee cid, cid arthritis cid deaf, and cid any box.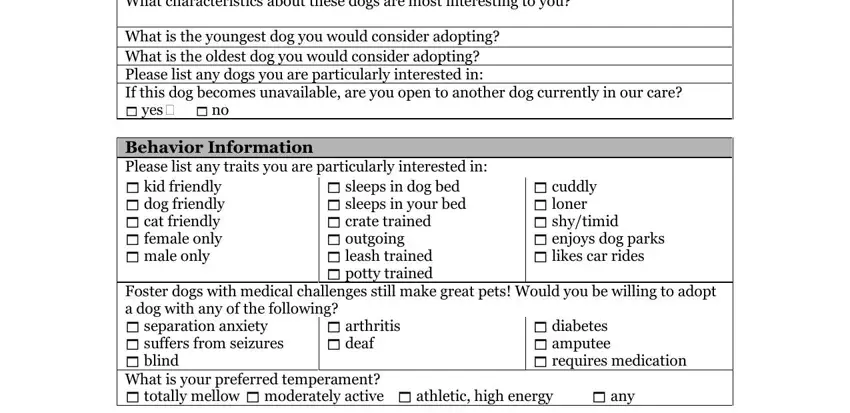 In the segment referring to Years, Household Care Information How, Is everyone in your household, cid no, Name, Age Relationship, Please list any other animals of, Gender Breeds if Applicable, and Age Species, you have got to note down some vital details.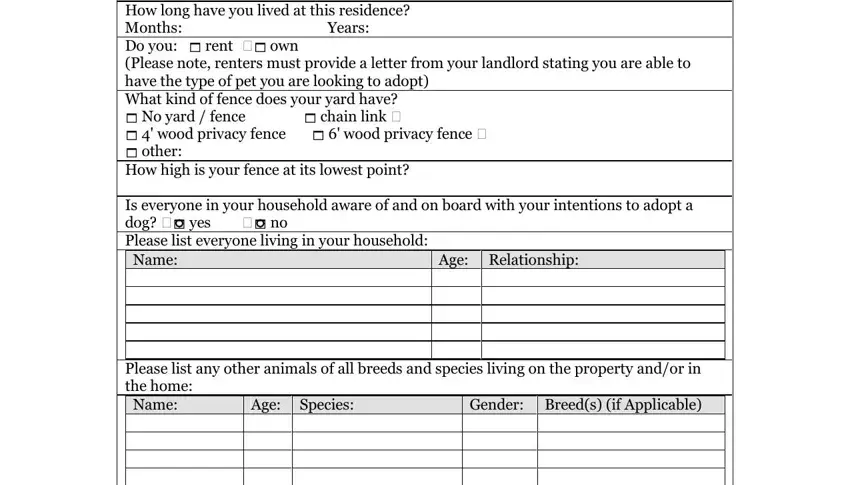 Identify the rights and responsibilities of the sides in the field Please list any pets you have, Age Species, Name, Have all of your pets been around, Have you ever adopted a pet from a, and Who will be responsible for the.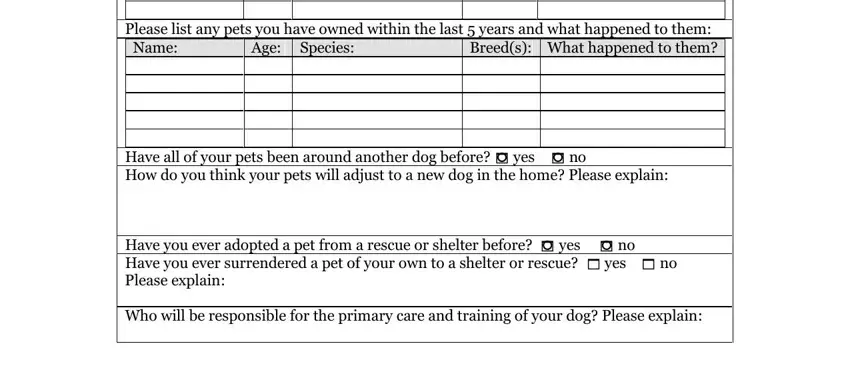 Finish the template by analyzing these particular areas: Household Care Information, What circumstances would make you, Tell us about the routine, Where will your rescued dog stay, Where will your rescued dog sleep, Are you willing to give a rescued, What is your estimate of the, What does this figure include, and How have you educated yourself on.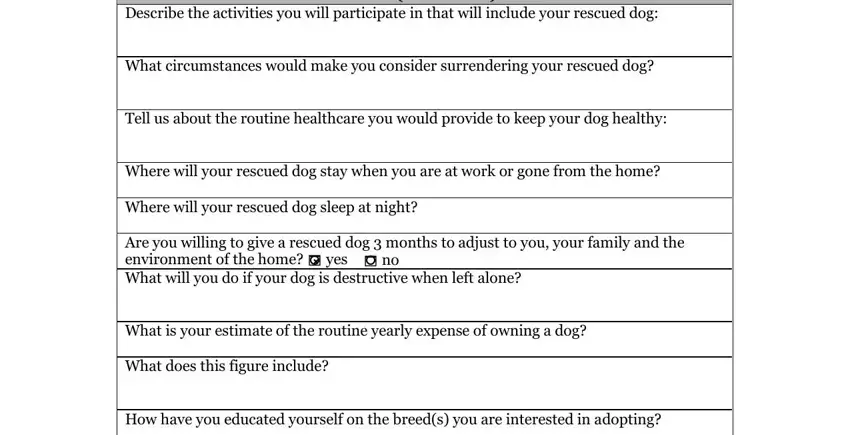 Step 3: Hit the "Done" button. At that moment, you can export the PDF document - save it to your electronic device or send it by using email.
Step 4: To protect yourself from probable future concerns, make sure to possess more than a couple of copies of any file.