Filling in documents using this PDF editor is easier in comparison with most things. To modify fema fillable elevation the form, there's nothing you need to do - just proceed with the actions listed below:
Step 1: Select the orange "Get Form Now" button on the webpage.
Step 2: At the moment you are on the document editing page. You can enhance and add content to the document, highlight words and phrases, cross or check certain words, add images, insert a signature on it, delete unrequired fields, or take them out entirely.
It is essential to provide the next data if you would like prepare the file: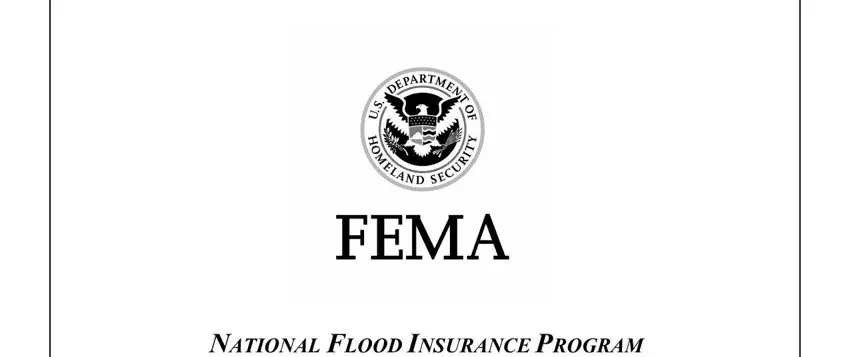 Enter the necessary particulars in the segment SECTION, A, PROPERTY, INFORMATION A, Building, Owners, Name Box, No Company, NAIC, Number City, State, ZIP, Code Long, Horizontal, Datum NAD, NAD, sq, ft sq, in d, Engineered, flood, openings and Yes.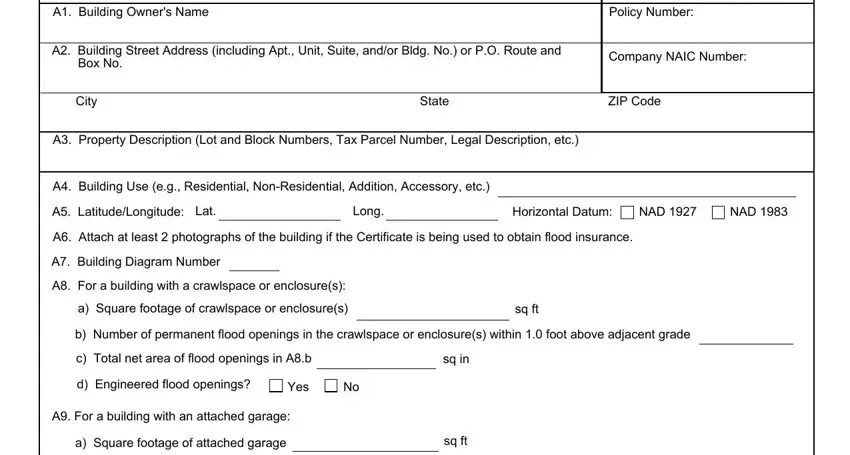 It's essential to note particular details in the area A, For, a, building, with, an, attached, garage a, Square, footage, of, attached, garage sq, ft c, Total, net, area, of, flood, openings, in, Ab sq, in d, Engineered, flood, openings Yes, BN, FIP, Community, Name, Community, Number B, County, Name B, State B, Map, Panel, Number B, Suffix B, FIRM, Index, Date B, FIRM, Panel, Effective, Revised, Date and B, Flood, Zones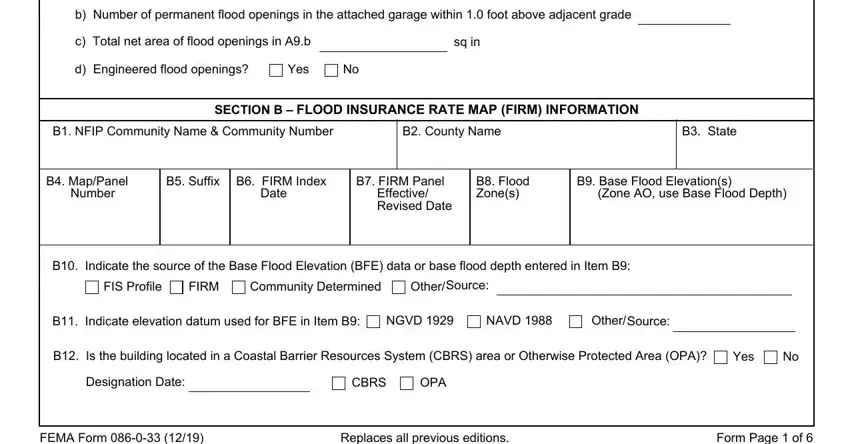 The Yes, Designation, Date CBR, S OPA, FEMA, Form Replaces, all, previous, editions and Form, Page, of section is the place to put the rights and obligations of each side.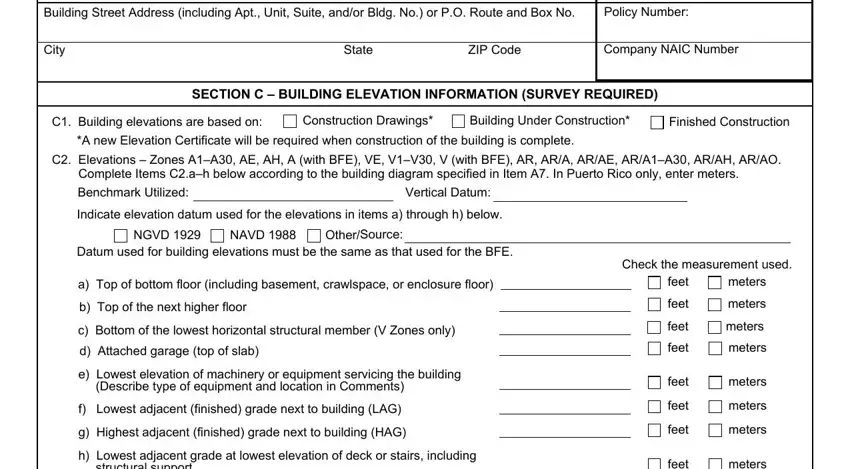 Finish by reviewing all of these areas and filling in the relevant particulars: City, State, ZIP, Code Company, NAIC, Number C, Building, elevations, are, based, on Construction, Drawings Building, UnderConstruction Finished, Construction Vertical, Datum NGV, D NAV, D Other, Source Check, the, measurement, used feet, feet, feet, feet and feet, feet, feet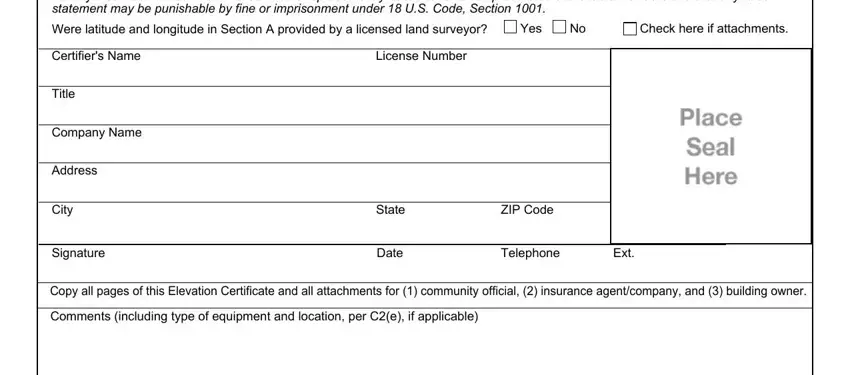 Step 3: Choose "Done". Now you can export the PDF document.
Step 4: It is easier to maintain copies of your file. You can be sure that we will not reveal or view your particulars.