Having the objective of allowing it to be as easy to use as it can be, we generated our PDF editor. The process of filling up the flood elevation certificate forms will be convenient in case you adhere to the next steps.
Step 1: You can click the orange "Get Form Now" button at the top of the following website page.
Step 2: The form editing page is currently open. You can add text or update current content.
It is essential to type in the following details in order to prepare the document: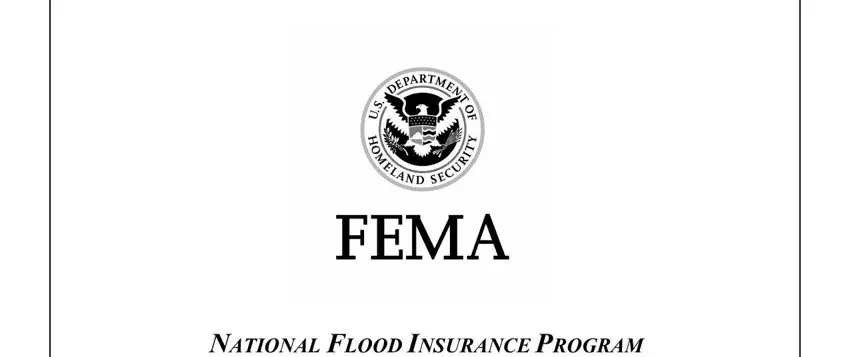 The software will expect you to prepare the a) Square footage of attached, sq ft, b) Number of permanent flood, c) Total net area of flood, sq in, d) Engineered flood openings, Yes, SECTION B – FLOOD INSURANCE RATE, B10, FIS Profile, FIRM, Community Determined, Other/Source:, B11, and NGVD 1929 field.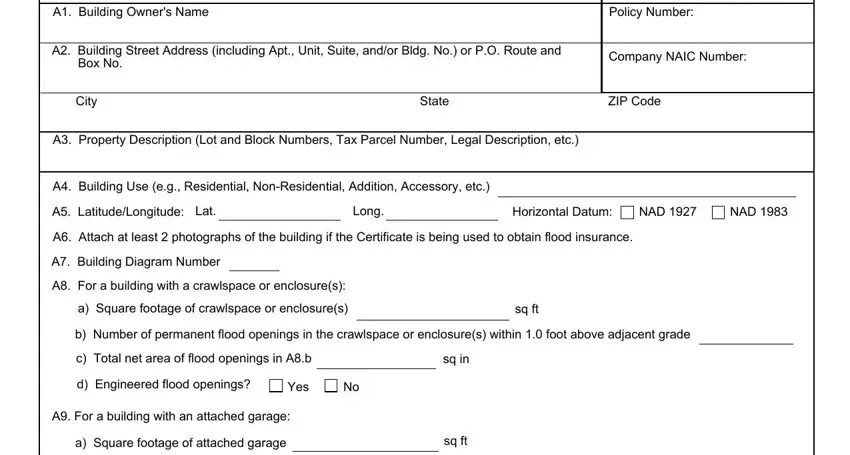 Write down all data you need inside the space B12, Yes, Designation Date:, CBRS, OPA, FEMA Form 086-0-33 (12/19), Replaces all previous editions, and Form Page 1 of 6.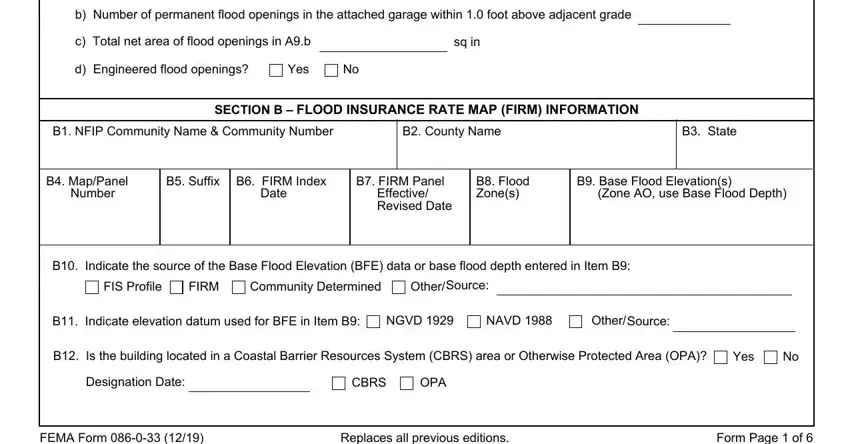 You need to spell out the rights and obligations of each side in space IMPORTANT: In these spaces, Building Street Address (including, FOR INSURANCE COMPANY USE Policy, City, State, ZIP Code, Company NAIC Number, SECTION C – BUILDING ELEVATION, Construction Drawings*, Building Under Construction*, Finished Construction, *A new Elevation Certificate will, Complete Items C2, Benchmark Utilized:, and Vertical Datum:.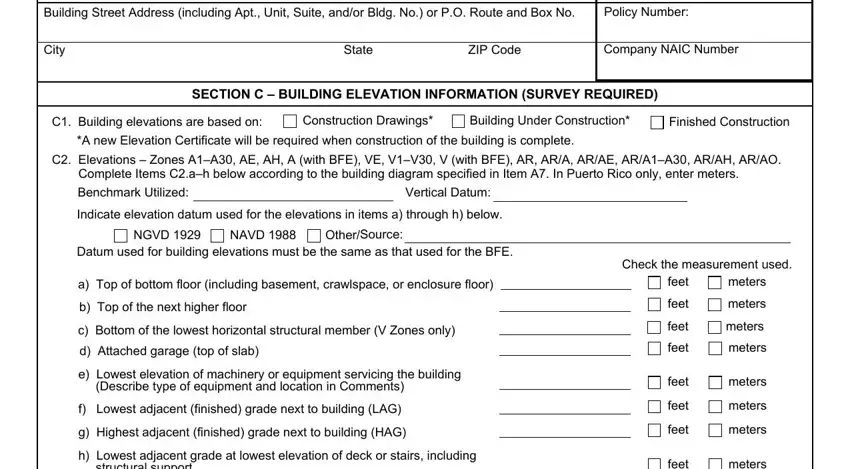 Finish by analyzing the following areas and filling them in as needed: g) Highest adjacent (finished), feet, meters, h) Lowest adjacent grade at lowest, feet, meters, SECTION D – SURVEYOR, This certification is to be signed, Were latitude and longitude in, Yes, Check here if attachments, Certifier's Name, License Number, Title, and Company Name.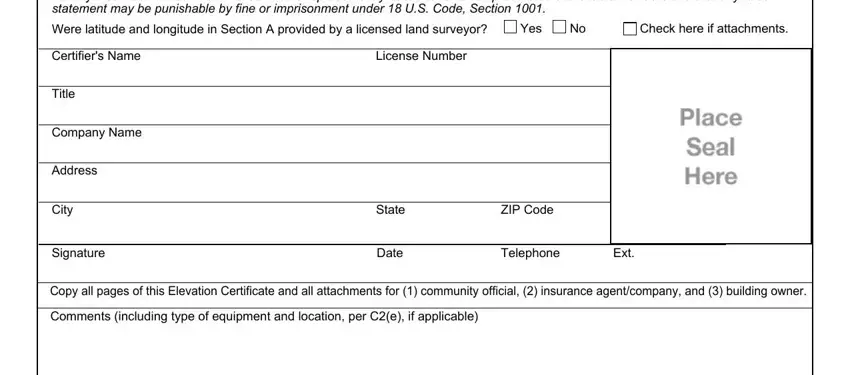 Step 3: Click the button "Done". Your PDF file can be transferred. It's possible to download it to your pc or email it.
Step 4: It could be more convenient to maintain copies of your document. You can rest easy that we won't reveal or read your data.