The PDF editor that you're going to work with was made by our leading web developers. You may submit the 2014 form easily and without problems with this application. Merely follow the procedure to get going.
Step 1: Seek out the button "Get Form Here" and select it.
Step 2: You will discover all of the actions which you can undertake on your template when you have entered the 2014 editing page.
If you want to complete the document, enter the information the system will request you to for each of the next areas:

The application will need you to complete the Cat, NoM and Form, C area.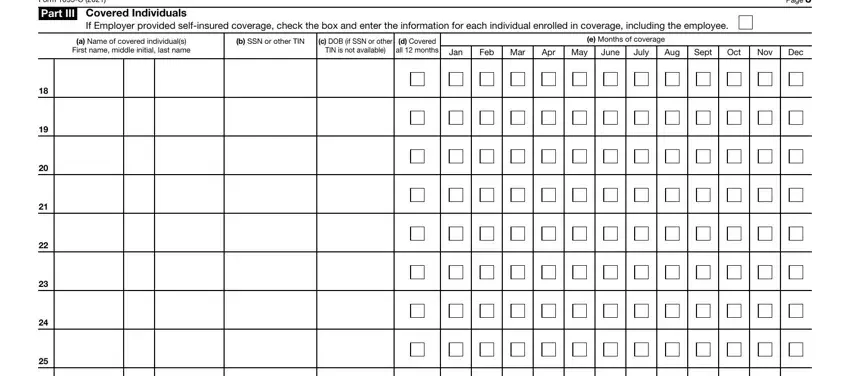 Inside the area referring to Form, C, Part, III, Covered, Individuals Page, bS, S, Nor, other, TIN cDO, Bif, S, S, Nor, other TIN, is, not, available d, Covered, all, months Jan, Feb, Mar, Apr, May, June, July, Aug, and Sept, it's essential to put down some expected details.
In box Form, C state the rights and obligations.

Step 3: As soon as you are done, choose the "Done" button to transfer the PDF form.
Step 4: Make as much as two or three copies of the document to avoid any sort of future concerns.