The fnu admission form completing course of action is easy. Our PDF editor enables you to use any PDF form.
Step 1: Select the button "Get Form Here".
Step 2: You are now on the form editing page. You can edit, add information, highlight selected words or phrases, insert crosses or checks, and add images.
To be able to fill out the document, type in the information the software will require you to for each of the following segments: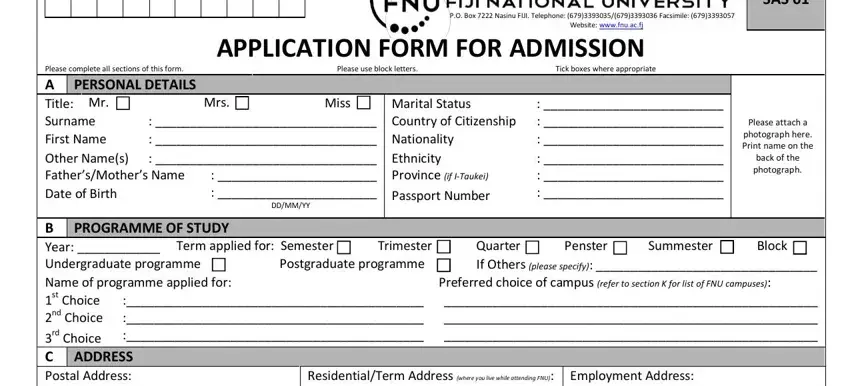 Provide the necessary information in the area HomeTelephoneEmailAddresses, WorkTelephone, Relationship, Telephone, ContactAddress, ContactPersonincaseofEmergency, Name, Private, FUNDINGDETAILS, Sponsored, SponsorsNameifsponsored, EACADEMICQUALIFICATIONS, SECONDARYQUALIFICATIONSATTAINED, LastYearatSchool, and QualificationAttainedSchoolName.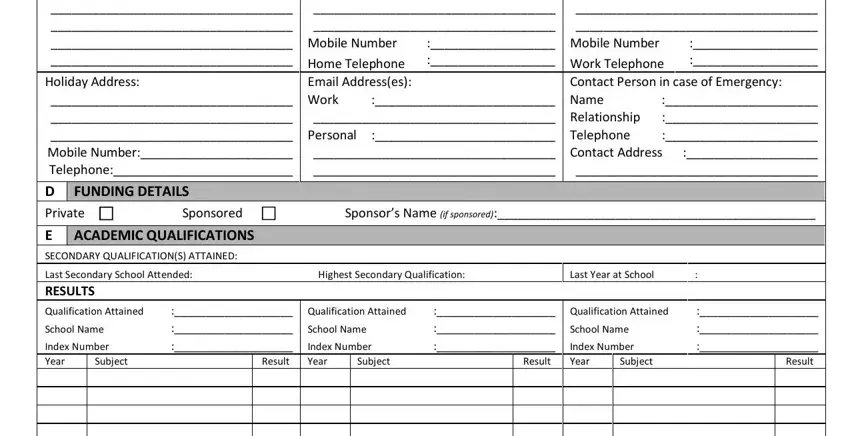 Write the essential particulars in TotalEnglishBest, TotalEnglishBest, TotalEnglishBest, ACADEMICQUALIFICATIONSContinued, ETERTIARYQUALIFICATIONSATTAINED, RevNoIssueDate, FNUisasmokefreeUniversity, and FNUSASPageof section.

You need to write down the rights and obligations of the parties within the YearStarted, Institution, YearCompleted, Organization, Years, Preferredlocationifapplicable, TelephoneMobileEmail, ExtSSAfnuacfj, CHECKLISTCONFIRMATION, and AttachedPassportSizePhoto field.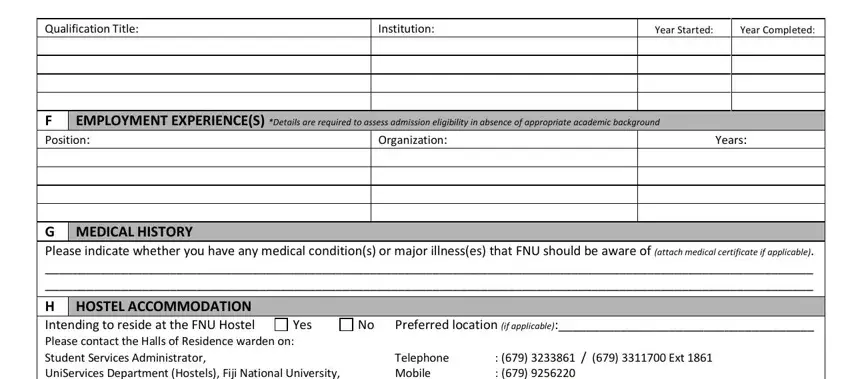 Check the sections AttachedPassportSizePhoto, AttachedSecondarySchoolResults, APPLICANTSDECLARATION, Date, AcademicOfficeFNUPOBoxLautoka, AcademicOfficeFNUPOBoxLabasa, AcademicOfficeFNUPOBoxNasinu, AcademicOfficeFNUPOBoxBa, COMPLETEDAPPLICATIONFORMS, FNUNTPCSigatokaEMSONLY, DDMMYY, AcademicOffice, and FNUCampuses and then complete them.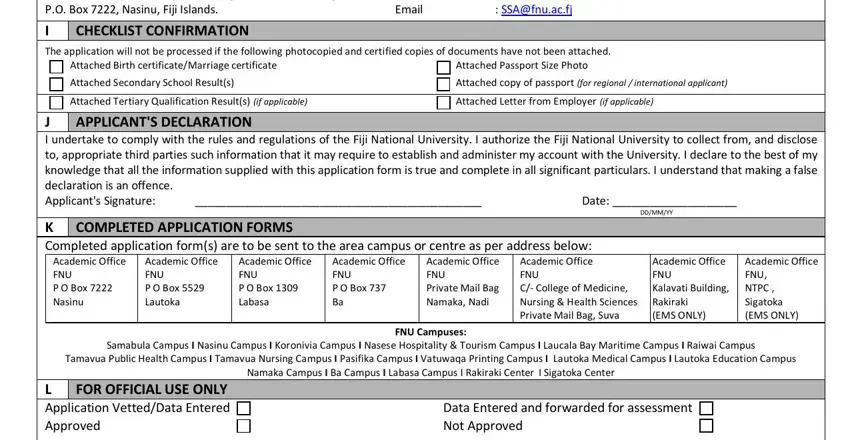 Step 3: As soon as you are done, choose the "Done" button to upload the PDF form.
Step 4: Prepare a minimum of a couple of copies of your file to refrain from any kind of possible problems.