It is simple to prepare documents with the use of our PDF editor. Modifying the application form for havard file is a breeze should you keep to the next steps:
Step 1: Seek out the button "Get Form Here" and then click it.
Step 2: At this point, you are able to change the application form for havard. Our multifunctional toolbar makes it possible to insert, erase, adjust, highlight, as well as do other sorts of commands to the text and fields within the document.
Prepare the application form for havard PDF and provide the material for every single part: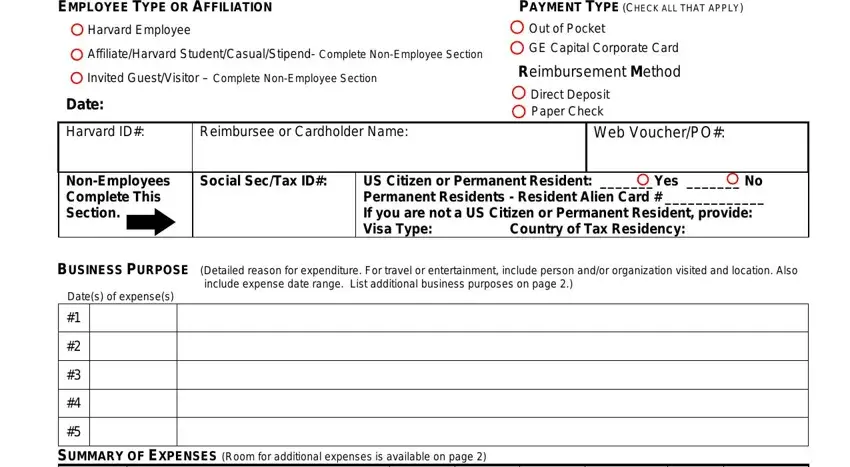 In the datedetailetc, AirRailTravel, GroundTrans, Lodging, Meals, Other, Total, BusinessPurpose, LESSADVANCES, Subtotalsfrompageifapplicable, and EXPENSEREPORTTOTAL area, jot down your information.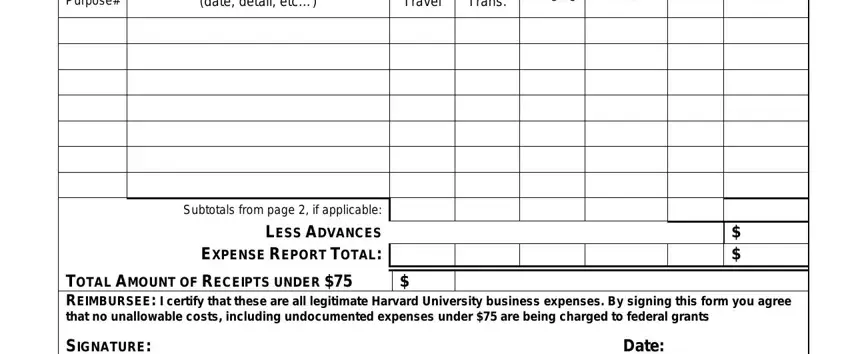 Record any information you may need inside the section ReimburseeorCardholderName, WebVoucherPO, DepartmentalAccounting, Activity, Object, Fund, Org, BusinessPurpose, Amount, Sub, Root, and Datesofexpenses.

The GroundTrans, Lodging, AirRailTravel, Business, Meals, Other, Total, Subtotalscarrytofirstsheet, ADDITIONALEXPENSES, Description, datedetailetc, and BusinessPurpose box will be your place to put the rights and obligations of all parties.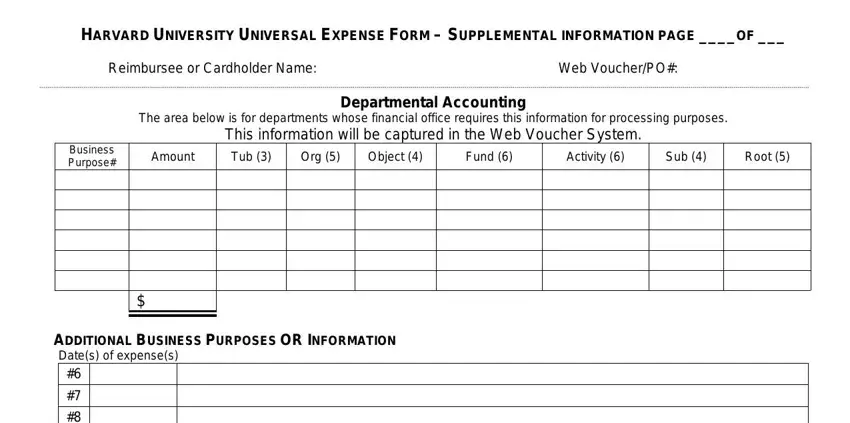 Step 3: Press "Done". It's now possible to export the PDF document.
Step 4: Generate a duplicate of every form. It will certainly save you some time and enable you to keep clear of problems down the road. By the way, your information will not be shared or analyzed by us.