The florida affidavit completing process is hassle-free. Our software lets you use any PDF file.
Step 1: Select the button "Get form here" to get into it.
Step 2: At this point, you are on the form editing page. You can add information, edit present information, highlight certain words or phrases, place crosses or checks, add images, sign the document, erase unrequired fields, etc.
The PDF file you desire to create will contain the following areas: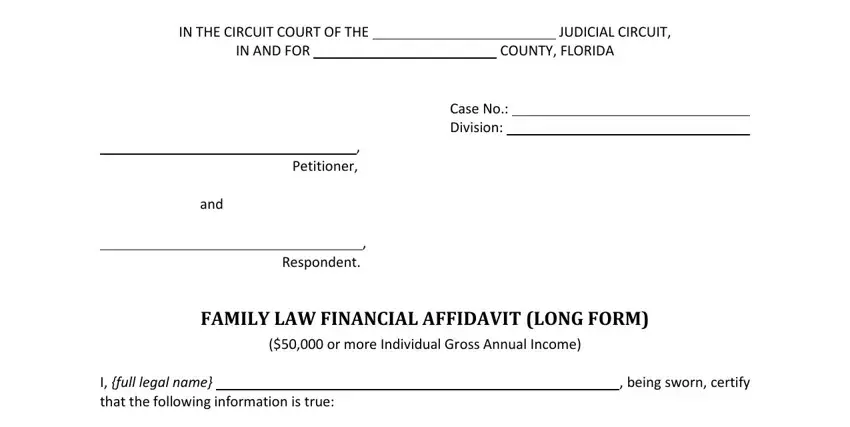 Please fill in the SECTION I INCOME, My age is, My occupation is, I am currently, Check all that apply a Unemployed, Describe your efforts to find, b Employed by, Address, City State Zip code Telephone, Pay rate, every week, every other week, twice a month, monthly, and other space with the appropriate information.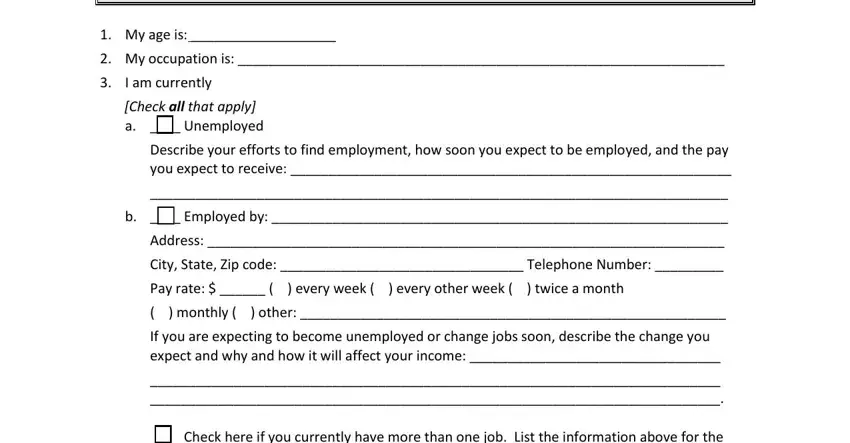 In the segment dealing with c Retired Date of retirement, Employer from whom retired, Address, City State Zip code Telephone, LST YERS GROSS INCOME, YEAR, Your Income, Other Partys Income if known, PRESENT MONTHLY GROSS INCOME All, Monthly gross salary or wages, corporations andor independent, and Monthly disability benefitsSSI, you should put in writing some demanded particulars.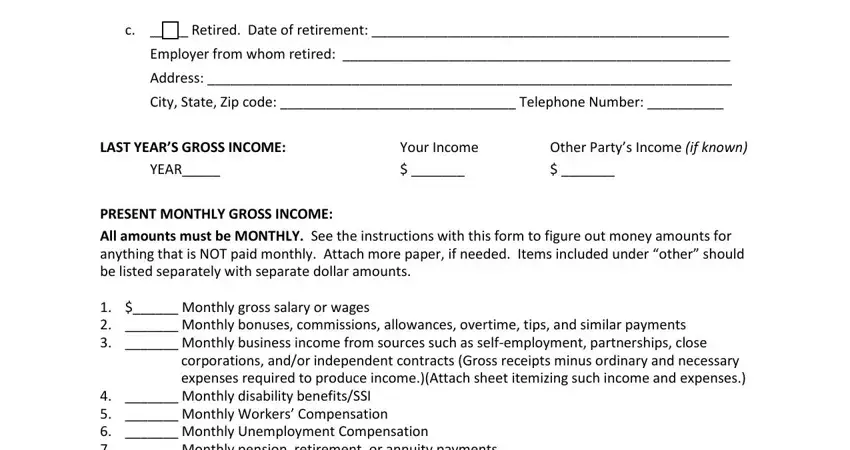 In the field Monthly disability benefitsSSI, a From this case b From other, Monthly interest and dividends, Monthly income from royalties, personal living expenses Attach, Monthly gains derived from, Any other income of a recurring, TOTAL PRESENT MONTHLY GROSS, PRESENT MONTHLY DEDUCTIONS All, dependents and income tax, and Monthly FICA or selfemployment, identify the rights and responsibilities of the sides.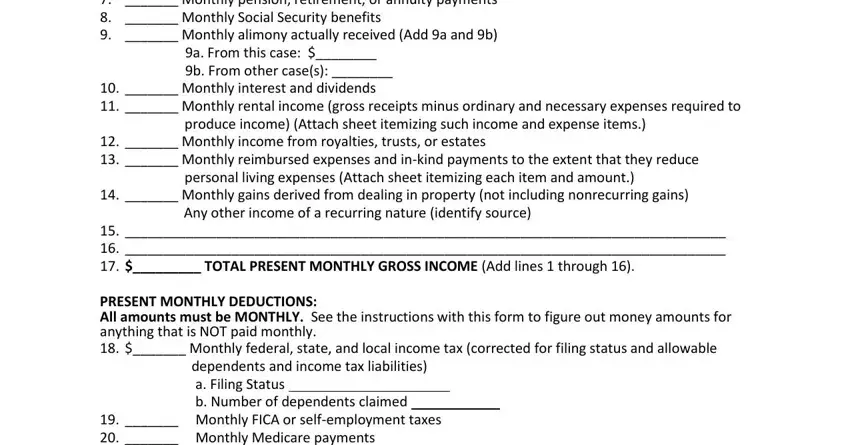 Prepare the file by taking a look at the following fields: Monthly mandatory union dues, any minor children of this, Monthly courtordered child, a from this case b from other, TOTAL DEDUCTIONS ALLOWABLE UNDER, Add lines through, PRESENT NET MONTHLY INCOME, Subtract line from line, SECTION II AVERAGE MONTHLY, and HOUSEHOLD Monthly mortgage or.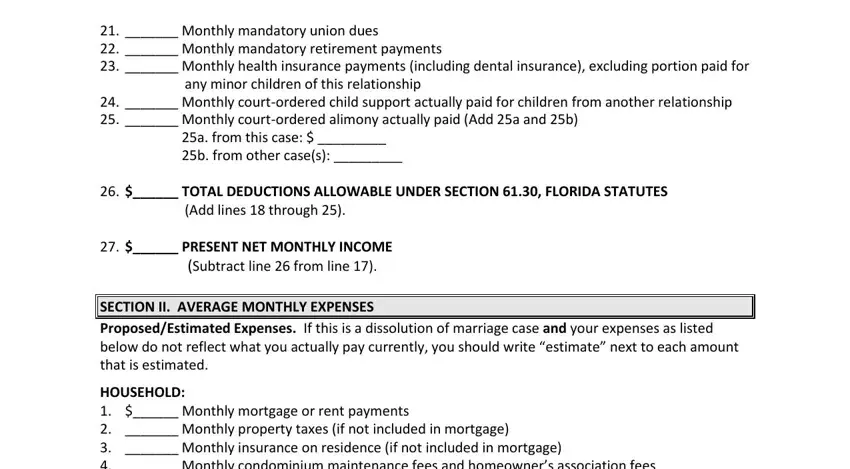 Step 3: Once you hit the Done button, the finished document is easily transferable to any type of of your gadgets. Or alternatively, it is possible to deliver it through email.
Step 4: Generate copies of the form - it will help you avoid potential future problems. And fear not - we cannot distribute or watch your information.