Working with PDF forms online is definitely surprisingly easy with our PDF tool. Anyone can fill in theUnitedStatesandwhohasbeenad here with no trouble. The editor is constantly updated by our team, getting useful functions and growing to be better. It just takes a couple of easy steps:
Step 1: First, open the pdf tool by pressing the "Get Form Button" above on this page.
Step 2: When you access the PDF editor, there'll be the document prepared to be completed. In addition to filling out various blank fields, it's also possible to perform other things with the Document, that is putting on any words, changing the initial text, adding images, putting your signature on the document, and a lot more.
When it comes to fields of this particular form, here's what you should consider:
1. To get started, when filling in the theUnitedStatesandwhohasbeenad, begin with the area containing subsequent blank fields: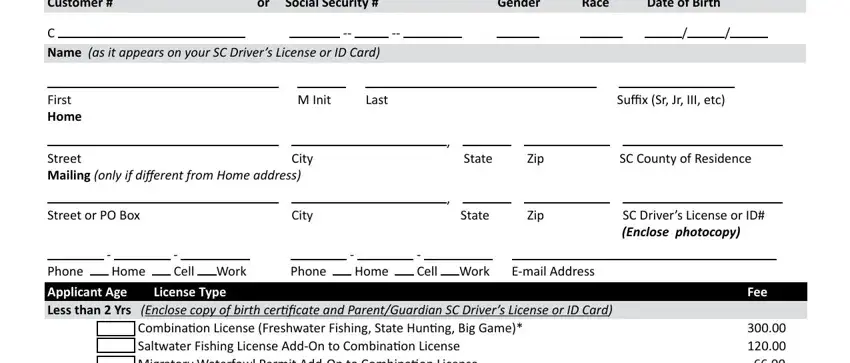 2. The next part is usually to complete the following blank fields: Combination License Freshwater, Phone Applicant Age Less than Yrs, State Hunting License HE, Gratis Combination License date of, Combination Privileges Freshwater, Fishing Privileges Freshwater, Senior Fishing License date of, No Cost, No tags are included with a, Hunter Education Certification HE, Hunter Education Number, State of Issue, Signature Required Incomplete, I affirm that I am not under, and Amount of Check.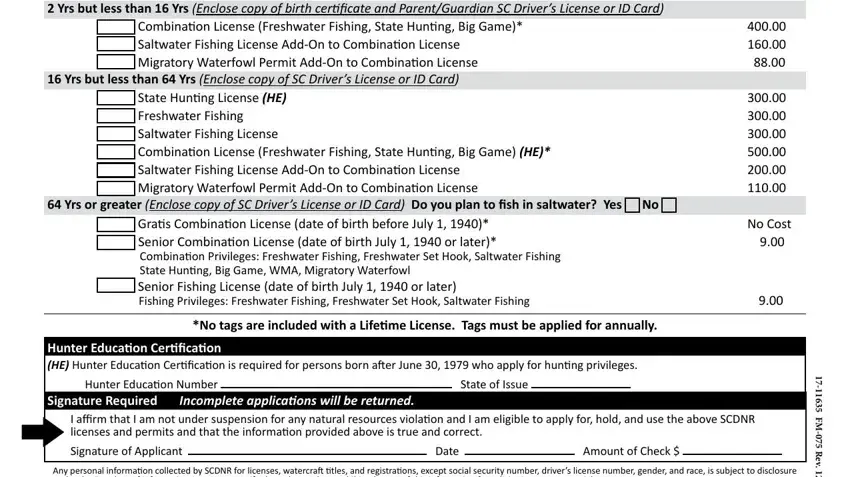 Always be extremely attentive when completing State of Issue and Gratis Combination License date of, as this is the section in which many people make errors.
Step 3: Right after proofreading the fields and details, hit "Done" and you are good to go! Make a free trial option at FormsPal and gain direct access to theUnitedStatesandwhohasbeenad - downloadable, emailable, and editable from your personal account. When using FormsPal, you can easily complete documents without being concerned about personal information breaches or entries getting distributed. Our protected system makes sure that your personal information is maintained safe.