It's very easy to complete the af 422 pdf. Our PDF editor was made to be easy-to-use and let you complete any document quickly. These are the actions to go through:
Step 1: Locate the button "Get Form Here" and press it.
Step 2: Once you have entered your af 422 pdf edit page, you'll discover all actions you may use with regards to your template in the top menu.
Complete the following parts to fill out the document: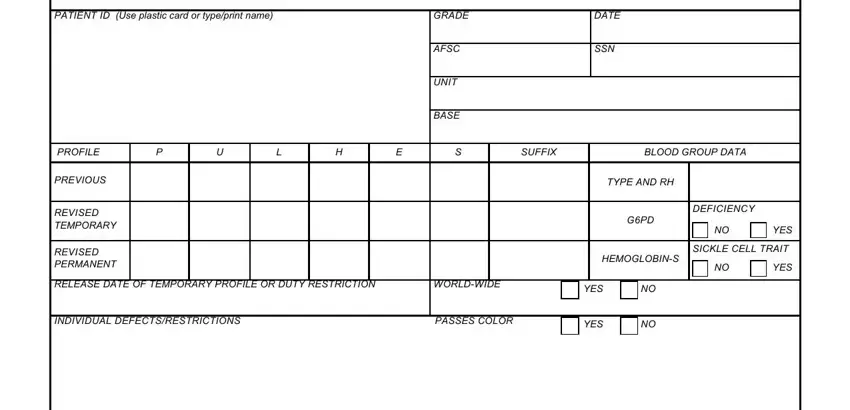 Type in the necessary details in the OVERSEAS, ASSIGNMENT RETIREMENT, SEPARATION, WITHIN, ONE, YEAR REMOTE, ISOLATED, TOUR Specify, OTHER REMARKS, SIGNATURE, SIGNATURE, and SIGNATURE part.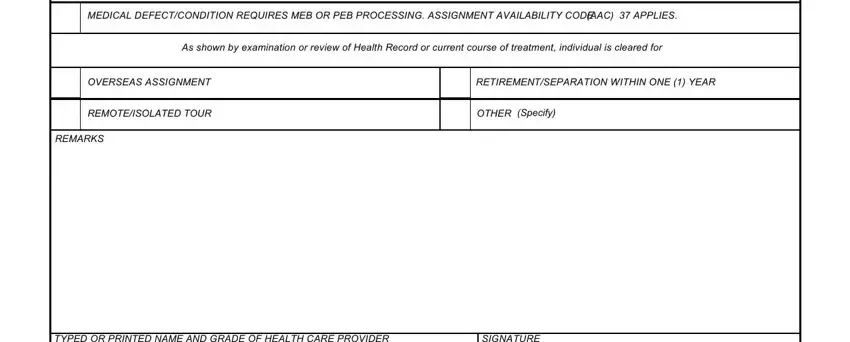 The program will ask you to include specific vital data to conveniently fill in the section SIGNATURE, DPM, U, O DPM, UM DPM, UR DPM, PC DP, MAR AFI, MTV PREVIOUS, EDITION, WILL, BE, USED and COPY, HEALTH

Step 3: Select the "Done" button. Now, it is possible to transfer your PDF file - save it to your electronic device or send it via electronic mail.
Step 4: Generate copies of the document - it may help you prevent possible future worries. And fear not - we cannot disclose or look at your information.