Managing files using our PDF editor is more straightforward compared to nearly anything. To manage north carolina dmv form 508 the file, there isn't anything for you to do - simply adhere to the actions down below:
Step 1: Locate the button "Get Form Here" and select it.
Step 2: As you enter our north carolina dmv form 508 editing page, you will find each of the functions you may undertake with regards to your template in the top menu.
For every single area, prepare the content demanded by the program.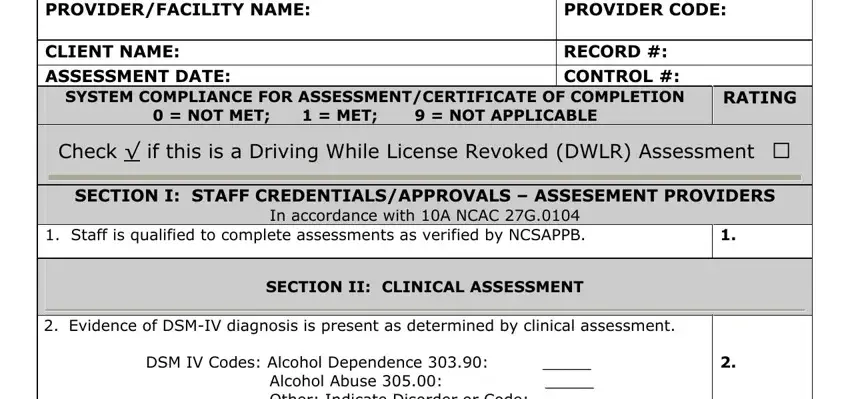 In the part DSM IV Codes: Alcohol Dependence, NOTE: FOR DW, LR ASSESS, E, ENTS Enter, Providers within their service, SECTION III: DOCUMENTATION:, and In accordance with Division Policy type in the particulars the software asks you to do.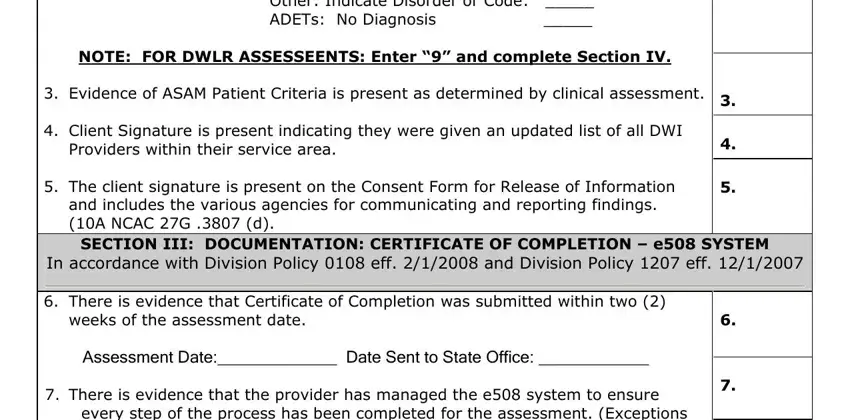 Note all information you are required in the space weeks of the assessment date, Assessment Date:_____________ Date, every step of the process has been, that are associated with this, and 2010, 2011 D, WI Monitoring Tool 2.

The Policy ACC, 002 and the Office of, has been signed by professional, SECTION IV: DRIVING WHILE LICENSE, In accordance with Statutory, OVERALL 10, and COMMENTS: (Use Additional Comments area can be used to specify the rights and obligations of both sides.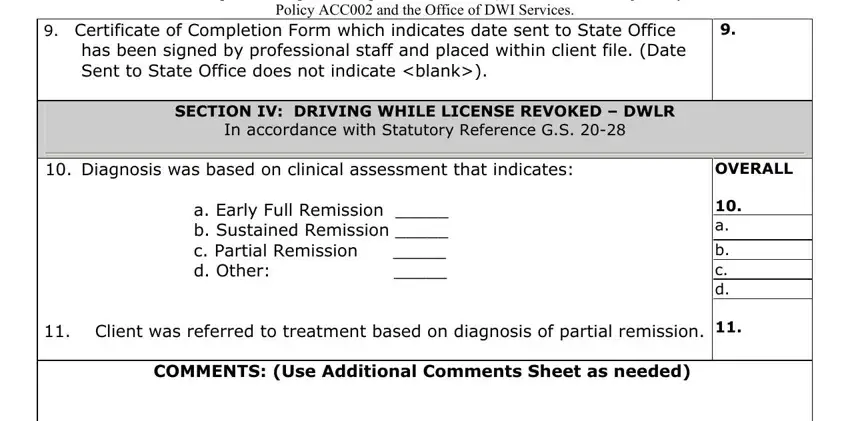 End by taking a look at the next fields and completing them correspondingly: COMMENTS: (Use Additional Comments, and Findings require corrective.

Step 3: Press the "Done" button. It's now possible to upload the PDF document to your gadget. In addition, you may forward it through electronic mail.
Step 4: Prepare copies of your document. This should save you from potential future concerns. We do not check or share your information, hence you can be confident it's going to be safe.