Very few tasks are quicker than creating documents using the PDF editor. There is not much you should do to change the s cbp file - just abide by these steps in the next order:
Step 1: To get started, press the orange button "Get Form Now".
Step 2: You'll find all of the options that it's possible to use on your document once you've got accessed the s cbp editing page.
For every single area, fill in the details demanded by the system.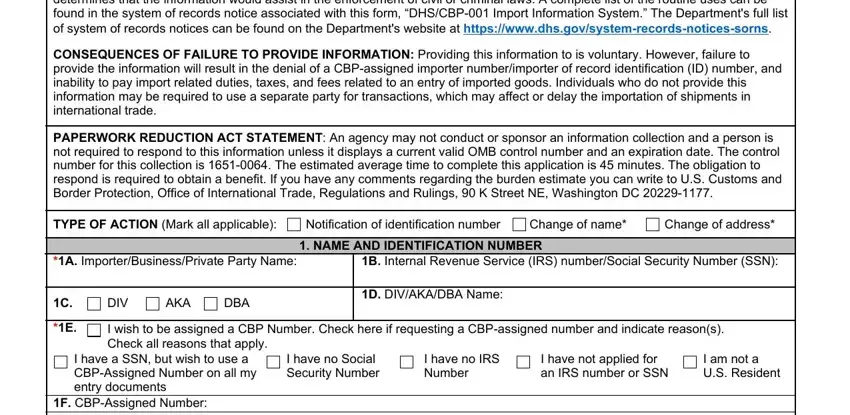 In the FCBPAssignedNumberGTypeofCompany, CorporationUSGovernment, LLCPartnershipStateLocalGovernment, SoleProprietorshipForeignGovernment, Individual, peryear, peryear, ormoreperyear, infrequentpersonalshipmentsor, Idonotintendtoimport, ConsigneeUltimateConsignee, KProgramCode, JProgramCode, DrawbackClaimant, and ImporterofRecordOther box, type in your details.

In the section dealing with City, StreetAddress, ZipCode, StateProvince, CountryISOCode, IstheaddressinAa, BusinessServiceCenter, Residence, CorporateOffice, Warehouse, RetailLocation, OfficeBuilding, PostOfficeBoxor, OtherExplain, and StateProvince, make sure you put in writing some significant information.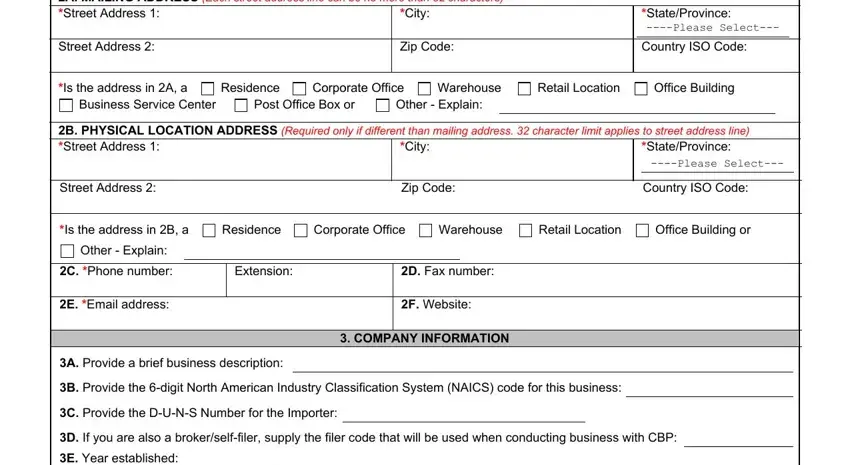 The IRSSSNCBPAssignedNumber, RelatedBusiness, NameofBusinessEntities, Current, Previous, Current, Previous, Current, Previous, GPrimaryBankingInstitution, Name, BankRoutingNumber, City, State, and CountryISOCode section is the place where all parties can place their rights and obligations.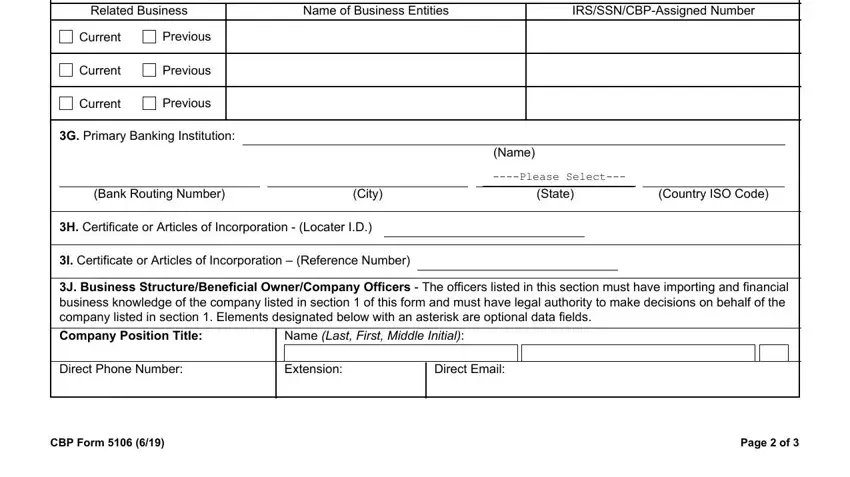 Finalize by checking these sections and filling out the suitable particulars: DirectPhoneNumber, Extension, DirectEmail, CBPForm, and Pageof.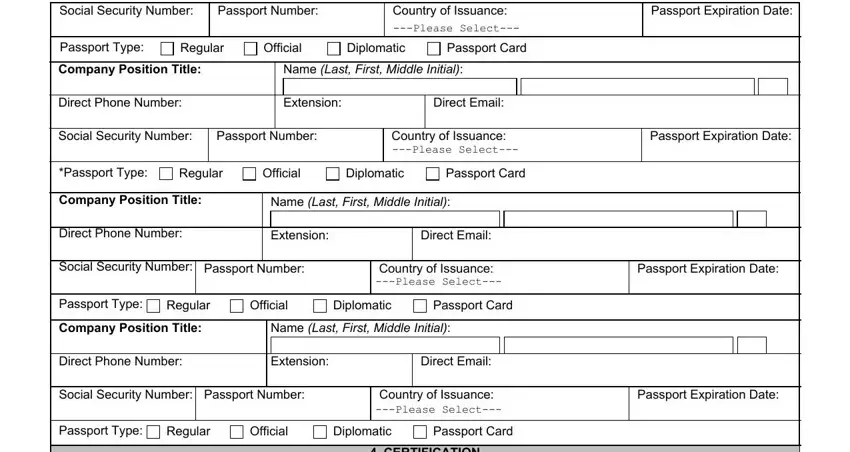 Step 3: Press the button "Done". Your PDF document is available to be exported. You can easily download it to your laptop or send it by email.
Step 4: Ensure that you remain away from upcoming worries by having a minimum of two duplicates of the form.