You can complete the form 6 grade pdf form with our PDF editor. The next steps will help you instantly create your document.
Step 1: First, select the orange "Get form now" button.
Step 2: You can now manage the form 6 grade pdf. This multifunctional toolbar allows you to include, eliminate, customize, and highlight content or perhaps undertake many other commands.
Prepare the form 6 grade pdf PDF and enter the details for every area: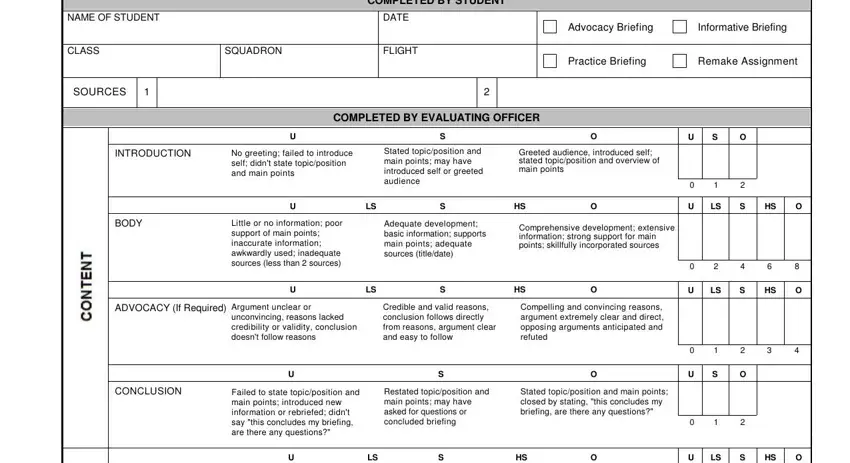 Fill in the VERBAL, EXPRESSION MOVEMENT, GESTURES, ANIMATION EYE, CONTACT and CLARITY field with all the details required by the software.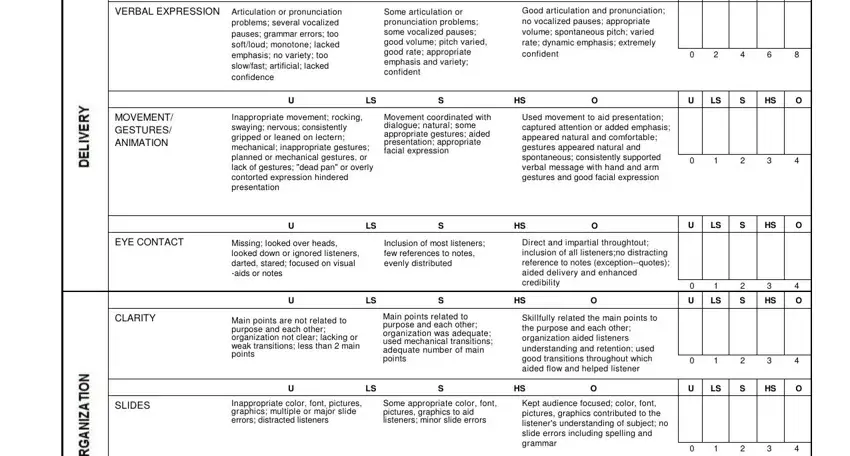 The program will require you to write certain vital information to automatically submit the segment SLIDES, HOLM, CENTER, FORM and PREVIOUS, EDITIONS, ARE, OBSOLETE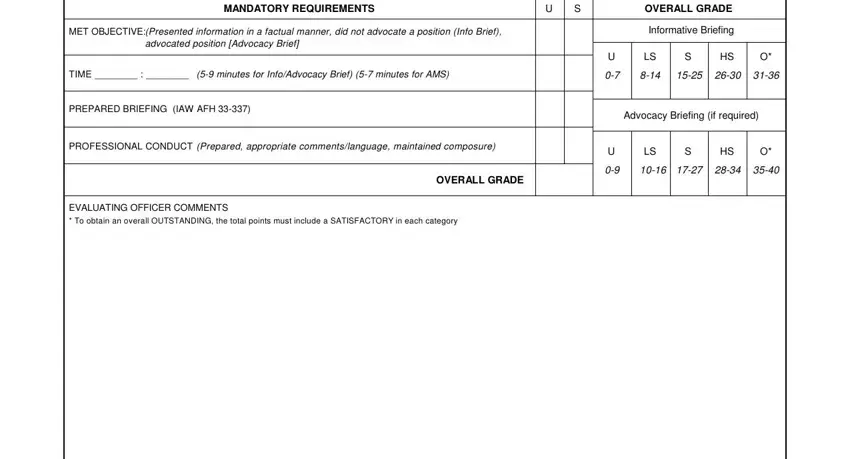 The field MANDATORY, REQUIREMENTS OVERALL, GRADE Informative, Briefing advocated, position, Advocacy, Brief PREPARED, BRIEFING, I, AWA, FH OVERALL, GRADE and Advocacy, Briefing, if, required will be where to insert both sides, ' rights and responsibilities.

Fill in the document by reviewing all these fields: EVALUATING, OFFICER, SIGNATURE DATE, REVIEWING, OFFICER, SIGNATURE, If, Required DATE, EVALUATING, OFFICER, SIGNATURE, BLOCK STUDENT, INITIALS DATE, I, dodo, not, wish, to, make, a, written, statement and HOLM, CENTER, FORM, REVERSE

Step 3: After you've hit the Done button, your document will be obtainable for transfer to each electronic device or email you indicate.
Step 4: Create duplicates of your file. This is going to prevent potential future worries. We cannot view or display the information you have, thus be sure it is safe.