Filling in s adopting california is a breeze. Our experts made our software to really make it easy to use and help you fill out any PDF online. Below are some steps that you should follow:
Step 1: Pick the button "Get Form Here".
Step 2: As soon as you have entered the s adopting california edit page, you'll see all functions you can take regarding your template in the upper menu.
These sections are going to make up the PDF document: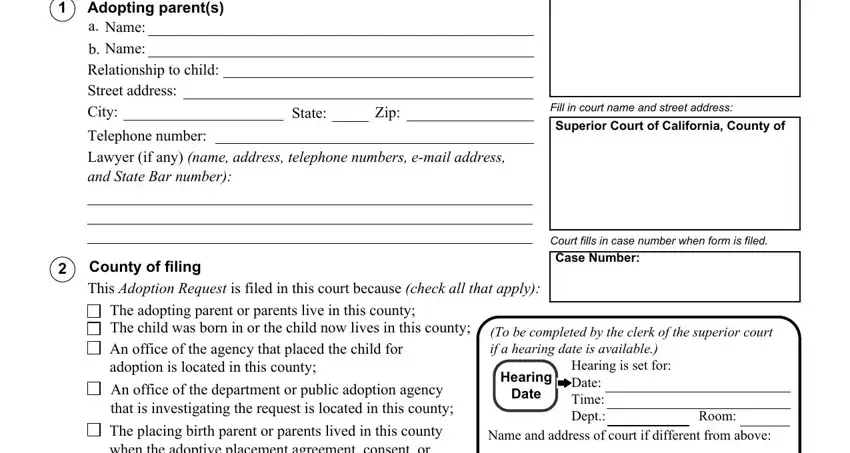 Inside the field Agencyname, Nonrelative, Nonrelative, AdditionalParents, Joinder, Joinderwillbefiled, AdoptionRequest, and ADOPTPageof note the data which the platform demands you to do.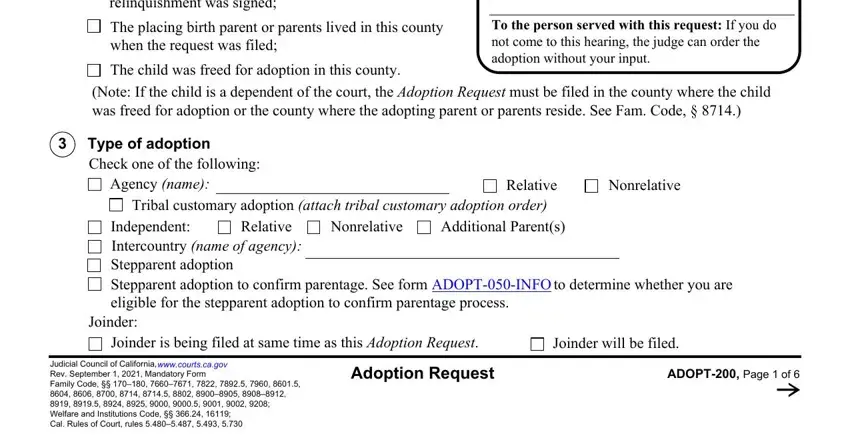 Put down the valuable information when you're within the Yourname, CaseNumber, NonbinaryAge, Female, Male, Street, City, State, Zip, StateYes, Country, County, Childsnamebeforeadoption, Birthparents, and Namesofbirthparentsifknown segment.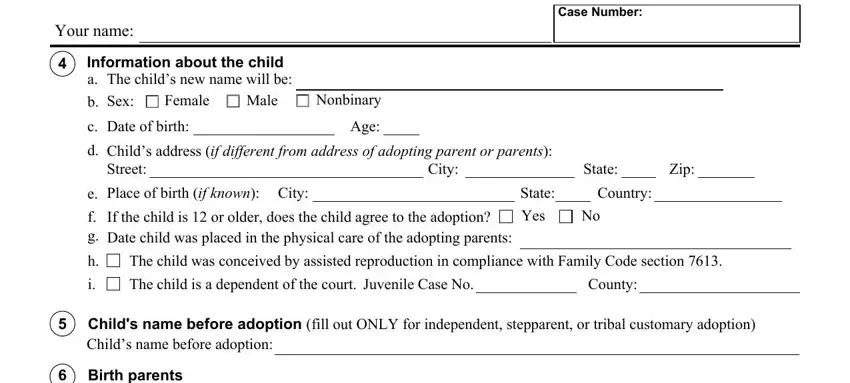 The cCasenumber, and AdoptionofanIndianchilda area is the place to add the rights and obligations of either side.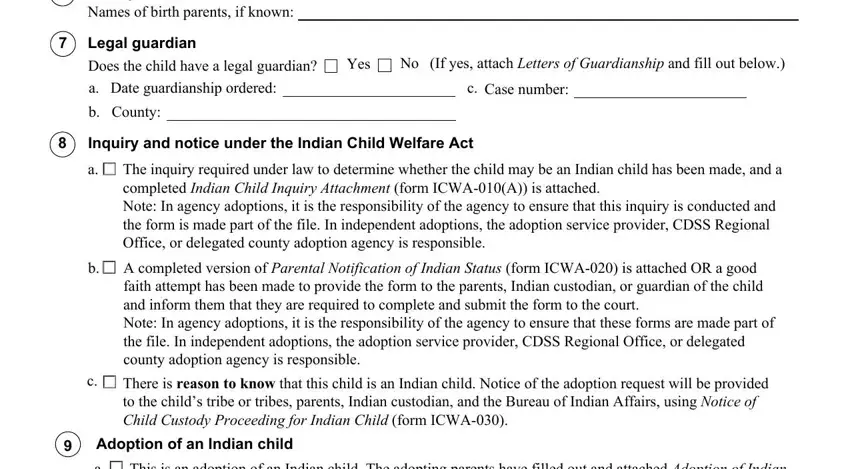 Check the areas RevSeptember, AdoptionRequest, and ADOPTPageof and thereafter complete them.

Step 3: Click the "Done" button. Next, it is possible to export the PDF document - save it to your electronic device or deliver it by using email.
Step 4: To avoid any sort of problems down the road, try to prepare up to a few copies of your file.