It is easy to fill out the adoption forms california. Our PDF editor was made to be allow you to prepare any PDF easily. These are the basic steps to go through:
Step 1: Hit the orange button "Get Form Here" on the page.
Step 2: The document editing page is presently available. You can add text or manage current information.
Type in the requested information in each area to complete the PDF adoption forms california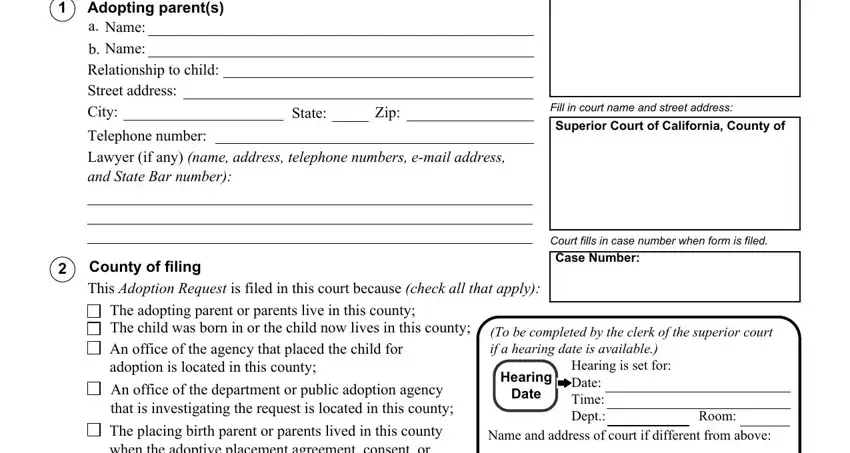 Fill in the Type of adoption (check one):, Agency (name):, Relative, Nonrelative, Joinder will be filed, Joinder is being filed at, Independent, (To be completed by the clerk of, Hearing is set for:, Hearing, Date, Date: Time: Dept, Room:, Name and address of court if, and Relative section with the particulars asked by the platform.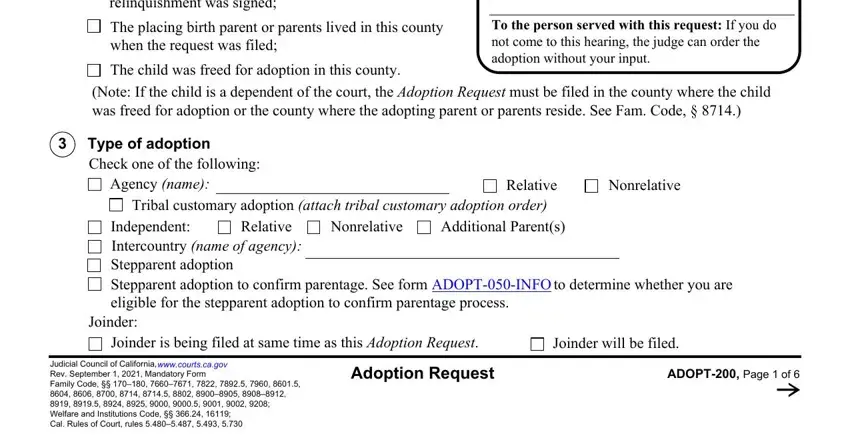 Write down the essential particulars in Your name:, Case Number:, Stepparent, Stepparent adoption to confirm, Information about the child a, The child's new name will be:, Boy, Girl, Date of birth: Child's address (if, State:, Zip:, Age:, Place of birth (if known):, City: State: If the child is 12 or, and Country: segment.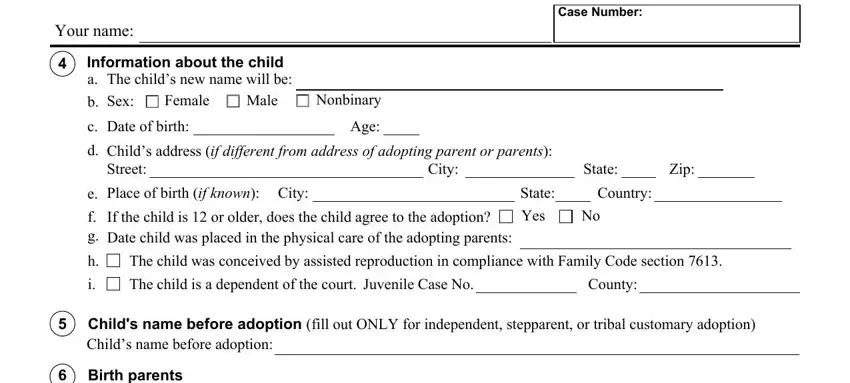 The Does the child have a legal, Date guardianship ordered: County:, Is the child a dependent of the, Yes, Juvenile case number: County:, Child may have Indian ancestry: a, Yes, Whether you answered "Yes" or, If you answered "Yes, Names of birth parents, Mother:, Father:, If this is an agency adoption: a, I/We have received information, and Yes section will be applied to write down the rights or obligations of both parties.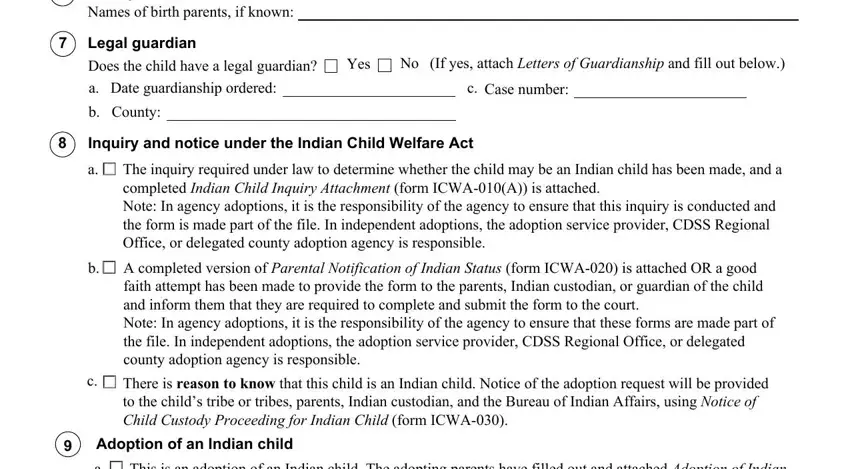 Look at the fields All persons with parental rights, Revised January 1, Adoption Request, and ADOPT-200 and then complete them.

Step 3: When you are done, select the "Done" button to upload the PDF file.
Step 4: It's going to be simpler to keep copies of the document. You can rest assured that we will not publish or see your details.