Filling in adopt 200 is a breeze. Our experts made our software to really make it easy to use and help you fill out any PDF online. Below are some steps that you should follow:
Step 1: Pick the button "Get Form Here".
Step 2: As soon as you have entered the adopt 200 edit page, you'll see all functions you can take regarding your template in the upper menu.
These sections are going to make up the PDF document: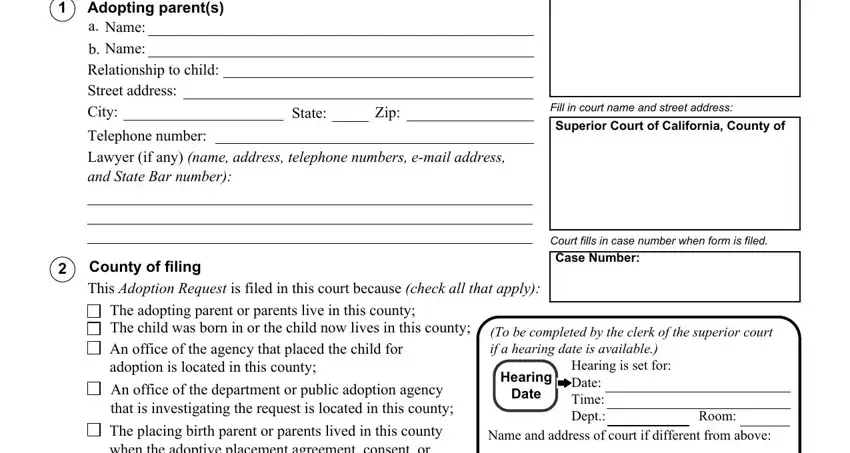 Inside the field The placing birth parent or, The placing birth parent or, The child was freed for adoption, To the person served with this, Note If the child is a dependent, Type of adoption Check one of the, Agency name, Relative, Nonrelative, Tribal customary adoption attach, Relative, Nonrelative, Independent Intercountry name of, Additional Parents, and Joinder note the data which the platform demands you to do.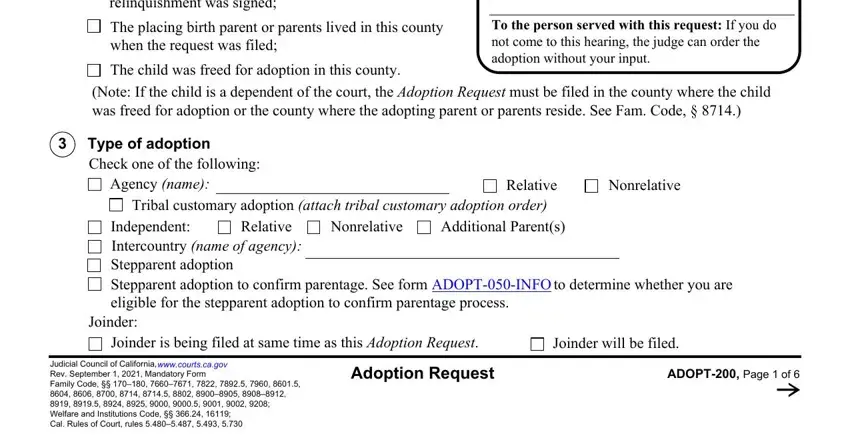 Put down the valuable information when you're within the Your name, Information about the child a The, Male, c Date of birth, Nonbinary, Age, Case Number, d Childs address if different from, Street, City, State, Zip, e Place of birth if known City, If the child is or older does the, and The child was conceived by segment.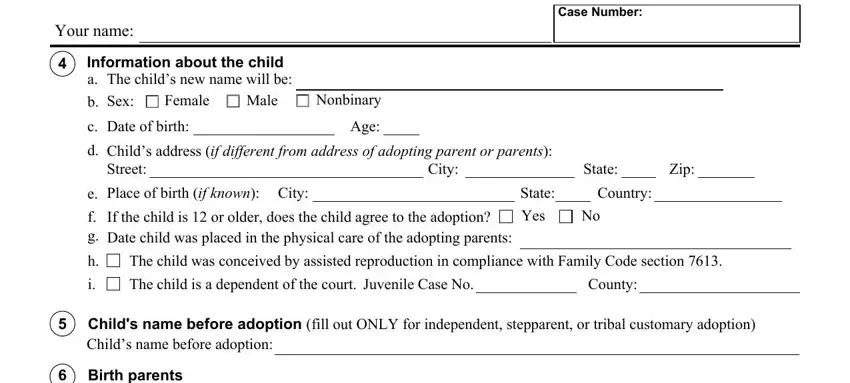 The Birth parents, Names of birth parents if known, Legal guardian Does the child have, b County, No If yes attach Letters of, c Case number, Inquiry and notice under the, The inquiry required under law to, A completed version of Parental, There is reason to know that this, Adoption of an Indian child, and This is an adoption of an Indian area is the place to add the rights and obligations of either side.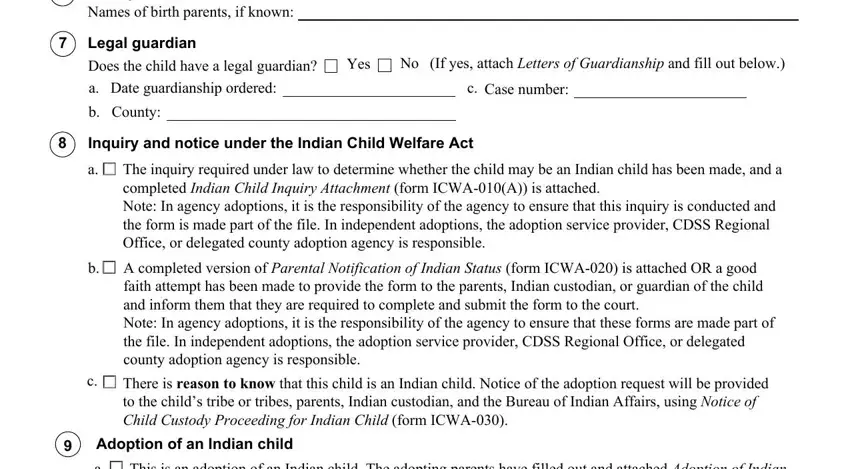 Check the areas This is an adoption of an Indian, This is a tribal customary, Rev September, Adoption Request, and ADOPT Page of and thereafter complete them.

Step 3: Click the "Done" button. Next, it is possible to export the PDF document - save it to your electronic device or deliver it by using email.
Step 4: To avoid any sort of problems down the road, try to prepare up to a few copies of your file.