We were making this PDF editor with the notion of making it as quick to work with as possible. That's why the process of completing the form c4 4 form will undoubtedly be effortless use the next steps:
Step 1: Search for the button "Get Form Here" and hit it.
Step 2: At the moment, you can begin editing your form c4 4 form. Our multifunctional toolbar is at your disposal - insert, eliminate, modify, highlight, and undertake other sorts of commands with the content in the document.
The next parts are contained in the PDF template you will be filling out.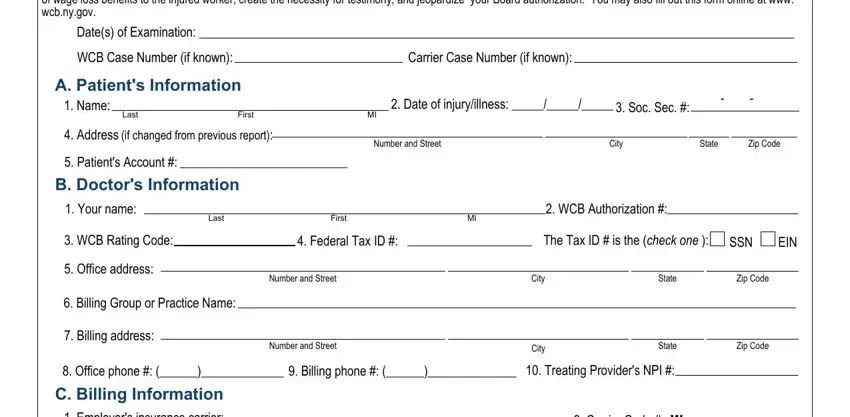 Provide the requested data in the field Enter ICD, 10 Code:, ICD, 10 Descriptor:, Relate ICD, 10 codes in (1), Dates of Service, From MM DD YY, MM DD YY, Place of Service, Leave Blank, Use WC, B Codes, Procedures, C, PT, HC, PCS MODIFIER, Diagnosis Code, $ Charges, Days/ Units, and COB.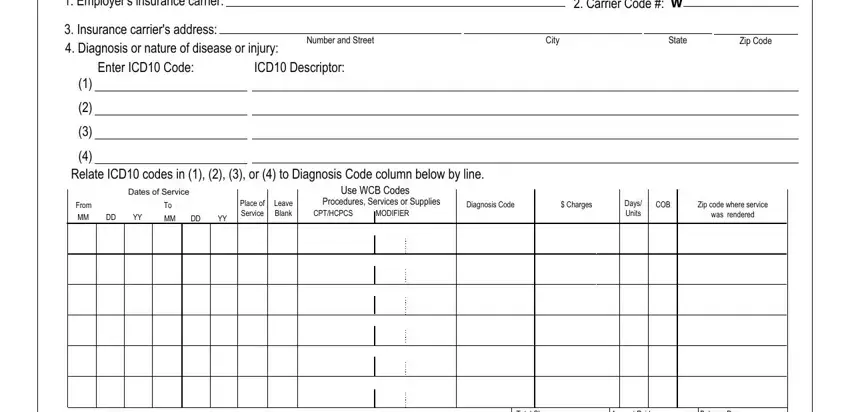 Put down the necessary information while you're on the Patient's Name:, Last First MI, Date of injury, onset of illness://, Yes, If yes, EM, G, NC, S Tests: CT S, can MRI (specify): Labs, Internist, Family Physician, Referrals: Chiropractor, and Important: Form C, 4 AU, TH should be part.

The Within a week, 1, 2 w, ks 3, 4 w, ks 5, 6 w, ks 7, 8 w, ks months, as needed, Yes Yes, Yes, No No, N, A (no findings at this time), Yes, If yes, Yes, and If yes section is going to be place to include the rights and obligations of either side.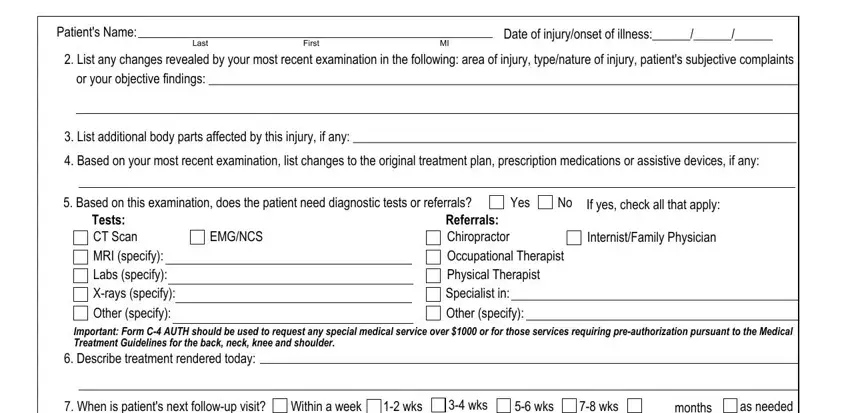 End up by checking the following sections and filling them in accordingly: I provided the services listed, Provider's name Specialty, Board Authorized Health Care, Name, C, 4 Signature, Specialty, / / Date, and www.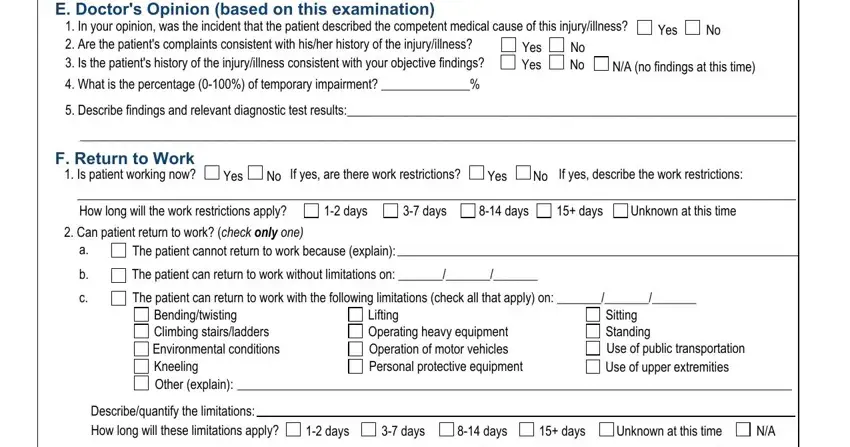 Step 3: Click the Done button to make sure that your finalized file can be exported to any kind of device you use or sent to an email you indicate.
Step 4: You can create copies of the document toprevent all of the forthcoming concerns. You should not worry, we don't publish or monitor your data.