There is nothing difficult concerning filling in the qr7 online after you open our PDF tool. By simply following these simple actions, you can obtain the prepared PDF within the minimum period possible.
Step 1: Find the button "Get Form Here" on the following site and hit it.
Step 2: Now you should be on your form edit page. You can add, adjust, highlight, check, cross, include or remove areas or phrases.
The PDF form you desire to fill out will contain the following segments: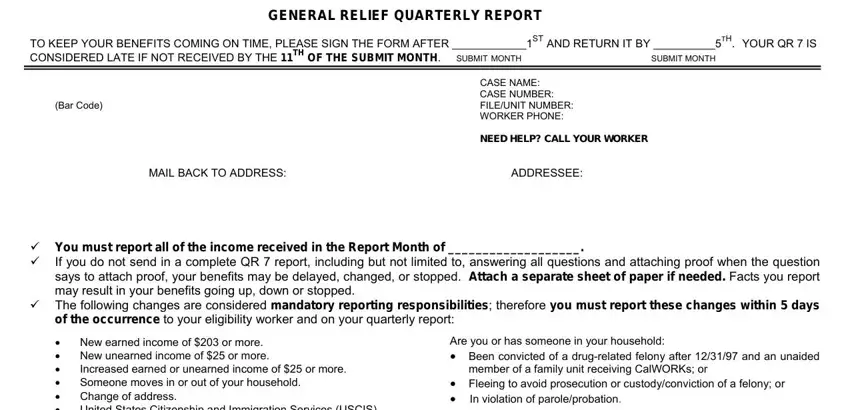 Provide the appropriate information in the area PARTPleasetelluswhathappenedin, REPORTMONTHYEAR, Grossamount, From, Datereceived, Whogottheincome, From, Grossamount, Datereceived, WhereWhere, Whotrained, ATTACHPROOF, TotalHoursTotalHours, Whoworked, and Whotrained.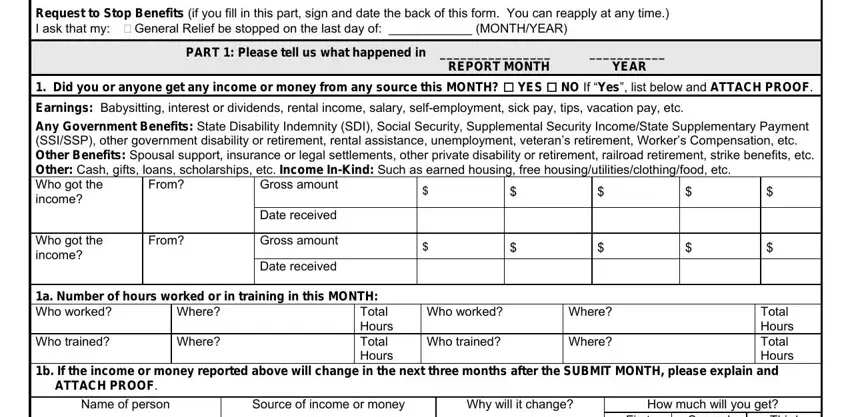 You'll need to include particular particulars in the field EWInitials, CHANGE, and NOCHANGEDate.

The TypeofProperty, Value, When, cidBoughtcidGiftReceived, cidSoldcidTradedcidGave, cidWon, Away, cidYEScidNO, Fullnameofperson, Relationshiptoyou, Movedinorout, When, Areyouorhassomeoneinyourhousehold, and strike box is the place to insert the rights and obligations of either side.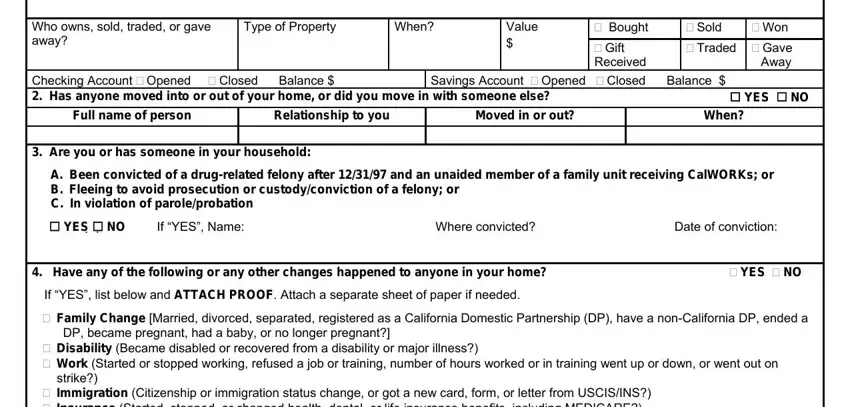 End up by looking at these areas and preparing them accordingly: strike, Nameofpersons, Relationshiptoyou, Whathappened, Dateofchange, ADDRESSCHANGE, and NewPhoneNumber.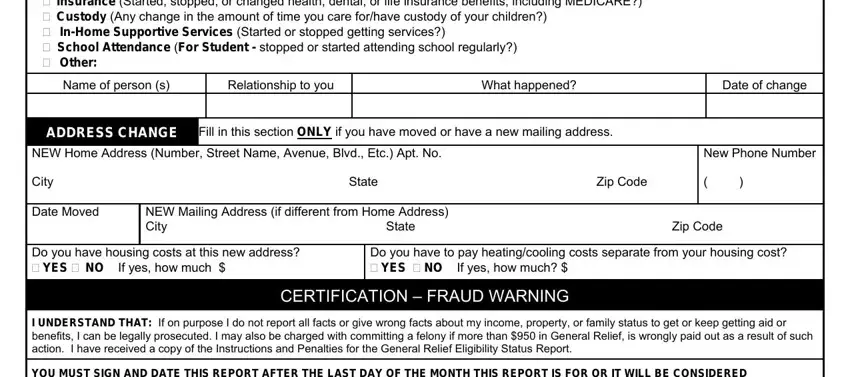 Step 3: Press the Done button to save the form. At this point it is obtainable for transfer to your gadget.
Step 4: You can make copies of the file tostay away from all of the future problems. Don't worry, we don't display or check your details.