The qr7 form filling in course of action is hassle-free. Our editor allows you to work with any PDF document.
Step 1: Choose the button "Get Form Here" on the website and next, click it.
Step 2: Now you are on the document editing page. You may modify and add information to the document, highlight specified content, cross or check selected words, add images, sign it, delete unwanted areas, or take them out entirely.
If you want to obtain the file, enter the details the program will require you to for each of the next segments: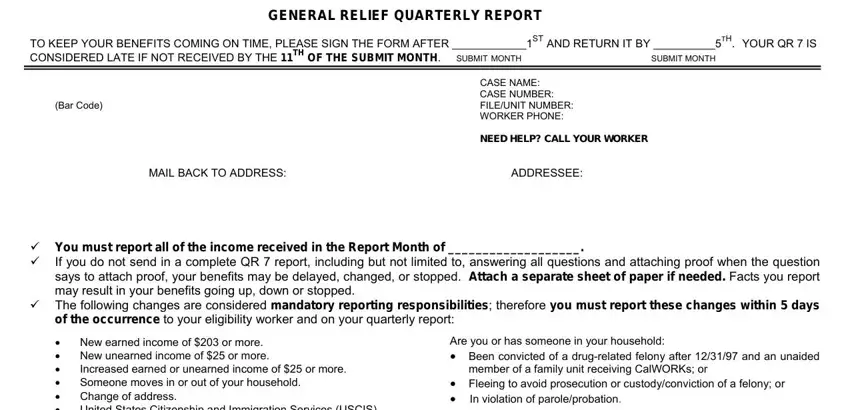 Write down the appropriate information in the section Who got the income, Who got the income, From, Date received, Gross amount, Date received, Where, Total Hours, Who worked, Who trained, Where, Total Hours, Who trained, Where, and Where.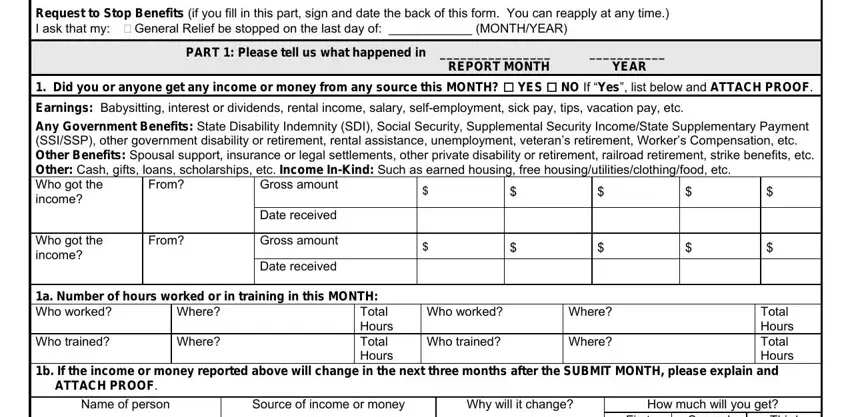 It is essential to note particular details in the box other dependent while working, Who paid, COUNTY USE SECTION, Who gets care, ■■ YES ■■ NO Amount $, and QR 7 (12/08) ELIGIBILITY/STATUS.

It's essential to identify the rights and obligations of every party in box If "YES", Who paid, Amount $, Who paid, ■■ YES ■■ NO, Amount $, If the information in Question 2, Medical Costs ■■, Dependent Care ■■ Court-Ordered, Who pays , Who pays, Who pays, Amount $, Who gets care, and What changed.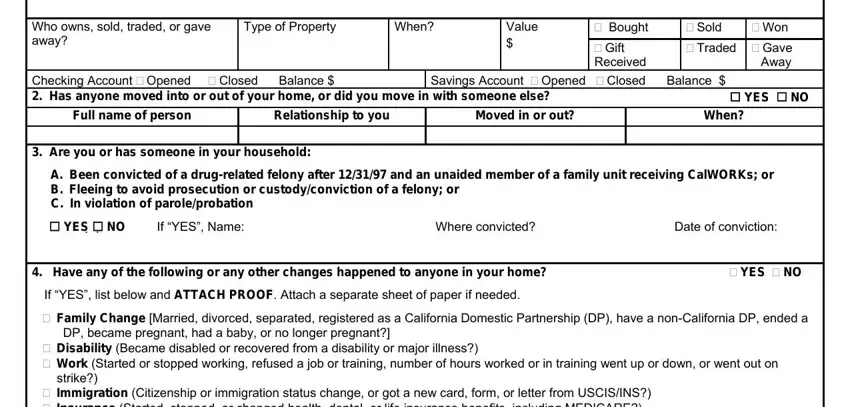 Look at the areas ● For Cash Aid Only - Student age, ■■ Other, If you checked "YES" for any of, Name of person(s), Relationship to you, When, ADDRESS CHANGE Fill in this, you may be asked to provide proof, NEW Home Address (Number, New Phone Number ( ), Date Moved NEW Mailing Address (If, Do you have housing costs at this, Do you have to pay heating/cooling, CERTIFICATION - FRAUD WARNING, and I UNDERSTAND THAT: If on purpose I and next complete them.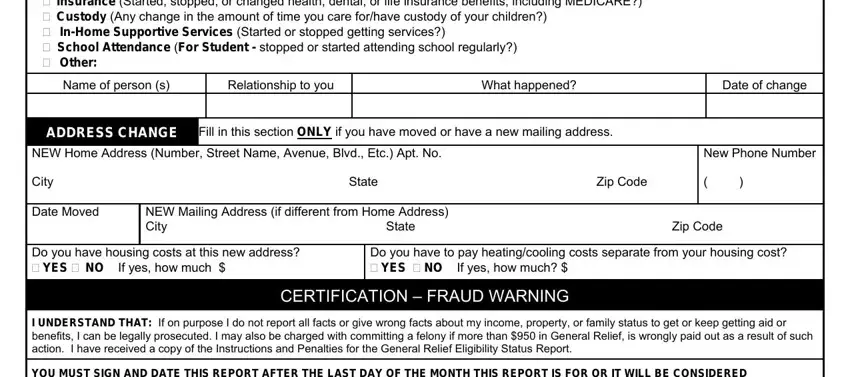 Step 3: Hit the Done button to ensure that your completed document is available to be transferred to any device you select or forwarded to an email you specify.
Step 4: Generate a duplicate of every document. It should save you time and assist you to remain away from issues in the future. By the way, your data is not used or viewed by us.