Form Cbp 300 2 can be completed online easily. Just open FormsPal PDF editing tool to do the job fast. Our professional team is constantly working to expand the tool and enable it to be even easier for clients with its many functions. Bring your experience one step further with continually growing and interesting opportunities we offer! With just a couple of basic steps, you'll be able to start your PDF editing:
Step 1: Press the "Get Form" button at the top of this page to access our editor.
Step 2: Once you start the file editor, you'll see the form made ready to be completed. Other than filling out various blank fields, you might also perform various other actions with the PDF, specifically writing any textual content, changing the initial text, inserting images, affixing your signature to the document, and a lot more.
With regards to the fields of this specific document, this is what you should consider:
1. For starters, while filling in the Form Cbp 300 2, start with the section that features the next blanks: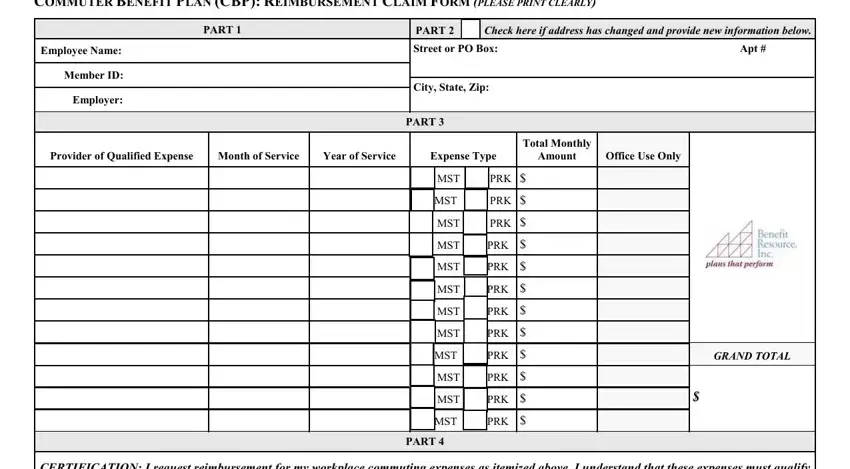 2. Once your current task is complete, take the next step – fill out all of these fields - CERTIFICATION I request, Sign Here, Signature Required, Date, Cut along dotted line, INSTRUCTIONS FOR SUBMITTING YOUR, PART must be signed and dated, Benefit Resource Inc, IMPORTANT CLAIM SUBMISSION, BrightonHenrietta Townline Rd, Rochester NY Fax, and Eligible claims must be received with their corresponding information. Make sure to double check that everything has been entered correctly before continuing!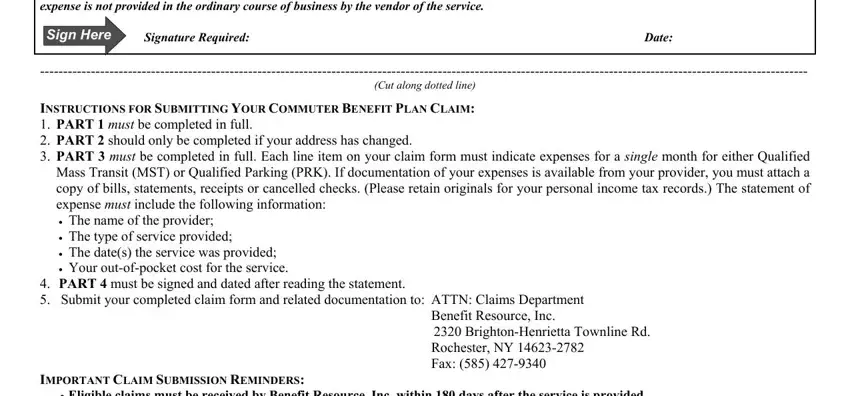 As for Eligible claims must be received and Signature Required, be sure you review things here. These are thought to be the most important fields in this document.
Step 3: Reread everything you have entered into the blank fields and hit the "Done" button. After getting a7-day free trial account here, you will be able to download Form Cbp 300 2 or send it via email without delay. The PDF will also be readily accessible via your personal cabinet with your changes. FormsPal ensures your information privacy via a secure system that in no way saves or distributes any sort of sensitive information involved in the process. Be assured knowing your paperwork are kept confidential when you use our editor!