We were establishing the PDF editor having the idea of making it as effortless make use of as possible. This is why the procedure of filling out the nj cbt 200 tc instructions 2017 will be easy accomplish the following steps:
Step 1: Select the button "Get Form Here" on the following site and press it.
Step 2: Now, you're on the form editing page. You may add information, edit existing information, highlight certain words or phrases, put crosses or checks, insert images, sign the file, erase unnecessary fields, etc.
These particular sections will make up the PDF file that you'll be creating: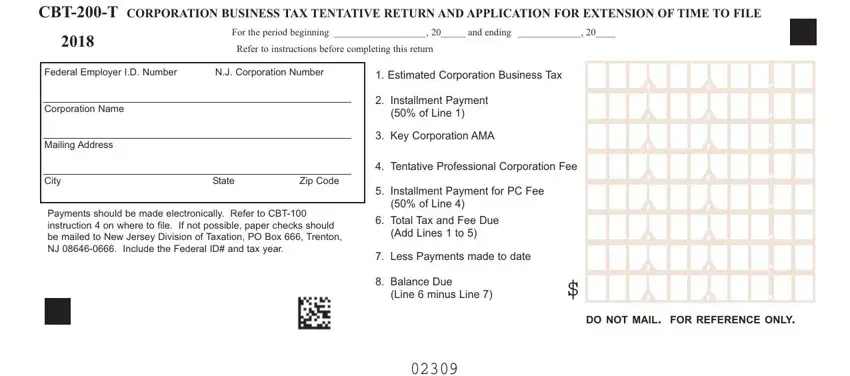 Step 3: As soon as you pick the Done button, the ready document is easily exportable to each of your devices. Alternatively, you may deliver it through mail.
Step 4: Make duplicates of the document. This would prevent possible misunderstandings. We don't read or disclose your information, so be certain it will be safe.