It's very easy to fill in the printable t 140 irp schedule c form empty lines. Our PDF editor will make it virtually effortless to fill in any kind of PDF. Listed below are the only four steps you should follow:
Step 1: The very first step is to choose the orange "Get Form Now" button.
Step 2: Once you access our printable t 140 irp schedule c form editing page, you will find all the functions you may undertake with regards to your file in the upper menu.
Create the printable t 140 irp schedule c form PDF by entering the details required for each section.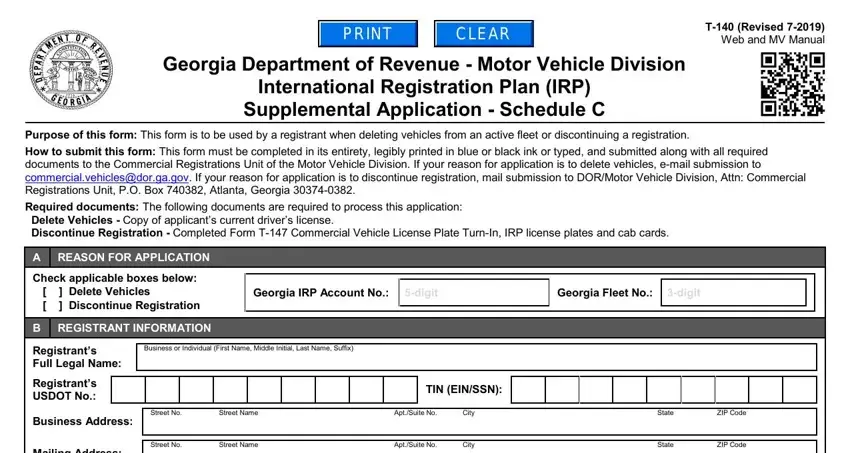 Enter the necessary data in the field Mailing Address, Contact Persons Name, Email Address, C VEHICLE INFORMATION, Telephone No, Fax No, Weight Group No, Apportioned License Plate No, Unit No, Vehicle Identification No, Combined Gross Weight of Vehicle, Reason Vehicle Was Removed from, and Date Removed from Fleet.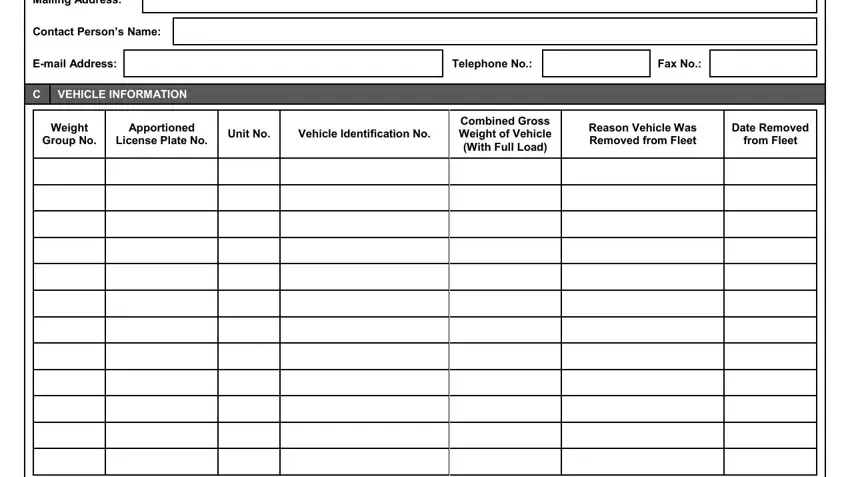 You will have to give some information inside the box Have a question Visit our website.

The This completed form and all, Email Delete Vehicles submission, and Mail Discontinue Registration field may be used to specify the rights and obligations of both parties.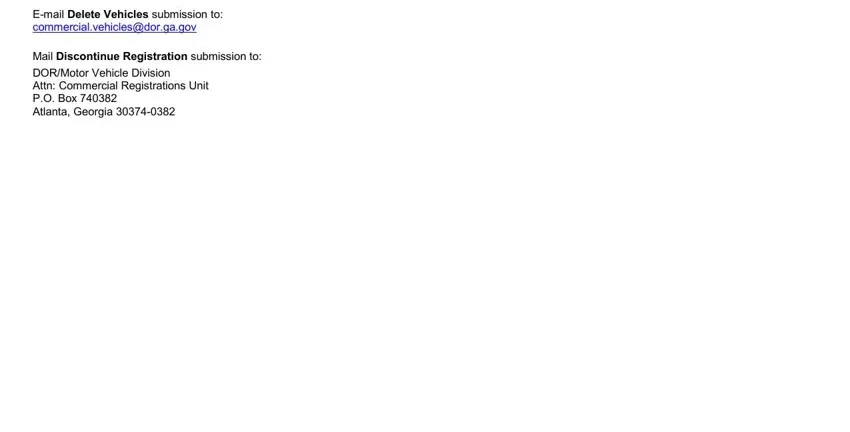 Finalize by looking at the following sections and completing them as required: Have a question Visit our website.

Step 3: Select the "Done" button. Now you may export your PDF file to your electronic device. Besides, it is possible to send it by electronic mail.
Step 4: Make a copy of every single form. It will save you some time and enable you to stay away from complications later on. By the way, your details isn't shared or analyzed by us.