The entire process of completing the Subp is pretty easy. Our team ensured our software is easy to navigate and can help fill in any sort of form very quickly. Learn about a couple of simple steps you will have to follow:
Step 1: Step one is to click the orange "Get Form Now" button.
Step 2: Once you've accessed the Subp editing page you'll be able to find the different actions you'll be able to perform relating to your file in the top menu.
You will have to enter the following details if you want to fill out the file: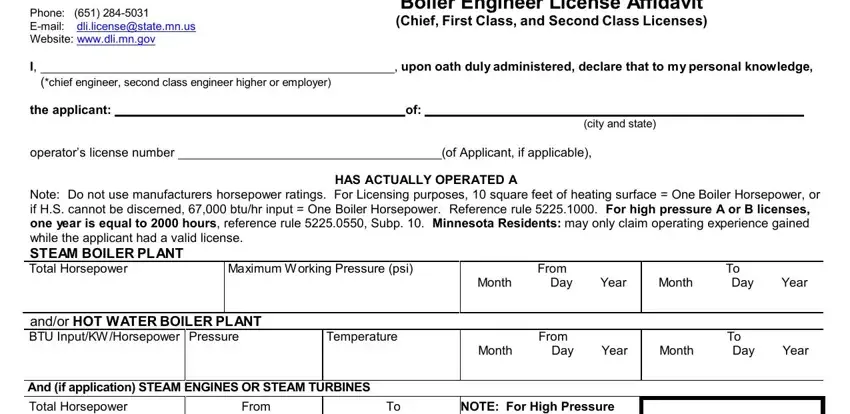 The program will demand you to fill in the Pursuant to M, inn Work Phone Number (include Area, Title or Grade of License and, (Employer) Name and Address, City, State, Zip Code, Subscribed and sworn to before me, day of, (*Signature of chief engineer, Signed, (Notary), (Stamp), The information provided on this, and This material can be provided in part.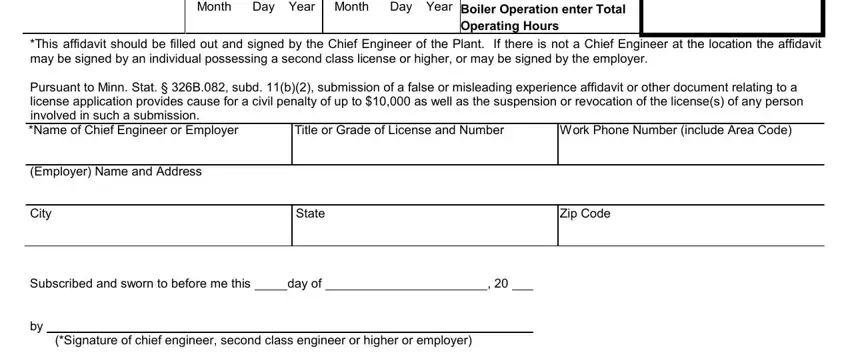 Step 3: Once you've clicked the Done button, your document is going to be obtainable for transfer to each device or email address you specify.
Step 4: To protect yourself from possible future complications, you should definitely get up to a pair of copies of every single form.