Submitting files together with our PDF editor is easier compared to most things. To manage E-mail the form, there is nothing you should do - basically continue with the actions listed below:
Step 1: Click on the "Get Form Here" button.
Step 2: You can now edit the E-mail. Feel free to use the multifunctional toolbar to insert, remove, and adjust the text of the document.
Prepare the E-mail PDF and enter the material for every part: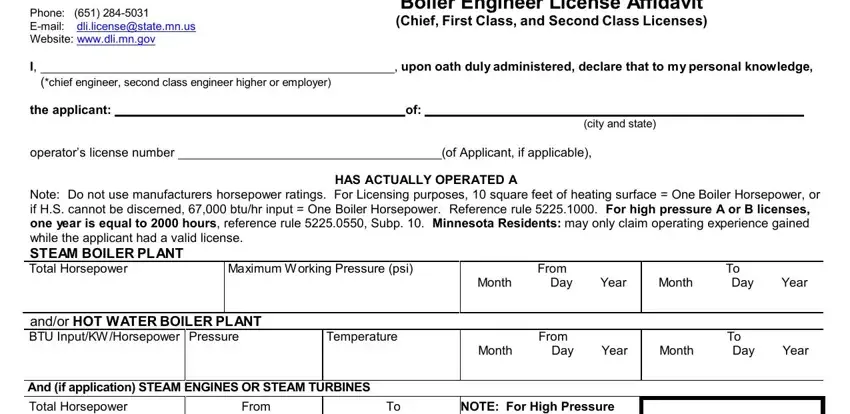 Make sure you prepare the From Month Day Year, To Month Day Year, NOTE For High Pressure Boiler, This affidavit should be filled, Pursuant to Minn Stat B subd b, Work Phone Number include Area Code, Title or Grade of License and, Employer Name and Address, City, State, Zip Code, Subscribed and sworn to before me, day of, and Signature of chief engineer second space with the required particulars.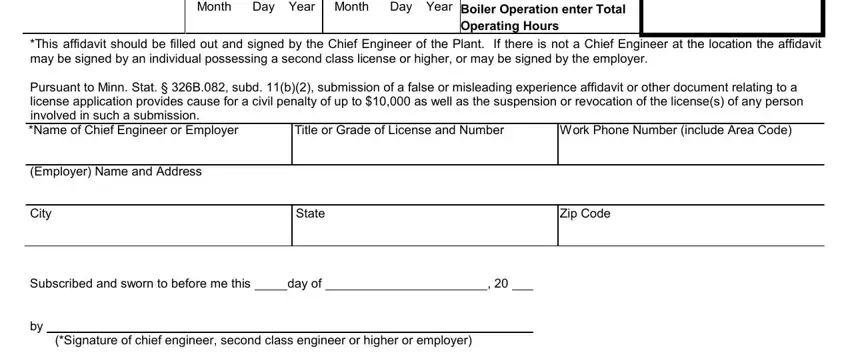 Outline the necessary information in the Phone Email dlilicensestatemnus, Instructions for Completing the, Affidavits must be filled out by, MINNESOTA RESIDENTS M AY ONLY, Military or Maritime service does, The original affidavits must be, There will be no refund of fees, Applicants who reapply must pay, Example of an entry on a boiler, STEAM BOILER PLANT Total Horsepower, Maximum W orking Pressure psi, Month, From Day, Year, and Month box.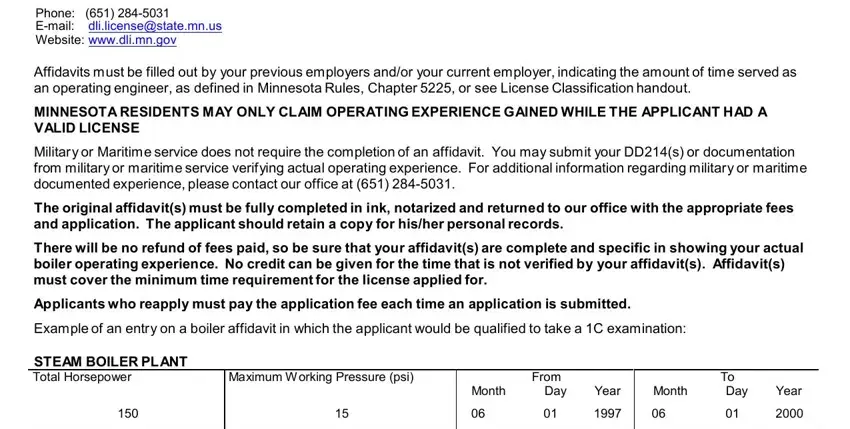 Step 3: Choose the button "Done". Your PDF document can be transferred. You can save it to your computer or send it by email.
Step 4: To prevent probable future complications, it's recommended to hold at least two or more copies of any file.