It won't be hard to get wells fargo hardship withdrawal form taking advantage of our PDF editor. Here's how you will be able conveniently make your document.
Step 1: Select the "Get Form Now" button to get going.
Step 2: You will find all the options that it's possible to undertake on your document once you have entered the wells fargo hardship withdrawal form editing page.
The next areas are going to make up the PDF form:

Provide the demanded information in the field Sub Plan number, Plumbers, Plan number About You Social, First name, Last name, Address, City, State, ZIP code, Date of birth, Gender M, Fax Number, day, month area code Preferred Email, and year.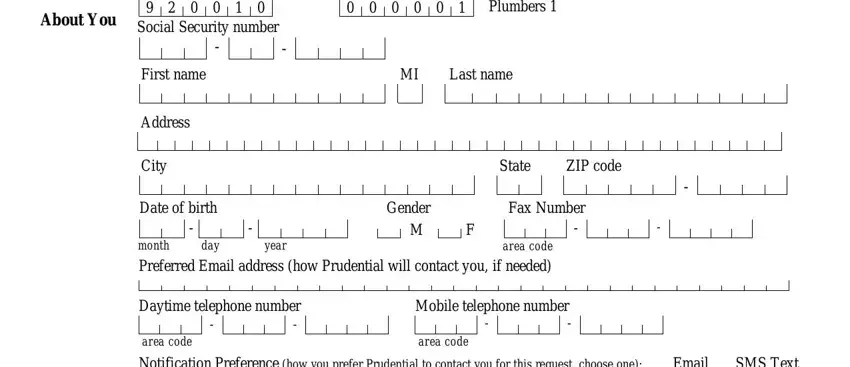 The software will require for more information with a purpose to instantly complete the part Reason for Hardship Withdrawal, Check all that apply, Please refer to Important Notice, MedicalDental expenses incurred by, Purchase excluding mortgage, Payment of tuition for the next, Payments needed to prevent, Payment of burial or funeral, Expenses for the repair of damage, Important Documentation, Plan number, and Page of.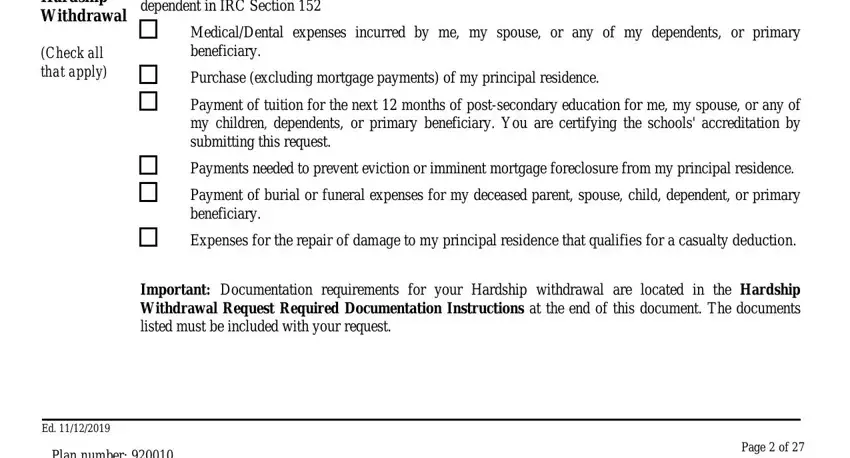 When it comes to space The disbursement amount will be, Withdrawal paid the maximum amount, Amount A SPECIFIC AMOUNT IS, You will only be approved for up, If you would like your hardship, I would like to grossup my, amount of reasonably anticipated, The total maximum allowed to, we will Grossup your withdrawal, even if greater than, and I certify that I have obtained all, define the rights and responsibilities.
Finalize by reading all of these areas and filling out the pertinent information: Plan number, and Page of.

Step 3: If you are done, choose the "Done" button to transfer your PDF document.
Step 4: Make sure you prevent possible future challenges by preparing at least 2 copies of the file.