If you would like to fill out lic 508 2021, you don't need to download any kind of programs - simply give a try to our online tool. Our tool is constantly evolving to present the best user experience attainable, and that is due to our commitment to continual improvement and listening closely to customer opinions. Getting underway is easy! Everything you need to do is take the following basic steps below:
Step 1: Open the PDF doc in our tool by clicking the "Get Form Button" in the top section of this page.
Step 2: After you open the PDF editor, there'll be the form made ready to be completed. Other than filling out various fields, you could also perform other sorts of things with the PDF, namely writing your own text, modifying the original text, inserting illustrations or photos, affixing your signature to the form, and more.
It is actually easy to finish the pdf with our helpful guide! This is what you should do:
1. You need to complete the lic 508 2021 properly, thus be attentive when filling in the areas that contain these specific fields: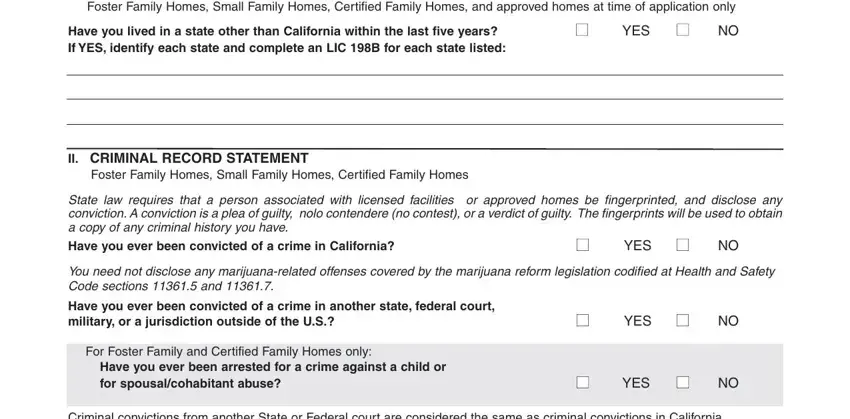 2. Immediately after this section is done, go on to type in the relevant information in these - FACILITY OR CAREGIVER NAME, FACILITY NUMBER, YOUR NAME Print clearly, YOUR ADDRESS street city zip, SOCIAL SECURITY NUMBER SEE PRIVACY, SIGNATURE, DRIVERS LICENSE NUMBERSTATE, DATE OF BIRTH, DATE, LIC D REQUIRED FORM NO CHANGE, and Page of.

It is possible to make an error while completing your DRIVERS LICENSE NUMBERSTATE, and so ensure that you go through it again prior to when you submit it.
3. This step is going to be hassle-free - complete all of the form fields in You need not disclose any, When did this happen, Tell us what happened Use, I certify under penalty of perjury, Signature Date, and If you have any questions about to conclude this part.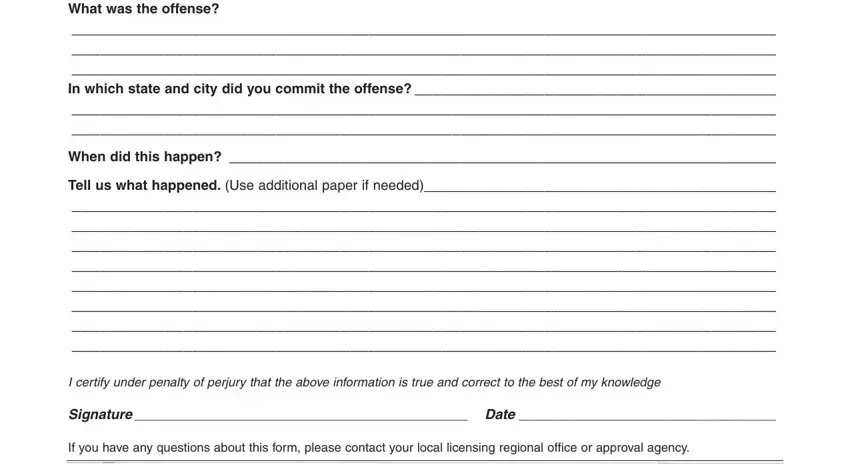 Step 3: Check that your details are right and simply click "Done" to progress further. Sign up with FormsPal today and immediately get access to lic 508 2021, set for download. Every last edit made is handily kept , allowing you to customize the document further when necessary. FormsPal guarantees your information privacy with a protected method that in no way records or distributes any personal data used in the form. Feel safe knowing your documents are kept protected any time you use our services!