Dealing with PDF documents online is certainly simple using our PDF editor. Anyone can fill out Form Mo 780 1635 here painlessly. Our team is aimed at giving you the absolute best experience with our tool by consistently releasing new capabilities and improvements. With these updates, working with our tool gets easier than ever before! If you're seeking to start, this is what it will require:
Step 1: Just click the "Get Form Button" in the top section of this webpage to see our pdf file editing tool. This way, you will find all that is required to work with your file.
Step 2: Once you open the online editor, you will get the form made ready to be filled out. Aside from filling in various fields, you might also perform several other things with the form, specifically writing your own textual content, changing the initial text, inserting images, putting your signature on the document, and more.
Be mindful while filling out this pdf. Make sure all mandatory blanks are completed correctly.
1. The Form Mo 780 1635 needs specific details to be inserted. Make certain the next fields are finalized: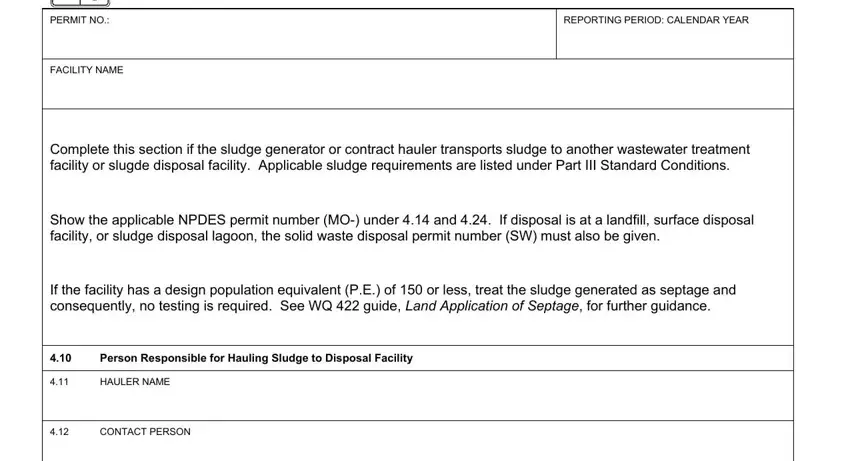 2. Once the previous part is finished, it's time to include the necessary specifics in CONTACT ADDRESS, PHONE, PERMIT NO, Person Responsible for Final, FACILITY NAME, CONTACT PERSON, CONTACT ADDRESS, PHONE, and PERMIT NO allowing you to go further.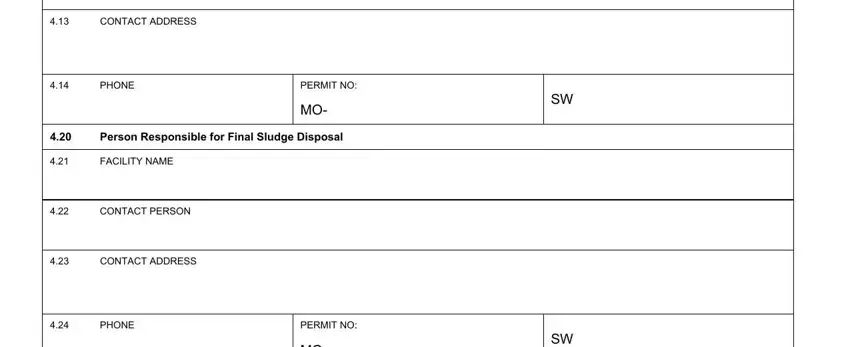 3. The following portion is all about SLUDGE DISPOSAL METHOD, LEGAL, and SEC T R COUNTY - fill in these empty form fields.

4. To move forward, this form section involves typing in a couple of blanks. Examples include Sludge Removal from Treatment, CAPACITY OF SLUDGE HOLDING, Sludge storage provided gallons, AVERAGE PERCENT SOLIDS OF SLUDGE, No sludge storage is provided, Sludge hauled for disposal during, DAYS OF STORAGE, DRY TONS, CUBIC FEET, GALLONS, Number of dry tons or gallons, JAN, FEB, MAR, and APR, which are vital to moving forward with this particular form.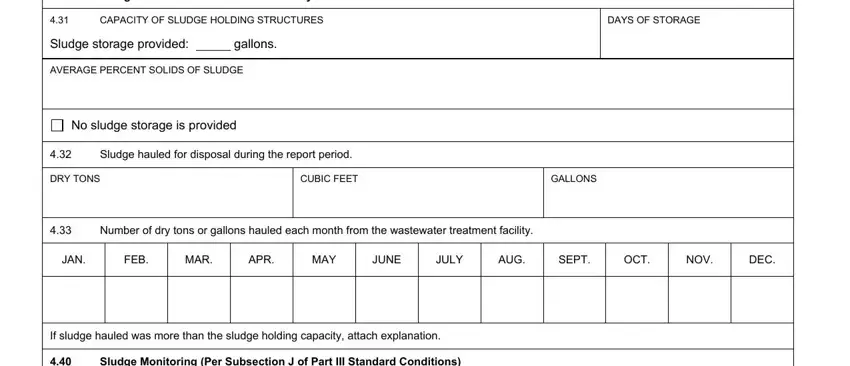 5. This last stage to finish this PDF form is essential. You'll want to fill out the displayed fields, and this includes Sludge Monitoring Per Subsection J, If the receiving facility is, If the receiving facility is not, Sludge Disposal Requirements, If the disposal facility listed, Attach completed Section of From, Attach sheets providing the, Are alternate limits or exceptions, YES, and If yes attach explanation sheet, prior to using the form. Failing to do it may lead to an incomplete and probably unacceptable document!
When it comes to Sludge Disposal Requirements and YES, be sure that you double-check them here. The two of these could be the most significant fields in the form.
Step 3: After going through the entries, click "Done" and you are all set! Grab the Form Mo 780 1635 when you join for a 7-day free trial. Conveniently view the form in your personal account page, with any edits and adjustments being automatically saved! Here at FormsPal, we do our utmost to be certain that your details are maintained private.