It won't be a challenge to fill out mv436a working with our PDF editor. This is how you can easily successfully build your file.
Step 1: Step one is to click the orange "Get Form Now" button.
Step 2: Now you may edit the mv436a. Feel free to use our multifunctional toolbar to insert, eliminate, and alter the content of the form.
Prepare the mv436a PDF and enter the content for every single area: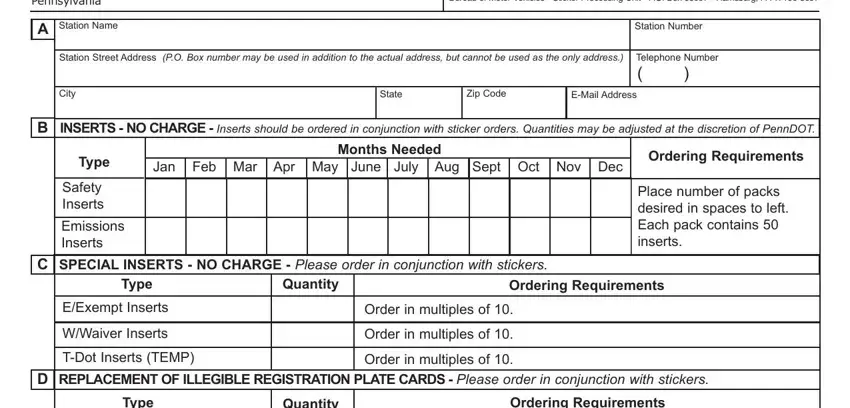 Include the essential data in the Type, Form MV, Quantity, Ordering Requirements, Order in multiples of, E EMISSIONS STICKERS NO CHARGE, Type, Quantity, Ordering Requirements, Emissions Stickers IM Minimum, Order in multiples of, F SAFETY STICKERS CHARGE, Type, Quantity, and Ordering Requirements segment.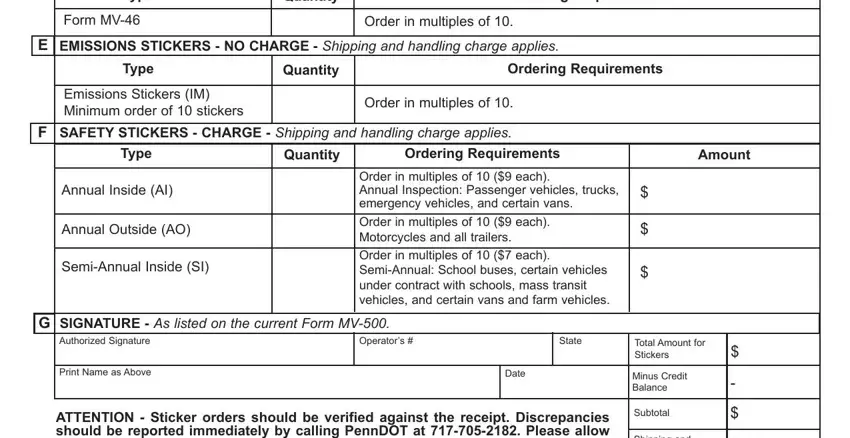 In the ATTENTION Sticker orders should, Please make checkmoney order, Shipping and Handling Charge, and Total Amount Due StickersPostage section, focus on the significant data.

Step 3: Select the Done button to save the file. At this point it is ready for transfer to your gadget.
Step 4: It can be safer to have copies of your form. There is no doubt that we are not going to share or read your data.