It really is super easy to fill in the mv 262. Our software was made to be easy-to-use and assist you to prepare any PDF fast. These are the actions to take:
Step 1: Choose the button "Get Form Here" on the following site and click it.
Step 2: After you access the mv 262 editing page, there'll be lots of the actions it is possible to undertake with regards to your template in the upper menu.
For every single segment, add the content requested by the platform.
Inside the segment Signature of Parent or Guardian, Date, The number of hours driven while, Name of School, Driving School License Number, Instructors Name, Instructor Certificate Number, Number of Hours Certified, and Administrator or Owner or note the information the platform requires you to do.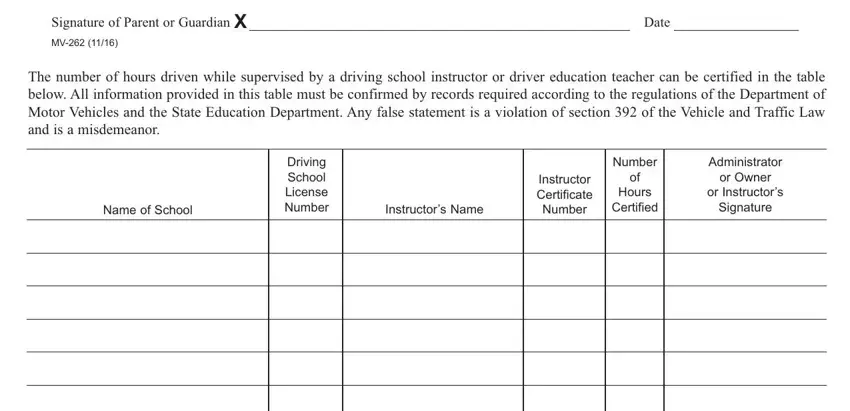 The program will ask you for particulars to easily prepare the box .

Step 3: Click the "Done" button. Now you may upload the PDF document to your electronic device. As well as that, you can easily send it via email.
Step 4: Create a copy of each single file. It will save you some time and assist you to prevent challenges in the future. Keep in mind, your data isn't distributed or analyzed by us.