Working with PDF forms online is always very simple using our PDF editor. You can fill in Form Oes 190 here and try out various other functions available. Our editor is continually developing to provide the best user experience possible, and that's because of our dedication to continuous enhancement and listening closely to testimonials. It merely requires a few easy steps:
Step 1: Hit the "Get Form" button above on this webpage to get into our PDF editor.
Step 2: When you open the tool, you'll notice the form prepared to be filled out. In addition to filling in different blanks, it's also possible to perform other actions with the Document, such as writing any words, modifying the original text, inserting illustrations or photos, putting your signature on the document, and more.
It's easy to finish the document with our detailed guide! Here's what you should do:
1. Fill out the Form Oes 190 with a selection of essential fields. Get all of the important information and be sure nothing is overlooked!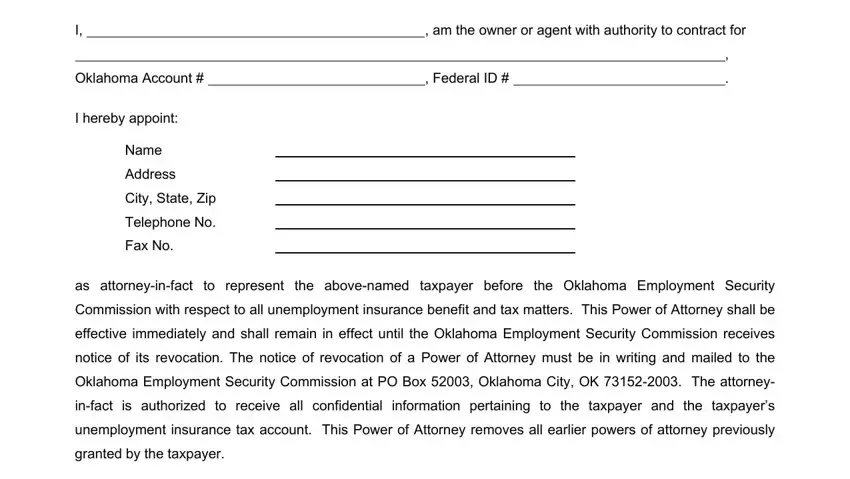 2. The third stage is to submit the next few blank fields: Date, State of County of, Signature, Printed Name, Title, Acknowledgment, Before me the undersigned a notary, and acknowledged to me that he, official capacity as the free and, Witness of this fact I signed this, day of, My Commission Expires, and Notary Public.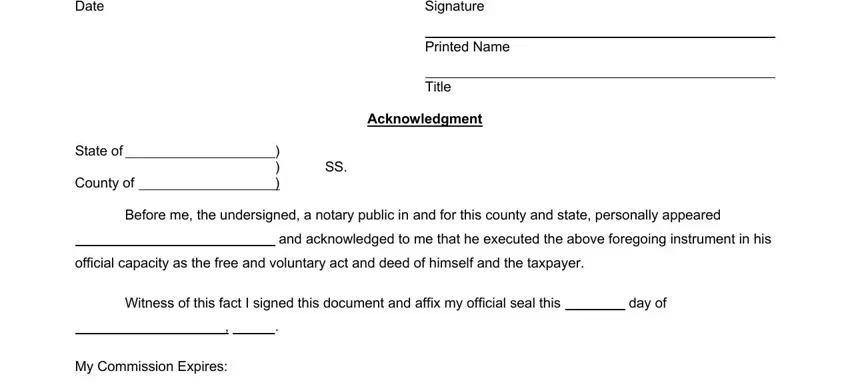 Always be extremely mindful while filling out official capacity as the free and and Printed Name, since this is where many people make errors.
Step 3: Go through the details you have inserted in the form fields and then click the "Done" button. Make a free trial subscription at FormsPal and gain immediate access to Form Oes 190 - download or edit inside your FormsPal account page. Here at FormsPal.com, we aim to guarantee that all your details are kept protected.