Making use of the online PDF editor by FormsPal, you are able to complete or modify fillable fs 1 right here. Our tool is constantly evolving to present the very best user experience attainable, and that's thanks to our resolve for continual development and listening closely to user comments. To get the process started, take these easy steps:
Step 1: Simply click the "Get Form Button" in the top section of this webpage to access our pdf form editing tool. There you will find everything that is needed to work with your document.
Step 2: With our handy PDF file editor, you're able to do more than merely fill out blank form fields. Try all the functions and make your forms look perfect with customized textual content incorporated, or fine-tune the original content to excellence - all comes along with an ability to insert stunning images and sign it off.
As for the blanks of this precise form, here is what you need to do:
1. When filling in the fillable fs 1, be certain to complete all necessary blanks in its corresponding section. This will help speed up the process, allowing your details to be handled quickly and appropriately.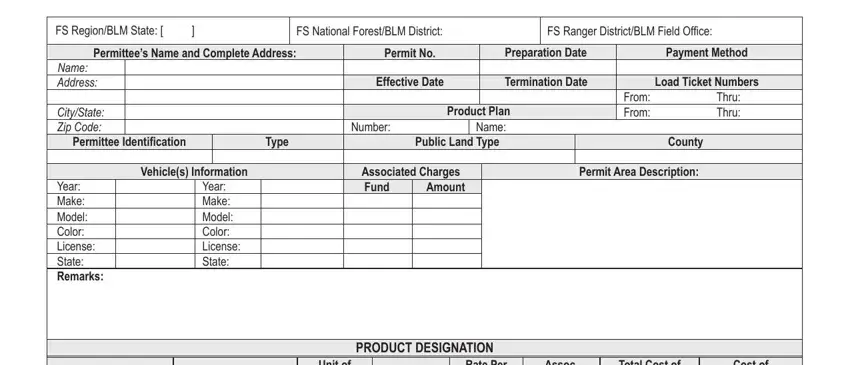 2. Just after completing the last section, go to the next part and fill out the necessary details in all these blank fields - Unit of Phdvxuh XRP, Sold, Rate Per Surgxfw UOM, Dvvrf Fkdujhv per UOM, Total Cost of Surgxfwv, Total Permit Costs, Date, Time, Date, Time, Date, Time, Date, Time, and PRODUCT QUANTITY REMOVAL RECORD.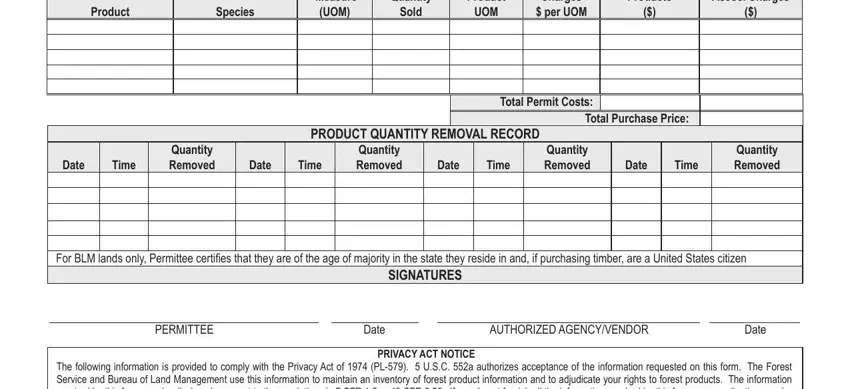 3. This next step focuses on Permit No, and GENERAL CONDITIONS - type in every one of these blank fields.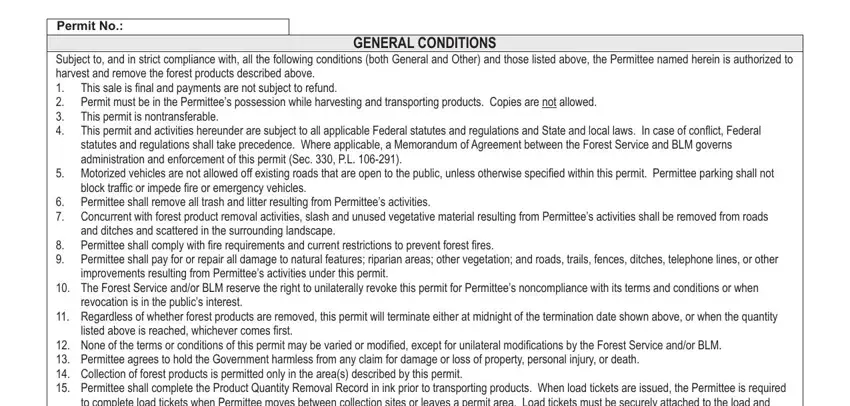 It is easy to make an error when completing the GENERAL CONDITIONS, so make sure you reread it before you finalize the form.
4. To go onward, this section will require filling out several blank fields. These include OTHER CONDITIONS, which you'll find vital to continuing with this particular PDF.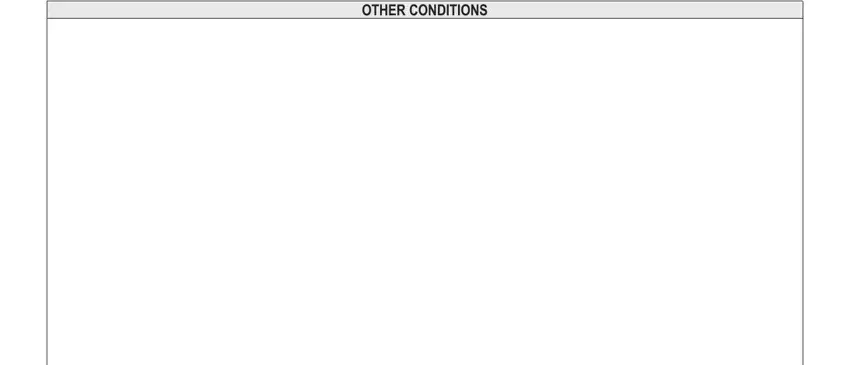 Step 3: Go through the details you've entered into the form fields and then click on the "Done" button. Find the fillable fs 1 after you sign up at FormsPal for a 7-day free trial. Immediately access the document within your personal account page, together with any modifications and changes automatically synced! Here at FormsPal, we do everything we can to guarantee that all your information is maintained protected.