It is possible to fill out the Fw 001 Form form with this PDF editor. These actions will enable you to immediately get your document ready.
Step 1: You can hit the orange "Get Form Now" button at the top of the web page.
Step 2: Now you can update your Fw 001 Form. The multifunctional toolbar will let you insert, remove, adapt, and highlight text as well as perform several other commands.
All of the following parts will help make up the PDF document: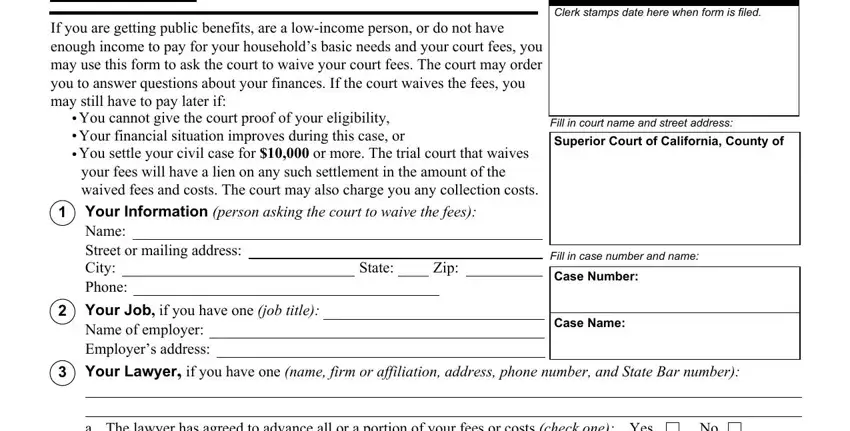 Provide the demanded information in the County, Relief, Gen, Assist MediCal, IHS, S Cal, WORKS, or, Tribal, TAN, F Food, Stamps Supp, Sec, In, cC, API Family, Size Family, Income Family, Size Family, Income Family, Size Family, Income and waive, some, of, the, court, fees box.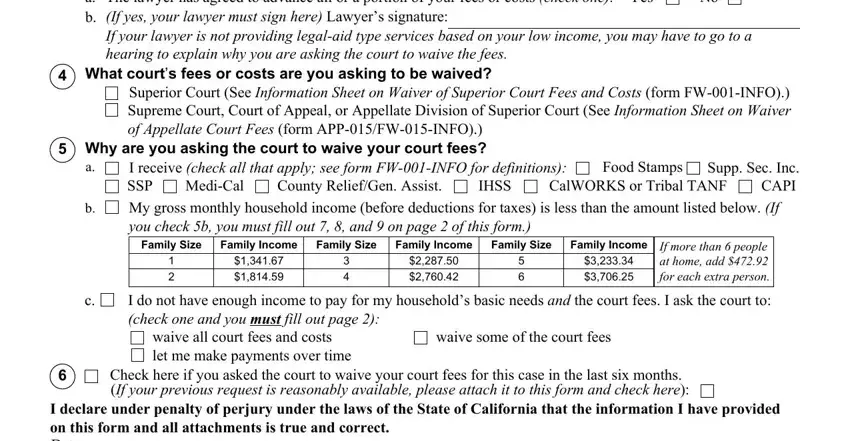 You will need to insert some details in the area Print, your, name, here www, courts, ca, gov Request, to, Waive, Court, Fees FW, Page, of and Sign, here

The field Your, name Case, Number Your, Money, and, Property a, Cash Your, Gross, Monthly, Income bY, our, total, monthly, income Household, Income Name, Age, Relationship Gross, Monthly, Income c, Cars, boats, and, other, vehicles Make, Year Fair, Market, Value d, Real, estate and Address will be where you can put both sides, ' rights and obligations.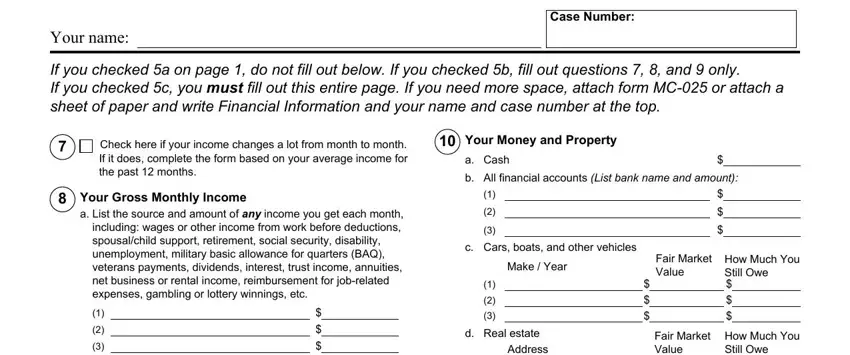 Check the areas Name, Age, Relationship Gross, Monthly, Income b, Total, monthly, income, of, persons, above Total, monthly, income, and household, income, b, plus, b Check, here, if, you, attach, another, page Your, Monthly, Deductions, and, Expenses Insurance, life, health, accident, etc Paid, to Paid, to and How, Much and then fill them in.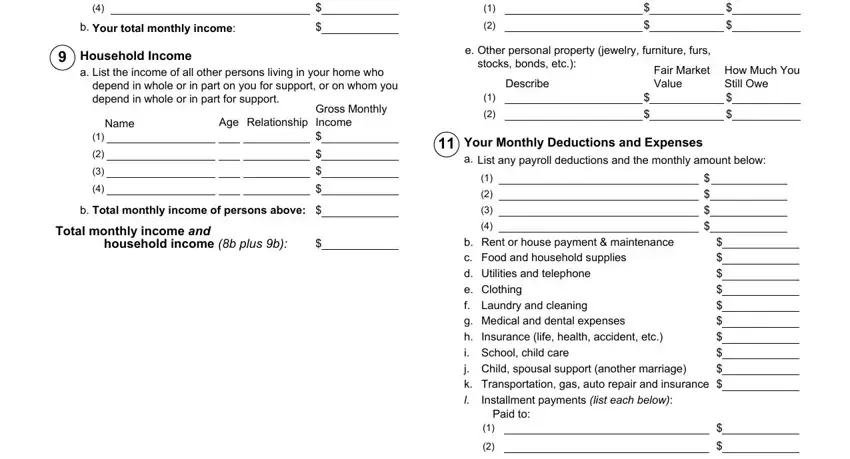 Step 3: Select the Done button to be sure that your finalized file may be transferred to each gadget you pick out or forwarded to an email you specify.
Step 4: It's going to be easier to keep duplicates of the file. There is no doubt that we will not publish or see your details.