Managing documents along with our PDF editor is easier when compared with nearly anything. To edit health risk assessment template the file, there is nothing you have to do - just follow the actions down below:
Step 1: To begin, select the orange button "Get Form Now".
Step 2: You can now modify the health risk assessment template. You need to use our multifunctional toolbar to add, eliminate, and transform the text of the file.
Fill out the health risk assessment template PDF and enter the information for every single section: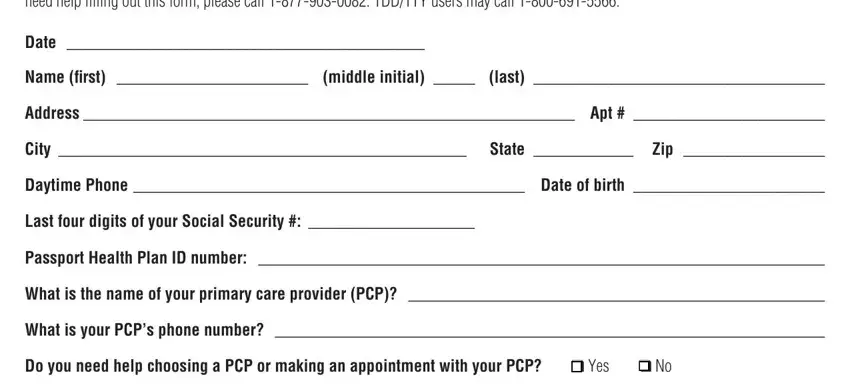 Enter the required data in Whatisyourpreferredlanguage, qEnglishqRussian, qSomaliqSwahili, qSpanishqFrench, qArabicqMandarin, Whatisyourgender, qMale, qFemale, Whatisyourraceoptional, qVietnameseqBosnianqSign, qOther, qAsianqDeclinedtoAnswer, qBlackorAfricanAmerican, qWhiteqOther, and Whatisyourethnicityoptional area.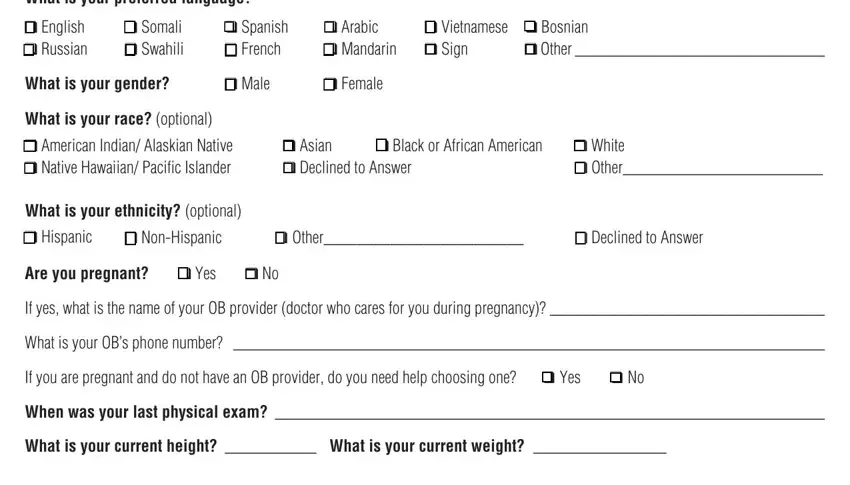 You will be requested for some fundamental details in order to complete the Whenwasyourlastphysicalexam, Whatisyourcurrentheight, and Whatisyourcurrentweight segment.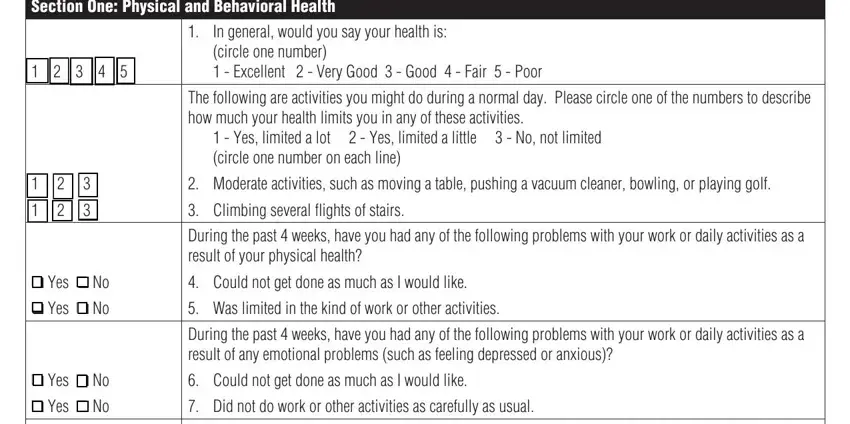 The Ingeneralwouldyousayyourhealthis, Climbingseveralflightsofstairs, qYesqNo, qYesqNo, CouldnotgetdoneasmuchasIwouldlike, qYesqNo, qYesqNo, and CouldnotgetdoneasmuchasIwouldlike segment allows you to point out the rights and obligations of all sides.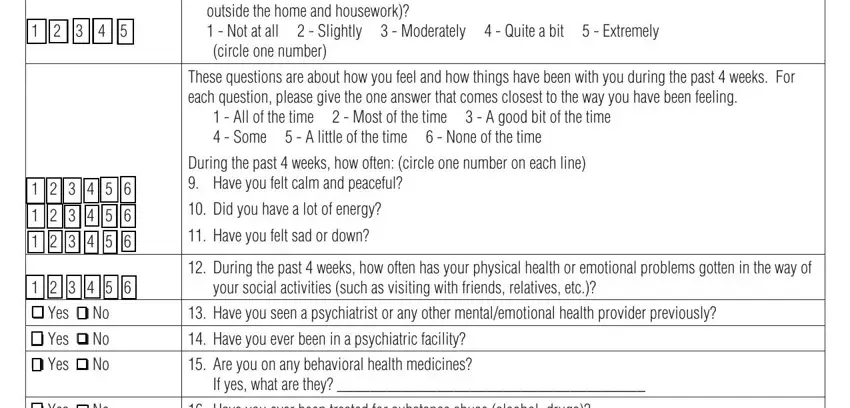 Finish by looking at the next sections and preparing them as required: Didyouhavealotofenergy, Haveyoufeltsadordown, qYesqNo, qYesqNo, and qYesqNo.

Step 3: Click the "Done" button. Now it's easy to export the PDF file to your gadget. Aside from that, you can send it by electronic mail.
Step 4: Produce no less than several copies of the form to stay clear of any specific possible future issues.