By using the online PDF editor by FormsPal, you are able to complete or modify horse riding release form template right here and now. Our editor is constantly developing to provide the best user experience achievable, and that is thanks to our dedication to continuous enhancement and listening closely to customer opinions. Starting is simple! All you have to do is follow the next basic steps directly below:
Step 1: Firstly, access the pdf editor by pressing the "Get Form Button" at the top of this site.
Step 2: Using our handy PDF tool, you could do more than just complete blank form fields. Edit away and make your docs look sublime with customized textual content added, or modify the file's original input to excellence - all that comes along with an ability to insert any kind of graphics and sign the document off.
This PDF doc will involve some specific information; to guarantee accuracy and reliability, be sure to adhere to the suggestions directly below:
1. Begin filling out your horse riding release form template with a selection of necessary fields. Note all of the information you need and make certain there is nothing omitted!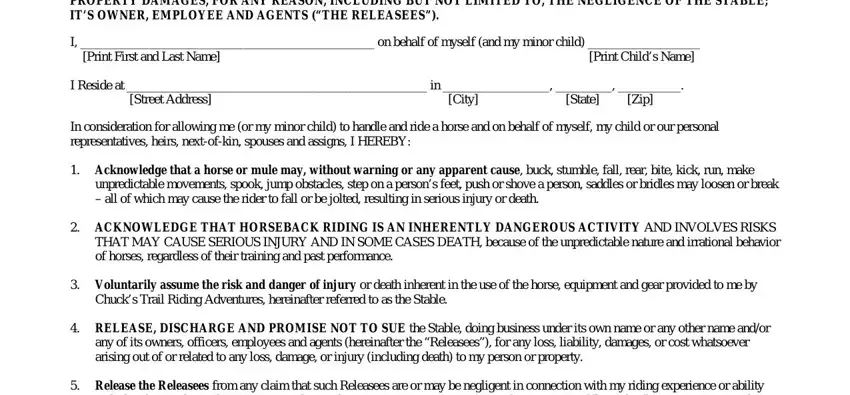 2. Soon after the first selection of fields is completed, go on to type in the suitable details in these - HORSE RIDING AGREEMENT AND.

Be extremely attentive while filling in HORSE RIDING AGREEMENT AND and HORSE RIDING AGREEMENT AND, because this is the part in which many people make a few mistakes.
3. The next section should be relatively straightforward, F CONDITIONS OF NATURE - all of these form fields is required to be filled in here.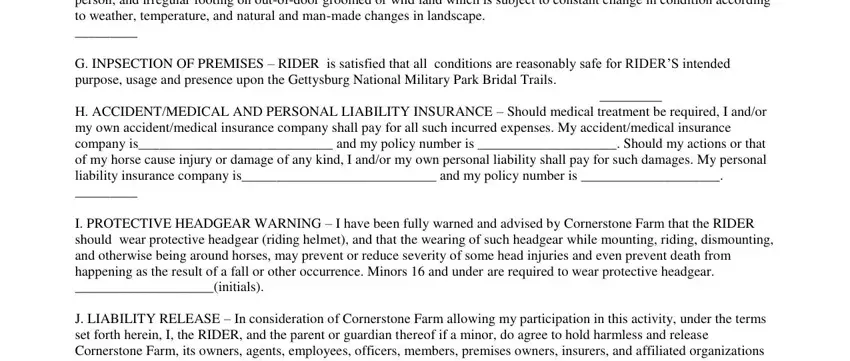 4. The next paragraph needs your information in the subsequent areas: F CONDITIONS OF NATURE, and SIGNER STATEMENT OF AWARENESS IWE. Remember to fill in all needed details to move forward.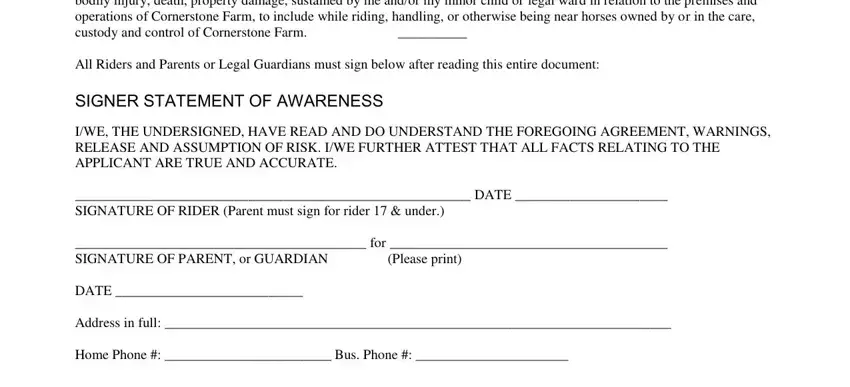 Step 3: After looking through your fields, click "Done" and you are good to go! Download the horse riding release form template after you subscribe to a free trial. Readily access the form in your FormsPal cabinet, together with any edits and changes being automatically saved! We don't share the details that you enter while dealing with forms at FormsPal.