Filling in the form 82994 form is easy using our PDF editor. Follow these steps to create the document right away.
Step 1: Select the button "Get Form Here" on this webpage and next, click it.
Step 2: Once you access the form 82994 editing page, you'll see lots of the options it is possible to undertake with regards to your form in the top menu.
For each section, complete the content requested by the application.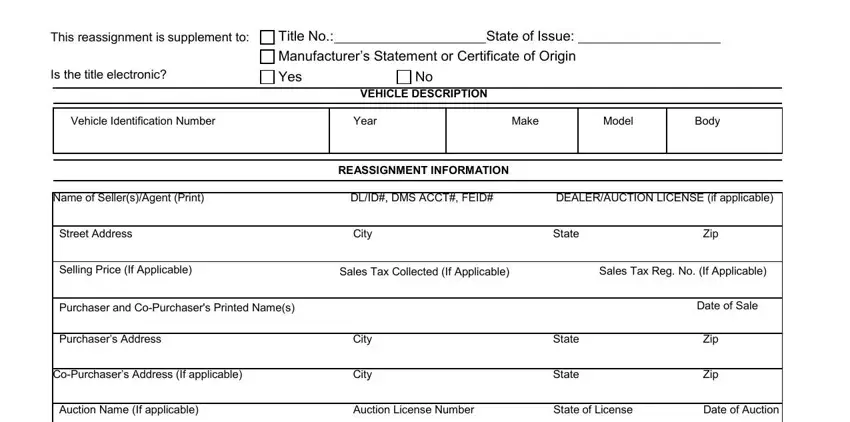 Write down the necessary data in Co, Purchasers, Address, If, applicable City, State, Zip, Auction, Name, If, applicable Auction, License, Number State, of, License Date, of, Auction Street, Address City, State, Zip, ODOMETER, DISCLOSURE, STATEMENT I, WE, STATE, THAT, THIS, DATE, READ and DIGIT, ODOMETER, NOW, READS box.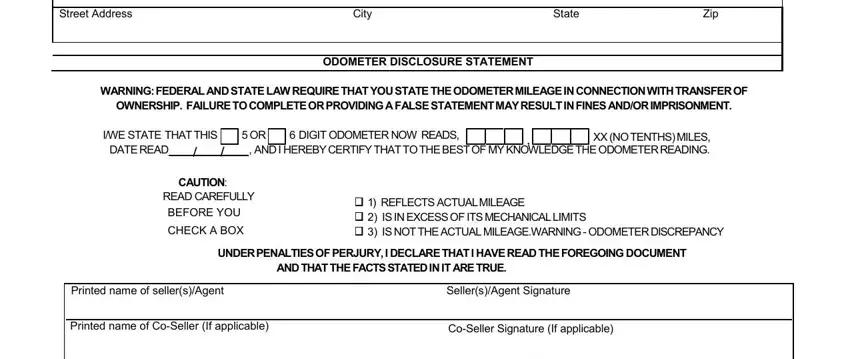 Describe the significant particulars in the Printed, name, of, Co, Seller, If, applicable Purchasers, Signature Co, Seller, Signature, If, applicable CoPurchasers, Signature HS, MV, REVS and COPY, SELLER, DEALER, RETAIN, IN, FILE part.

Step 3: Hit the Done button to save the form. Now it is accessible for upload to your electronic device.
Step 4: In order to prevent probable future difficulties, take the time to obtain up to a few copies of each document.