It shouldn't be hard to get partial waiver of lien illinois with the help of our PDF editor. This is how you may effortlessly build your template.
Step 1: Search for the button "Get Form Here" on this site and select it.
Step 2: The instant you enter the partial waiver of lien illinois editing page, you'll see lots of the actions it is possible to take regarding your form within the upper menu.
The particular parts will make up your PDF file: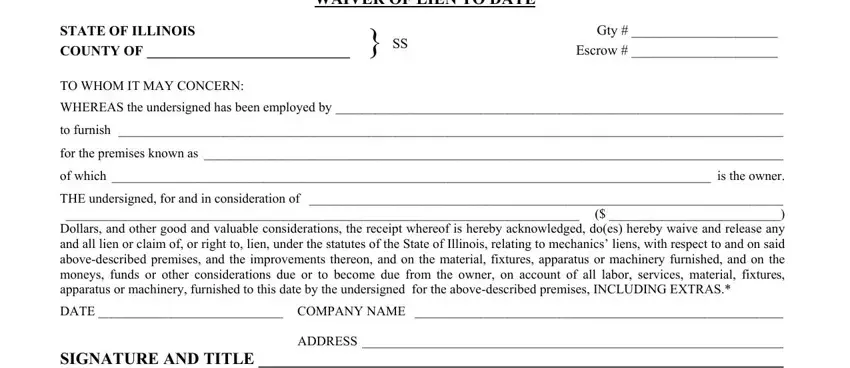 In the area NAMES, AND, ADDRESSES WHAT, FOR CONTRACT, PRICE, INC, LD, G, EXTRAS AMOUNT, PAID, THIS, PAYMENT, BALANCE, and DUE write down the information the system demands you to do.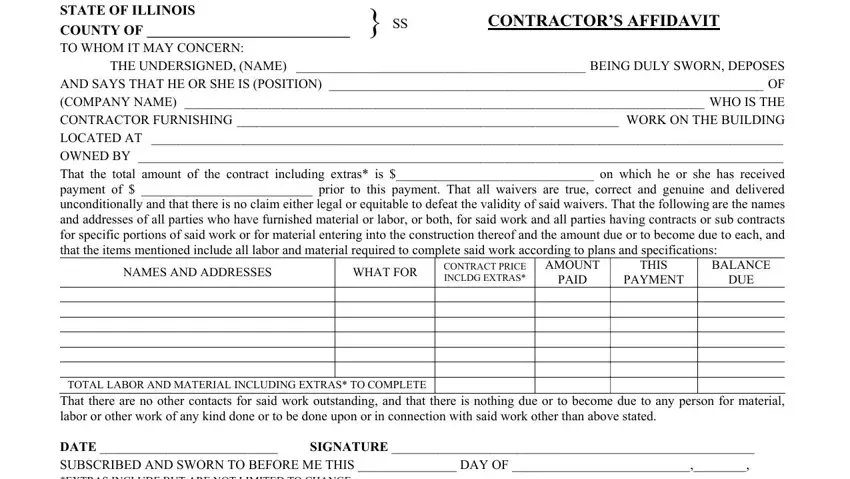 Step 3: Select the Done button to be certain that your finalized document may be transferred to any type of electronic device you use or sent to an email you specify.
Step 4: It's going to be simpler to save copies of the document. You can be sure that we will not reveal or read your particulars.