Not many things are simpler than filling in files working with our PDF editor. There is not much for you to do to change the incident report form document - merely follow these steps in the following order:
Step 1: Initially, press the orange button "Get Form Now".
Step 2: Now you can manage the incident report form. This multifunctional toolbar lets you insert, delete, alter, and highlight text or perhaps carry out other commands.
To complete the incident report form PDF, provide the details for all of the parts: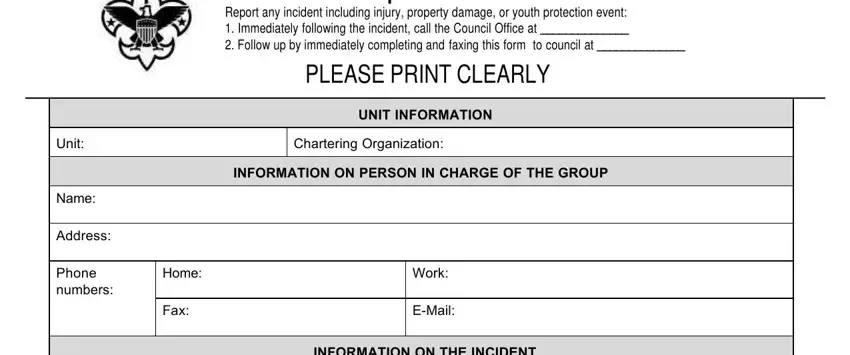 Fill out the Nature, of, the, activity Place, of, the, activity Date, of, the, incident Exact, location, of, the, incident Weather, Conditions, if, applicable Name, of, Leader, in, charge, at, the, time INFORMATION, ON, THE, INCIDENT and Time, of, the, incident fields with any information that is requested by the software.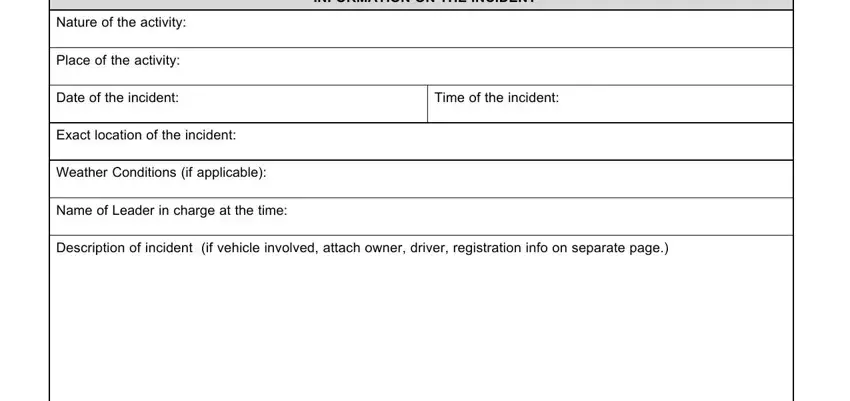 The software will ask for more information with the intention to effortlessly fill in the area Witness, Name Home, Phone Work, Phone Witness, Name Home, Phone Work, Phone Police, Station, Name, Number Police, Station, Address and Name, and, Phone, Number, of, Officer, in, Charge

In the space Birthdate, Name, Address, Phone, Numbers Home, Work, Unit, Chartering, Organization and Youth, Adult, Please, circle, one identify the rights and responsibilities.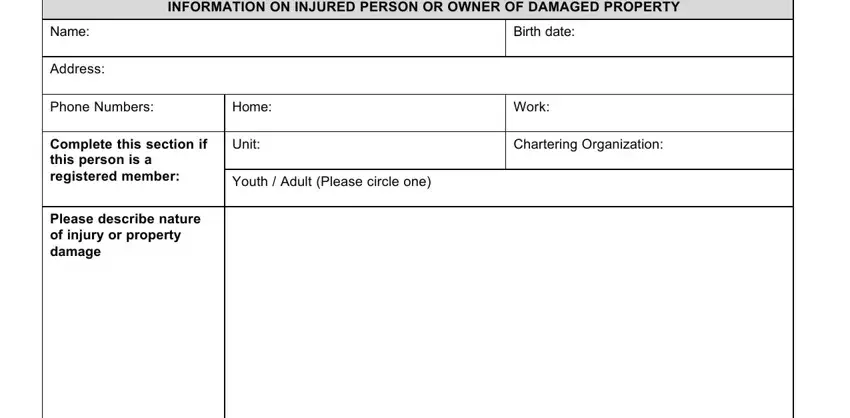 Review the areas Complete, if, applicable Name, of, doctor, consulted Phone, Complete, if, applicable Name, and, address, of, hospital, or, clinic Phone, REPORTING, DETAILS Print, full, name Position, in, Scouting Street, Address Town, State, Zip Telephone, Home Fax, Signature, and work and next fill them out.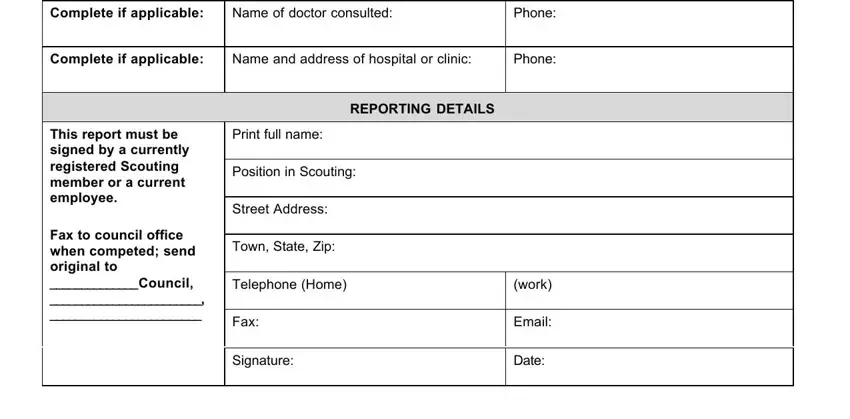 Step 3: Press the button "Done". Your PDF form can be transferred. You will be able upload it to your pc or send it by email.
Step 4: Generate around several copies of the file to remain away from any kind of potential issues.