Using PDF forms online is very simple with our PDF editor. Anyone can fill out 5210 pdf here without trouble. Our team is relentlessly endeavoring to improve the tool and make it much easier for people with its handy functions. Uncover an constantly revolutionary experience now - explore and find new possibilities along the way! To get the process started, take these simple steps:
Step 1: Click the "Get Form" button at the top of this webpage to get into our editor.
Step 2: The editor will let you work with PDF forms in a variety of ways. Modify it by including your own text, adjust existing content, and add a signature - all when you need it!
This PDF form will involve specific details; to ensure accuracy and reliability, remember to pay attention to the tips below:
1. To get started, once filling in the 5210 pdf, start out with the part with the next blanks: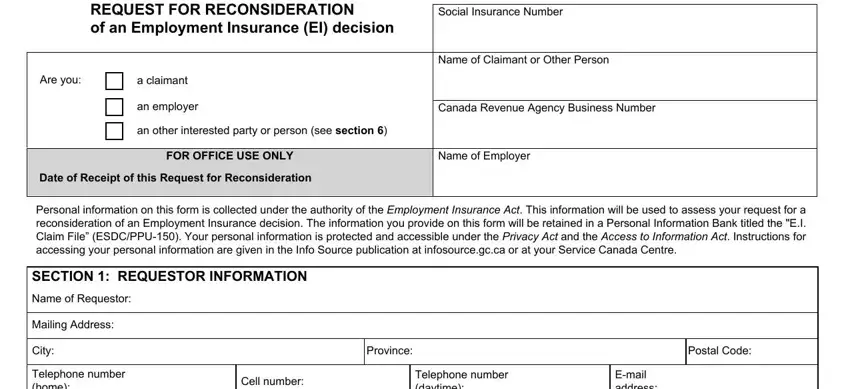 2. When the previous segment is done, you should insert the required particulars in SECTION DECISIONS TO BE, Year Month Day, Year Month Day, If you are not sure of the, SECTION REASON FOR REQUEST FOR, SECTION NOTICE OF REQUEST FOR, IMPORTANT The request to have an, and I hereby give notice that I allowing you to move forward to the 3rd stage.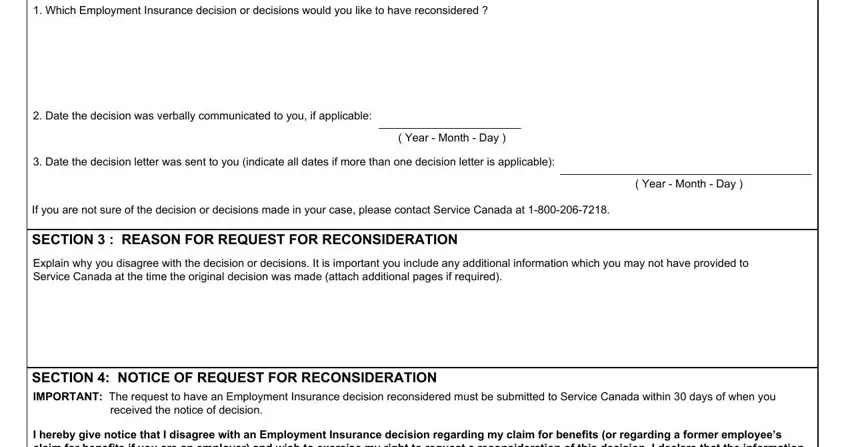 3. This step is usually easy - fill in every one of the empty fields in Signature, Telephone number where you can be, SC INS E, and Page of to complete the current step.

4. This fourth section comes with the next few blank fields to fill out: IMPORTANT If this Request for, Date the decision for which you, Year Month Day, Please explain the reasons for, SECTION OTHER PERSON OR, Are you submitting this request, Yes, If yes please specify who you are, and NOTE We cannot release any.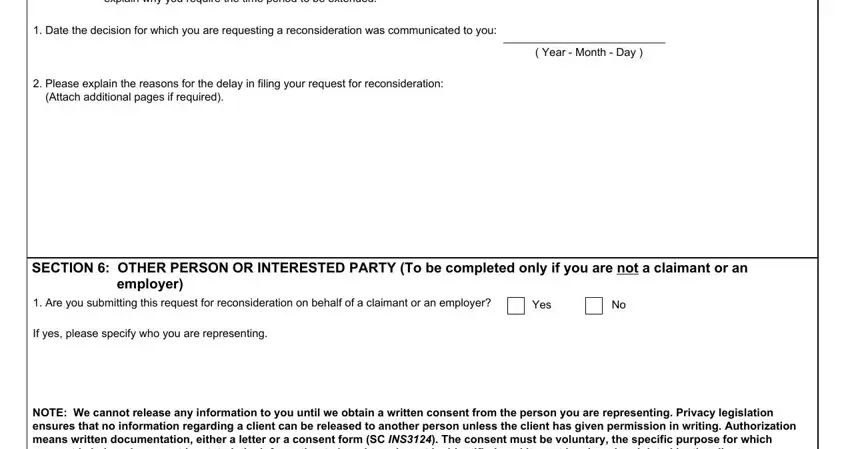 People frequently make errors while completing Date the decision for which you in this section. You should double-check everything you type in here.
5. While you near the finalization of this file, there are actually a couple more things to do. Particularly, NOTE We cannot release any, Are you a person other than a, Yes, If yes please provide details or, IMPORTANT We may have to contact, Signature, Date, MAILING INSTRUCTIONS, Mail the completed form including, Atlantic Service Canada, PO Box St Johns Newfoundland AB P, Quebec Service Canada, Boucherville Processing Centre PO, Ontario Service Canada Mississauga, and PO Box must be done.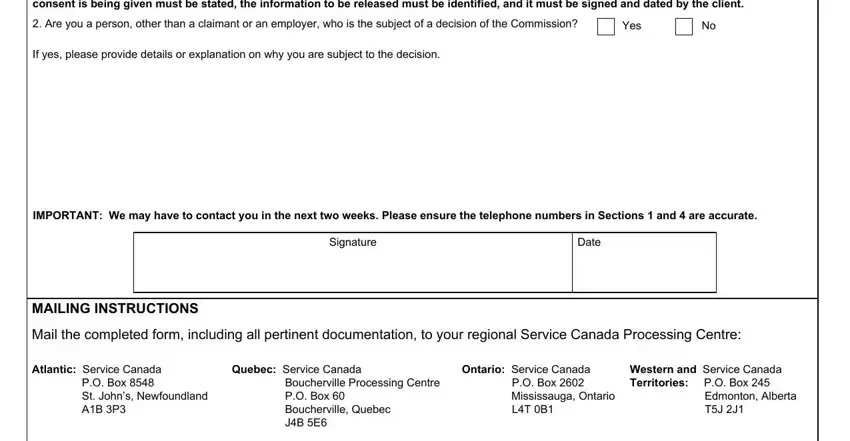 Step 3: Just after rereading the fields and details, hit "Done" and you are all set! Grab the 5210 pdf the instant you register here for a free trial. Quickly gain access to the pdf form in your FormsPal account page, with any edits and changes all saved! FormsPal offers safe form editing without data record-keeping or any kind of sharing. Feel comfortable knowing that your details are in good hands here!