The process of filling in the formulario it 203 is rather hassle-free. Our team made certain our PDF tool is easy to work with and helps prepare any kind of PDF within minutes. Read about a couple of simple steps you'll have to take:
Step 1: Find the button "Get Form Here" on this webpage and select it.
Step 2: Right now, you are able to change the formulario it 203. Our multifunctional toolbar makes it easy to insert, remove, adapt, highlight, and undertake similar commands to the text and areas within the file.
Prepare the formulario it 203 PDF by typing in the details needed for every area.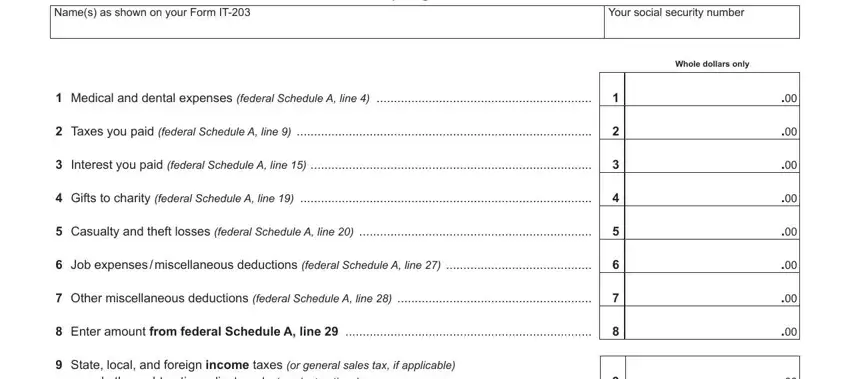 In the and other subtraction adjustments, Subtract line from line, College tuition itemized, Addition adjustments see, Add lines and, Itemized deduction adjustment see, and New York State itemized deduction field, jot down the information you have.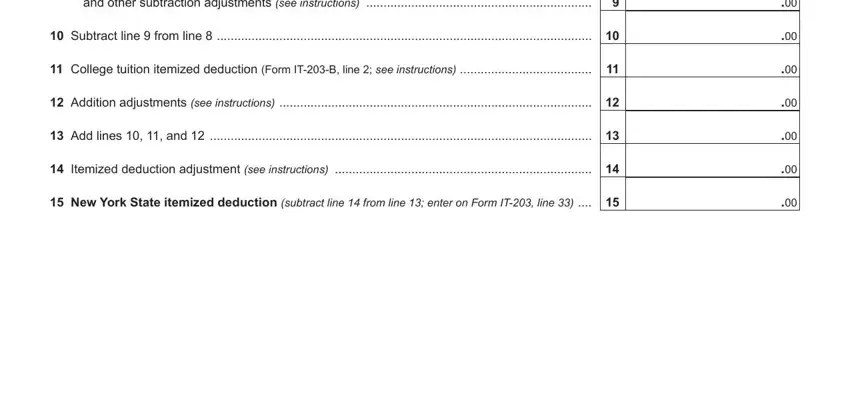 Step 3: Once you have selected the Done button, your document will be available for upload to any type of electronic device or email you identify.
Step 4: To prevent any problems in the foreseeable future, you will need to prepare a minimum of a few duplicates of your file.