This PDF editor was created to be so simple as possible. Once you follow the following steps, the process of managing the itd form 3171 document will be effortless.
Step 1: Choose the orange button "Get Form Here" on the following website page.
Step 2: At this point, you're on the document editing page. You can add information, edit present details, highlight particular words or phrases, place crosses or checks, add images, sign the document, erase unrequired fields, etc.
Complete the it, d form 3171 PDF by entering the details required for each individual section.
Write the essential particulars in the City, State, Zip, Dealership, City Primary, Dealer, License, Number Date, Dealership, email, address and Date part.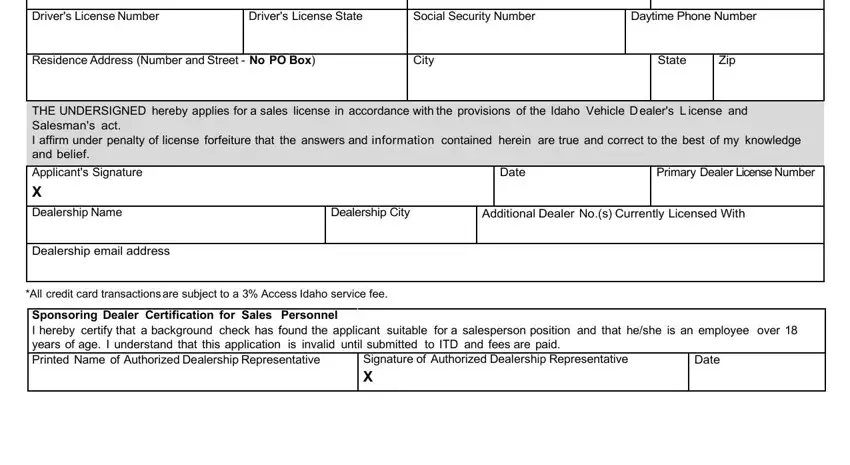 Step 3: Select the "Done" button. You can now upload your PDF document to your gadget. As well as that, you may forward it via electronic mail.
Step 4: To protect yourself from different hassles later on, you should have a minimum of several duplicates of your document.