You may fill out Kaiser Ns 9934 Form without difficulty in our PDFinity® online tool. FormsPal development team is always working to improve the editor and make it even better for clients with its cutting-edge functions. Enjoy an ever-evolving experience today! With just a couple of simple steps, it is possible to start your PDF editing:
Step 1: Access the PDF file inside our tool by clicking the "Get Form Button" above on this webpage.
Step 2: This editor lets you change PDF files in a range of ways. Transform it by including personalized text, correct existing content, and put in a signature - all within several mouse clicks!
It really is easy to fill out the form following our helpful guide! This is what you must do:
1. You will need to fill out the Kaiser Ns 9934 Form accurately, hence pay close attention when working with the areas including these fields: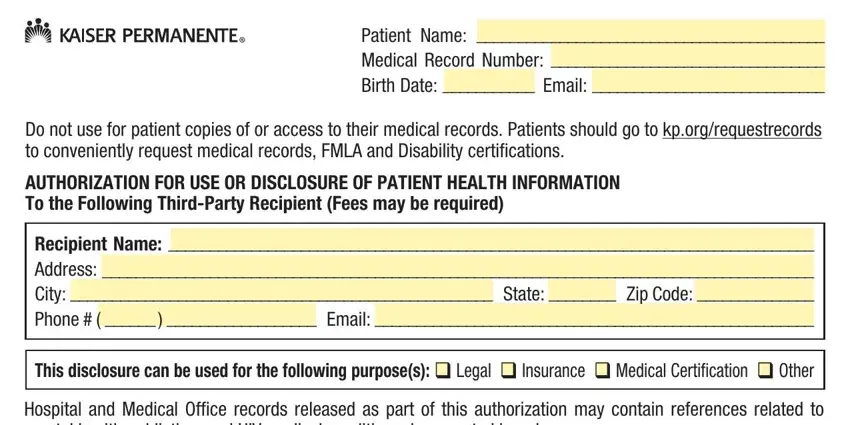 2. When the last array of fields is finished, you have to include the needed details in I authorize the following to be, Check the boxes below if you want, and DURATION Authorization shall so that you can move on to the 3rd step.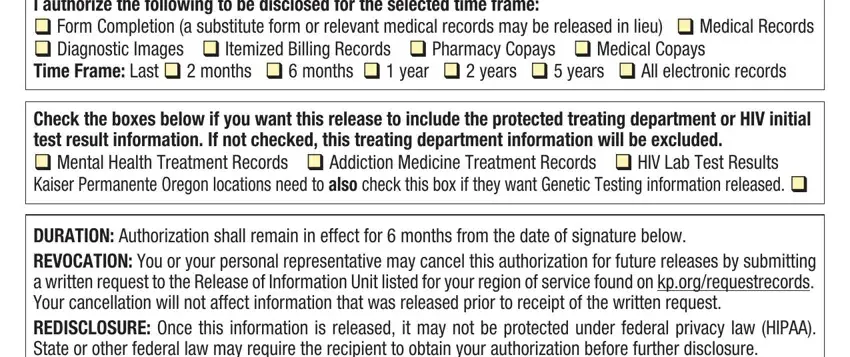 3. This next portion is all about Kaiser Permanente may not, Date, Signature, If personal representative print, NS SPANISHNS CHINESENS, ORIGINAL DISCLOSING PARTY, and CANARY PATIENT - fill out these empty form fields.

4. The next subsection needs your details in the subsequent areas: Patient Name Medical Record, Do not use for patient copies of, AUTHORIZATION FOR USE OR, Recipient Name Address City, This disclosure can be used for, and Hospital and Medical Office. Always fill in all of the needed details to move further.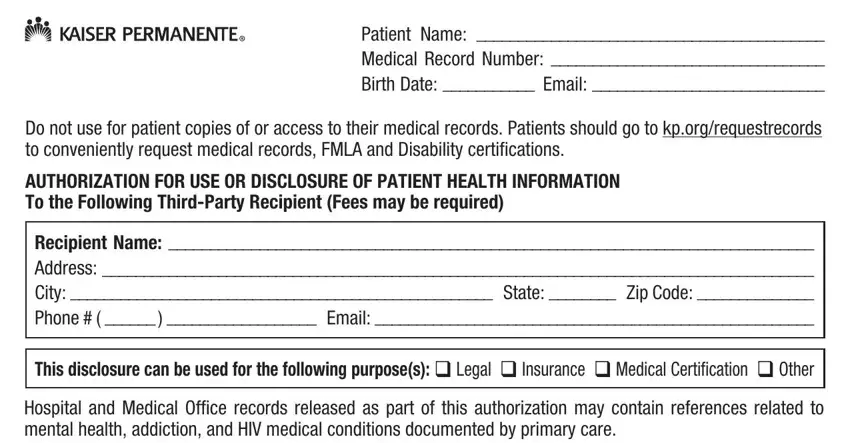 5. Lastly, this final segment is precisely what you will need to finish before submitting the document. The fields here include the following: I authorize the following to be, Check the boxes below if you want, DURATION Authorization shall, and Kaiser Permanente may not.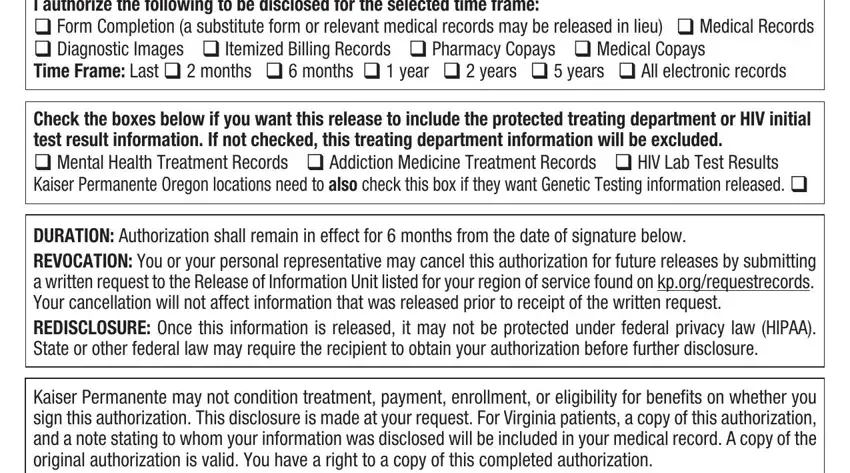 Always be extremely attentive when completing Kaiser Permanente may not and DURATION Authorization shall, since this is where many people make mistakes.
Step 3: Reread all the information you've entered into the form fields and press the "Done" button. After setting up afree trial account at FormsPal, you'll be able to download Kaiser Ns 9934 Form or send it via email promptly. The PDF document will also be readily available through your personal account with all your modifications. FormsPal guarantees risk-free document editing devoid of personal information recording or sharing. Be assured that your data is safe with us!